My latest release, SECRET INVESTIGATION, follows undercover agent Davis Rogers. Now a member of the FBI's elite Tactical Crime Division, he was once an Army Ranger. So, when an Army friend dies overseas wearing faulty body armor, he's determined to get justice for her. That means going undercover at the company responsible, Petrov Armor. But when he gets there, he discovers the CEO, Leila Petrov, has her own battles. She's still reeling from the recent death of her father – the company's founder – and trying to ferret out the traitor inside her company while keeping Petrov Armor intact. As the investigation progresses and it's clear the killer sees Leila as a threat, Davis fears that finding the truth may mean Leila will pay the ultimate price.
Interviewer: So, Davis, what's it like being part of the FBI's Tactical Crime Division?
Davis: It's an elite team, so it's an honor to be here. I'm the newest member of the team, so I'm usually willing to take a backseat and earn my place. This time, though, the case is personal – and I want to be the one taking lead.
Interviewer: What did you think when you first met the CEO of Petrov Armor?
Davis: Honestly, I was impressed by her. Most people come to an FBI interview room and even if they didn't do anything wrong, they're nervous and intimidated. Not Leila. Being a young female CEO probably isn't easy and maybe that's why she wasn't intimidated by me. Also, she seemed genuinely shocked by what had happened – and our team profiler felt she wasn't responsible and that she would help do whatever was necessary to figure out who was.
Interviewer: My sources tell me there was an immediate attraction between you and Leila.
Davis: Well, look, you can't help who you're attracted to. Leila is beautiful – and the fact that she was so ready to turn the interview on me, to get the information she needed to get to the bottom of what happened herself? I liked that.
Interviewer: Did it affect the case?
Davis: We're both professional. We did our best to keep our personal feelings out of it.
Interviewer: That doesn't sound easy.
Davis: I went undercover as her personal assistant, so we worked in close quarters. I'll be honest – it was a challenge not to act on my feelings, especially when I really started to fall for her. And I didn't always succeed. But the most important thing to both of us was figuring out who was to blame. It wasn't easy for Leila, either, especially when the evidence started showing that it was probably someone she was close to in the company.
Interviewer: I'm surprised she let you go undercover at her company. When you started investigating people she loved, did you worry she might tell you to leave?
Davis: I was worried about that. But Leila cares about more than just her company's reputation. It's also her father's legacy and she wanted to make sure the investigation was done the right way.
Interviewer: What about the rest of your team? While you and Leila were working on the case from inside Petrov Armor, what were they doing?
Davis: Two of my teammates – Kane Bradshaw, our agent-at-large, and Melinda Larsen, our profiler – were investigating a potential connection to a dangerous group outside of Petrov Armor. It actually got pretty dicey for both of them.
Interviewer: What about you? Did you ever feel like you were in danger personally?
Davis: Not really, no. Although it turns out I was – but what scared me most was the threat against Leila. The more information we got pointing to someone high up in the company, the more concerned I was for her safety – especially after someone came after her.
Interviewer: What happened?
Davis: I'm afraid that's still an open FBI case file. I can't say any more.
Interviewer: OK, then I just have one more question. I know you were in the Special Forces as an Army Ranger before you joined the FBI's Tactical Crime Division. Which was harder?
Davis: (laughs) They're both pretty challenging! With the Army, I knew when I was being sent on a mission and I knew it would be dangerous. With the FBI, some of my cases don't seem like there's going to be a personal threat and then they surprise me. But one thing that's great about both of them? Working with a team you trust. Knowing you can rely on each other and that everyone has the same ultimate goal: to succeed in your mission, solve your case, and keep each other safe.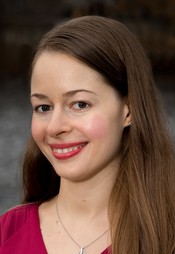 Publishers Weekly bestselling author ELIZABETH HEITER likes her suspense to feature strong heroines, chilling villains, psychological twists, and a little bit (or a lot!) of romance. Her research has taken her into the minds of serial killers, through murder investigations, and onto the FBI Academy's shooting range. Her novels have been published in more than a dozen countries and translated into eight languages; they've also been shortlisted for the HOLT Medallion, the Daphne Du Maurier award, the National Readers' Choice award and the Booksellers' Best award and won the RT Reviewers' Choice award.
The heroine of Elizabeth's Profiler novels was called "one of the most amazing characters created in print" by Fresh Fiction. Her novels have received praise from Lee Child, J.T. Ellison, Jeffery Deaver, Tess Gerritsen, R.L. Stine, Allison Brennan, Laura Griffin, Suzanne Brockmann, Hank Phillippi Ryan and Zoë Sharp.
No comments posted.