St. Patrick's Day is nearly upon us, and it seems only fitting to draw on some Irish inspiration to celebrate that fair isle. I mean come on, is green beer the best we can do? :-)
I've been lucky enough to visit Ireland on two occasions (but am anxiously awaiting a return trip in the near future), once with my mother and once for school and research as I was writing Inherent Lies, Blood Secrets Book 2.
So in honor of tomorrow's St. Patrick's Day release, I'd love to share a few of the moments and people who wiggled their way into Inherent Lies.
Inspiring Moment #1: Setting
The opening image of Inherent Lies was inspired by my first night in Ireland. My travel companion and I were determined to find the famed Johnny Fox's Pub, whose claim to fame is being the "highest" pub in all of Ireland. It sits on a hill just outside Dublin City, yet our taxi driver had to stop and ask directions (a story in itself) twice along the way. By the time we arrived, it was well worth the long and winding should've-taken-Dramamine trip. Not only was Johnny Fox's all it was touted to be, and more, the overgrown cemetery next door was the perfect backdrop for the scene that would open Book 2.
Inspiring Moment #2: Characters
One of my favorite characters, Michael Donaghey, makes his first appearance in Blood Secrets Book 2. An Irish Garda officer born in County Cork, his accent and turn of phrase set him apart. And thanks to a wonderfully gracious bus driver, he was inspired on trip number 2. Timmy would sing to us as he drove a bus load of MFA students from one destination to another, always with a smile on his face and willing to lend a helping hand, I will always remember his personality and his less-than-in-tune version of Molly Malone. I have him to thank for inspiring Michael.
Inspiring Moment #3: Mood
Ireland is nothing if not a mood-altering weather kaleidoscope of grey skies, gentle sprinkles, parting clouds, and sun-birthed rainbows. Truth is, you can hardly go a day without the predictable shift from one to another, and what's better than an Irish rainbow? My mother and I experienced an amazing one in Kenmare in 2010 and it wiggled its way into the opening scene of Inherent Lies. I sadly didn't capture a picture, but here's one that *almost* rivaled it taken in my own backyard.
If you'd like to see more of the inspiration behind Inherent Lies, join my Facebook Reader Group where I'll be sharing even more fun tidbits and pictures, and telling the stories behind the story. Hope to see you there!
Now, it's your turn. Have you ever been somewhere that sparked your muse?
Where was it? Please share in the comments below.
***
Read a wee snippet from Inherent Lies, Blood Secrets Book 2:
Liv
I should have been three thousand miles away that night, not standing in the drizzle watching recovery units unearth the remains of a twelve-year-old girl. I shivered as the piercing caw of a crow sounded from the church steeple behind me.
"Tis an omen, it is." Michael Donaghey's white hair lay plastered to his head, darkened by an afternoon spent in Irish mist. Although he now lived in Dublin, he'd grown up in County Cork and his accent was heavy even to native Irish. To an American like me, he sounded like what I'd always thought an Irish man should sound like, a mix between Darby O'Gill and a post-pubescent Lucky Charms leprechaun.
Michael had been with the Dublin Garda "since God was a young man," as he liked to say, and had taken me under his wing since the afternoon I'd mustered the courage to call the number on the scrap of paper I'd found under the floorboards in my grandmother's old cottage. That was almost six months ago. And despite my sister's urging, I'd never intended to stay this long.
The trip was planned. Head to Ireland, tie up some loose ends with my grandmother's estate, go home. I'd even factored in a little time with the sister I'd never known. Her offer to teach me more about my gifts growing more enticing with every misunderstood dream. After all that, it'd be time to go back to Cascade Hills. Time to pick up the pieces of my jigsaw puzzle of a life. But once I met Michael, it was easier to stay. Easier to claim that life had gotten in the way. When the truth was, death had other ideas.
Michael's arm blanketed my shoulder in warmth as he joined me at the rock wall. Below us, the countryside opened, revealing lush hills and valleys just outside Dublin City. Behind us, across a narrow road, stood Johnnie Fox's Pub, whose claim to fame was being the "highest" pub in all of Ireland.
I'd visited with Ashlyn my first night in Ireland. Beyond the quaint nooks and crannies of the pub, there'd been another draw. A sensation, far greater than the cozy warmth of Guinness, filtered through my veins, beckoning me with a sense of belonging.
Whispers of, "Welcome home," wafted on the breeze. Maybe it was because I was with the sister I'd just recently learned existed, or the fact that I was in a country that held a special place in my grandmother's heart. Regardless, I felt safe and welcomed in the land of my ancestors, people who afforded magic and the unexplainable an air of importance I'd never before experienced.
Trust me, I know how cheesy that sounds. And now, as jacketed professionals sifted through a blanket of overgrown vegetation to haul the decomposing remains of an innocent little girl to the morgue, safe was the most remote emotion.
I pushed the memory of that first night at the pub away and leaned into Michael's side, the rainproof fabric of our navy blue Garda jackets sliding noisily against each other.
"It's unfair," I heard myself say, realizing too late that I was more distraught over the role I was forced to play versus the death of someone's daughter. I took a breath and tried to cover, scuffing my tennis shoe over a loose rock at the base of the wall. "She didn't do anything to deserve this."
"Oh, Liv, thirty years I've been watching these things happen, and thirty years later I still don't understand the evils of man." Michael paused, his voice getting quiet. "You, though, just like your ma, you see it."
"What if I don't want to see it anymore?" For the first time I lent a voice to the frustration nagging at me.
Michael sighed, his broad shoulders rose and fell as he gave my shoulder a squeeze. "We aren't always afforded the opportunity to choose our destiny."
Missed Blood Secrets Book 1?
Want to know more about the Blood Secrets Saga?
Check out the Series Page.
**Enter Alicia's Tour-Wide Giveaway**
To celebrate the release of INHERENT LIES by Alicia Anthony, we're giving away a paperback copy of Inherent Truth, book one in the Blood Secrets series, to one lucky winner!
LINK: http://bit.ly/379Cgjn
GIVEAWAY TERMS & CONDITIONS: Open to US shipping addresses only. One winner will receive a paperback copy of Inherent Truth by Alicia Anthony. This giveaway is administered by Pure Textuality PR on behalf of Alicia Anthony. Giveaway ends 4/30/2020 @ 11:59pm EST.
***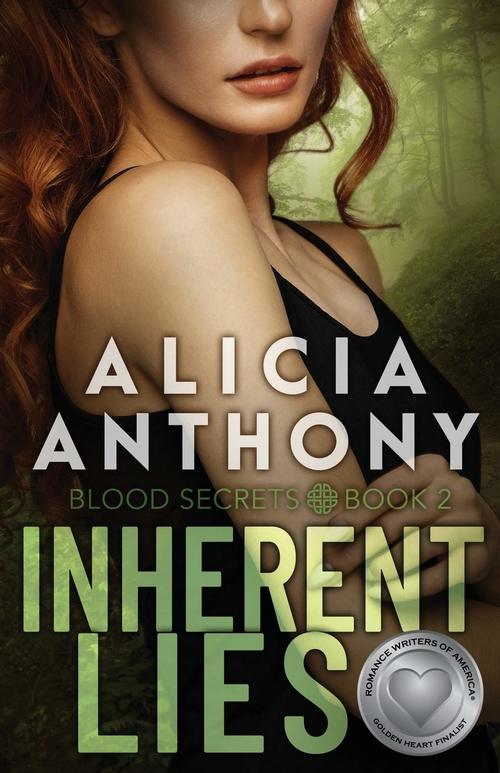 A woman with a haunted past…
An agent with a dangerous secret…
A madman with a twisted sense of revenge…
While honing her gifts as a cold-case consultant with the Dublin Garda, Liv Sullivan uncovers a personal connection to the spirits who seek her help. Faced with a chance to bring peace to the living, rather than the dead, Liv can't resist. Even if it means working alongside the man who broke her heart.
Special Agent Ridge McCaffrey chose duty over desire, a mistake that nearly ended Liv Sullivan's life. So, when a missing person's investigation exposes a link to Liv, Ridge vows to bring her home, hoping for a second chance with the Bureau's most valuable asset.
As they rekindle their relationship, an enemy from Ridge's past looms dangerously close. And when Ridge's sister is abducted, Liv makes the ultimate sacrifice, placing herself in the crosshairs between a corrupt psychic intelligence operation and an ex-agent with a score to settle.
Can Liv stop a killer before death becomes her only escape?
Inherent Lies is the compelling second book in the Blood Secrets psychological suspense series. If you like flawed heroines and complex plots laced with a hint of romance, then you'll love this second installment of Alicia Anthony's award-winning thriller.
Suspense | Romance Suspense [Drury Lane Books, On Sale: March 17, 2020, Paperback / e-Book, ISBN: 9781733362436 / eISBN: 9781733362429]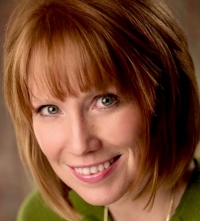 Alicia Anthony's first novels were illegible scribbles on the back of her truck driver father's logbook trip tickets. Having graduated from scribbles to laptop, she now pens novels of psychological suspense in the quiet of the wee morning hours. A full-time elementary school Literacy Specialist, Alicia hopes to pass on her passion for books and writing to the students she teaches.
A two time Golden Heart® finalist and Silver Quill Award winner, Alicia finds her inspiration in exploring the dark, dusty corners of the human experience. Alicia is a graduate of Spalding University's School of Creative & Professional Writing (MFA), Ashland University (M.Ed.) and THE Ohio State University (BA). Go Bucks! She lives in rural south-central Ohio with her amazingly patient and supportive husband, incredibly understanding teenage daughter, two dogs, three horses, a plethora of both visiting and resident barn cats, and some feral raccoons who have worn out their welcome.
When she's not writing or teaching, Alicia loves to travel and experience new places. Connect with her online. She'd love to hear from you!
No comments posted.