The Plot: It never fails that someone asks me where I come up with the story lines for my books, and I'm always happy to talk about it. Sometimes the plots are based loosely on something I investigated in my career. Other times, not so much. Sometimes I am simply inspired by something, or in this case--someone--I encountered on the job.
While I was not completely aware of it at the time, the plot behind Dark 'N' Deadly, the third of my Federal K-9 Series, started marinating in my head more than five years ago while I was assigned to my agency's Denver office. The Colorado State Patrol Academy hosted a sovereign citizen seminar given by Chief Robert Paudert (ret.) of the West Memphis, Arkansas Police Department. Many Americans are unaware that the FBI considers sovereign citizens to be a growing domestic threat to law enforcement. Until relatively recently, law enforcement agencies were unfamiliar with this threat, and some paid the ultimate price. Chief Paudert's son and another police officer were killed during an exchange of gunfire with members of a sovereign citizen extremist group. Since then, Chief Paudert has dedicated his life to educating law enforcement officers at all levels of government on the tactics and motivation behind such extremists. Chief Paudert's presentation was so moving, compelling, and made such a lasting impression on me that, to this day, I remember it vividly. This book is, in part, dedicated to Chief Paudert's son and colleague who died in 2010.
The Hero and Heroine: For this book, I wanted to contrast the suspenseful, thriller aspects of the plot with something just a tad lighter. How to do that against such a serious backdrop? By making my characters total and complete opposites that attract like two super-charged magnets. That's always great fodder for some seriously sexy, seriously fun conversation.
ATF Special Agent Eric Miller grew up with parents who constantly fought. Now, danger and chaos are acceptable aspects of his job. Off duty, however, he craves peace, quiet, and solitude like a dog craves a bone. Without those things, his orderly world begins to wobble on its axis. So why, oh why, did he invite Tess McTavish and her little brother to live with him, even temporarily?
Tess McTavish's childhood was shadowed by danger and darkness, the likes of which no young girl should ever know. Tess discovered the balance and healing power of crystals, scented candles, and yoga. She's all about color, vibrancy, and living life to its fullest. Unexpectedly, and amidst the backdrop of intense danger, Eric discovers Tess is the yin to his yang that he didn't even know he was searching for.
The K-9: While I've always loved dogs, I have no K-9 experience on the job, so I do my best to research the K-9s in all my books. Last year, I attended a dog fair in Charles County, Maryland where the Charles County Sheriff's Office K-9 Unit gave a demonstration. One of the K-9s was a beautiful and very intense Dutch shepherd. When the light hit this dog's body at just the right angle, his brindle coloring looked like stripes. Voila, Tiger the K-9 hero of Dark 'N' Deadly was born. As Dark 'N' Deadly involved explosives, I sought out the assistance of the Department of Homeland Security/TSA K-9 Unit at JFK Airport. These officers could not have been more helpful and informative, and their amazing dogs can sniff out anything! Their motto: To Sniff and Protect.
I hope you enjoy Dark 'N' Deadly!
Federal K-9 #3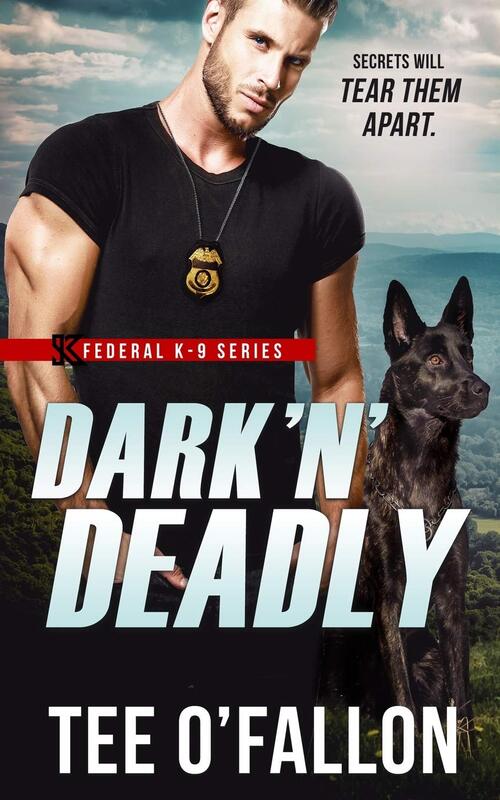 ATF Special Agent Eric Miller and his explosives detecting K-9, Tiger, pull over a truck, the contents of which are explosive. Literally. More shocking, the driver is the kid brother of a woman he left behind. One who still haunts his days and his nights.
They'd never so much as kissed, but Tess McTavish never forgot the handsome, dangerous agent who vanished in a shroud of mystery. Now the last thing she needs is an ATF agent with his own agenda. Doesn't matter that Tess and her brother are innocent. If Eric learns the truth of their past, they'll never be free.
Eric's drive for revenge against the man who targeted him and his colleagues in a deadly explosion still burns hot inside him. Another bomb is about to be detonated and he's sure there's a connection between that man. . . and Tess's family. But Eric and Tiger will do everything they can to protect the woman he's falling for from what's coming. . .
Each book in the Federal K-9 series is STANDALONE:
* Lock 'N' Load
* Armed 'N' Ready
* Dark 'N' Deadly
Romance Suspense [Entangled: Amara, On Sale: October 21, 2019, e-Book, ISBN: 9781640638976 / eISBN: 9781640638976]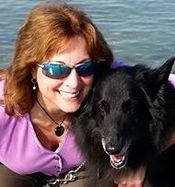 Tee O'Fallon has been a federal agent for twenty-three years, and is now a police investigator, giving her hands-on experience in the field of law enforcement that she combines with her love of romantic suspense. Tee's job affords her the unique opportunity to work with the heroic men and women in law enforcement on a daily basis. Besides writing, Tee loves cooking, gardening, chocolate, lychee martinis, and all creatures canine.
2 comments posted.