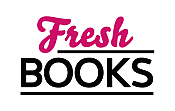 Spring flowers, great May books to enjoy!
Reviews
Caitlyn's Prize
by Linda Warren
"It's the Fight of Her Life, But What Woman Wouldn't Fight For What She Loves?"
Posted September 21, 2009

Caitlyn Belle will die before she'll let Judd Calhoun take her Texas ranch! Her arrogant and wealthy neighbor has been waiting to get back at her for jilting him years ago. But she wasn't about to be roped and steered into wedlock—even if her feelings for Judd Read more...



The Promise He Made
by Linda Style
"Sometimes Going Back is Just What You Need"
Posted September 21, 2009

Since when does "be right back" mean in a few years? Serena Matlock has been asking herself that question ever since Cole St. Germaine took off. And now that he's back in Spirit Creek, he'll have to pony up a lot of apologies before she'll even consider Read more...



Dad In Training
by Gail Gaymer Martin
"Instant Fatherhood Comes with More than He Bargained For"
Posted September 21, 2009

How is Brent Runyan supposed to reach his troubled nephew? The workaholic businessman knows nothing about providing a real home to the orphaned boy who needs him so much. Special education teacher Molly Manning thinks the answer is threefold: love, time—and a dog. But Brent can barely let his Read more...



The Secret Sin
by Darlene Gardner
"A Place to Call Home, A Secret Revealed, But Ultimately a Place Where Love Never Leaves"
Posted September 21, 2009

Annie Sublinski was sixteen when a brief encounter with Ryan Whitmore left her pregnant. Ryan stood by her decision to give up their baby for adoption. Now that child is here in Indigo Springs, forcing Annie to confront the man she's been avoiding all these years.... It seems she Read more...



The Soldier
by Rhonda Nelson
"Uniformly Hot! Passion, Sex, Romance and Uniforms! Could there be Anything Sexier?"
Posted September 21, 2009

Adam is Uncle Sam's man. Yet even his strict military discipline is no match for Winnie's charms! A horrific roadside bomb sent Adam home injured—and haunted. Feisty Winnie, however, has her own plan of attack. Her nonregulation method of sexual healing is guaranteed to get him back Read more...



Twin Seduction
by Cara Summers
"The Wrong Bed: Again and Again Can Feel So Right!"
Posted September 21, 2009

Jordan Ware finally gets her chance to live out her wild western fantasies when her and her long-lost twin sister switch places. Jordan finds herself in the arms of Cash Landry and trouble on her heals. Now Cash must keep her out of trouble and convince her to stay Read more...



Hot Under Pressure
by Kathleen O'Reilly
"Long Distant Lovers Find Compromise"
Posted September 21, 2009

Ashley Larsen hates flying, but it comes with the job. She is a small boutique owner who travels all over looking for the best designs to showcase in her stores located in Chicago. When David McLean takes the seat next to Ashley, suddenly she isn't as afraid of the Read more...



Seduction By The Book
by Stephanie Bond
"The Red Tote Book Club Takes Control of the Men in Their Lives and Live Out Their Ultimate Fantasies"
Posted September 21, 2009

Gabrielle Pope started a book club several months ago. Her main goal was to find women who would open up about their sexuality, about their wants and needs. She also had something else in mind. She wanted to challenge the women to take one of the erotic novels they read Read more...



Getting Physical
by Jade Lee
"Getting Physical isn't quite what Zoe and Stephen had in Mind, but Plan to Enjoy the Ride!"
Posted September 14, 2009

When savvy business student Zoe crosses paths with sexy international businessman Stephen—a Tantric master—she's about to get a transcendent learning experience! The sex is incredible, mind-blowing, life changing! Unfortunately, it also comes with a time limit. Because Stephen's home is on the other side of Read more...



Triple Threat
by Jennifer LaBrecque
"Another Uniformly Hot Read from Jennifer LaBrecque"
Posted August 30, 2009

It seems like every time there is a wedding that involves Eli Murdoch and Tara Swenson they end up sleeping together. It leaves all their surrounding friends wondering if the two of them will ever admit their true feelings for each other and get married themselves. Tara Swenson fell in Read more...



Ripped!
by Jennifer LaBrecque
"RIPPED! is More than Uniformly Hot...It's Red Hot Affair!"
Posted August 30, 2009

Eden Walters is a photographer who has worked hard to form a successful career. Eden grew up in the military, her father was and still is a very respectable man of the military. Everyone knows who he is. Eden escaped the military to live a life of freedom and a Read more...



Sand, Sun...Seduction!
by Stephanie Bond, Lori Wilde, Leslie Kelly
"What's not to Love About Paradise?"
Posted August 30, 2009

Three Books in One Special Release. Enticed by Stephanie Bond Attorney Kimber Karlton's life was stressful, but the good side was her long-time boyfriend, who was going to propose to her on their vacation. After Kimber misses her plane she's stuck taking a series of flights to Read more...



Spanish Magnate, Red-Hot Revenge
by Lynn Raye Harris
"The Ultimate Revenge of Love and Sex"
Posted August 29, 2009

Alejandro de Ramirez is not one to be taken lightly. When he says something he means it. Life is business to him. He didn't have time for the unnecessary. Five years earlier life had been wonderful, he had been in love with Rebecca Layton. But his father's plans Read more...



Hot-Wired
by Jennifer LaBrecque
"Opposites Attract in the Next Installment of the 0-60 Series"
Posted June 22, 2009

Bad boy Beau Stillwell was born with a need for speed. The reigning champ of Outlaw racing, Beau's always been a lightning rod for women—but not one of them has ever sent a real sizzle his way. Until he meets Natalie Bridges, his little sister's wedding planner Read more...



The Midwife's Glass Slipper
by Karen Rose Smith
"A Romance that will Make any Heart Sigh and Swell with Love"
Posted June 22, 2009

Dr. Jared Madison would risk almost anything for his adorable twin girls. Problem was, what they really needed was a mother's loving touch—and the green-eyed Texan was still too wounded by the past to take a chance on romance. Until the curvaceous charms of his new nurse Read more...



Going Down Hard
by Tawny Weber
"Two characters coming together to learn to trust each other and let go of their pasts"
Posted June 22, 2009

Sierra Donovan has worked hard her entire life. She has a successful business with her best friend, Belle. But she also has secrets in her closet that could ruin her reputation and her life. Now Sierra is getting perverted pictures from a stalker. Reece Carter, a cowboy from Kentucky and Read more...



Bulletproof Texas
by Kay Thomas
"Intriguing must read for suspense fans!"
Posted June 22, 2009

Zach Douglas has one job: to escort Dr. Maxine O'Neil into a cave known as Devil's Hollow. But he fell in love and is now in charge of her life. Max is sure there is a cure for cancer in the cave; she would give her life to Read more...



Billionaire Extraordinaire
by Leanne Banks
"Seduction + Revenge = Forever"
Posted June 22, 2009

Emma Weatherfield is loyal to Alex and Max, the two men who have given her a job and are helping her through college. When the board of MD decides to hire Damien Medici to come in and make the needed cuts in order to help the company grow, Alex and Read more...



Valentino's Love-Child
by Lucy Monroe
"One Life Changes the Hearts of Two People"
Posted June 22, 2009

When Tino and Faith's relationship began they both agreed it would be physical only. Faith would never spend the night in Tino's family home with his parents and son and when one of them wanted to walk away it would be just as so. Almost a year of Read more...



He Calls Her Doc
by Mary Brady
"Two Docs are Better Than One!"
Posted June 22, 2009

Maude DeVane thinks, finally she had gained some control of her life. Now that she's beck home in Montana, she must convince the people that she is the only doctor that they need. But to her surprise, a man from her past, who is also a doctor, Guy Daley Read more...



Tonya Callihan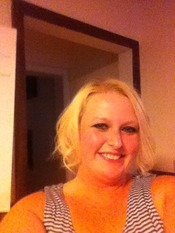 http://www.tonyasramblings.blogspot.com
My name is Tonya Callihan. I have been an avid reader and writer of romance since I was 13-years-old. I also write for several other websites, mostly freelance. I review for many sites, LASR/Whipped Cream, You Gotta Read, Mistress Bella Reviews, Fresh Fiction and HRC. I think that about covers it. View my blog (http://www.tonyasramblings.blogspot.com ) View my website (http://www.tonyacallihan.weebly.com)
Features & Posts
Nascar

March 19, 2009