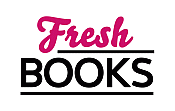 Great Summer reading - June releases
Karen Rose Smith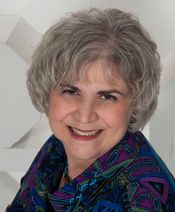 Blogging at Fresh Fiction
Karen Rose Smith | When Writing Began
October 22, 2012
I thought I'd blog today on a subject many writers think about and readers want to know about—What got me interested in Read More...
Karen Rose Smith | Is Cinderella Still Relevant?
September 22, 2011
Remember the furor over the royal wedding? Kate became a princess and William became Prince Charming. We watched the vows with tears in our eyes Read More...
Karen Rose Smith | Reunions and Settings
February 22, 2011
At my high school reunion, I reconnected with women I'd once confided in as we attended classes and dances and shared dreams.  Guys who Read More...
Karen Rose Smith | Writing About Veterans
December 2, 2010
Veterans are close to my heart. My father-in-law served in World War II and was a soldier in Patton's army. We miss Read More...
KAREN ROSE SMITH | A Bit About My Writing Process
February 25, 2010
Hi, everyone. I'm so glad to be here blogging with you. My 70th romance will be released this year and I'm excited about Read More...
Karen Rose Smith was born in Pennsylvania in the Susquehanna Valley. As a teenager, music became as important to her as reading. The Beatles were her favorite group. She and her cousin took their first sojourn into writing by collaborating on a script for the MONKEES television program. They sent that script to every concert venue where the group appeared that summer! In college, Karen began writing poetry and also met her husband to be. They both started married life as teachers, but when their son was born, Karen decided to try her hand at a home decorating business. She returned to teaching for a while but changes in her life led her to writing romance fiction. Now she writes full time. Her first romance was published in 1992; her 70th novel will be published in 2010 with Silhouette Special Edition. A winner of New Jersey's Golden Leaf Award in Short Contemporary Romance, Colorado Romance Writers Award Of Excellence for short contemporary, as well as the Phoenix Desert Rose Chapter's Golden Quill for Traditional Romance, she has also been honored with Cataromance.com's award for Best Special Edition. Her romances have made both the USA TODAY list and the Waldenbooks Bestseller list for Series Romance. Married to her college sweetheart, believing in the power of love and commitment, she envisions herself writing relationship novels for a long time to come!
Log In to see more information about Karen Rose Smith
Log in or register now!
Series
Caprice De Luca | Daisy's Tea Garden
Books:
Murder with Earl Grey Tea, June 2023
Daisy's Tea Garden Mystery #9
Mass Market Paperback / e-Book
Murder with Darjeeling Tea, June 2022
A Daisy's Tea Garden Mystery # 8
Mass Market Paperback / e-Book
A Cowboy Comes Home, January 2022
Mass Market Paperback / e-Book (reprint)
Twins for Christmas, November 2021
Mass Market Paperback / e-Book
Murder with Orange Pekoe Tea, September 2021
A Daisy's Tea Garden Mystery #7
Mass Market Paperback / e-Book
Murder with Oolong Tea, January 2021
A Daisy's Tea Garden Mystery #6
Mass Market Paperback / e-Book
Murder with Clotted Cream, June 2020
A Daisy's Tea Garden Mystery #5
Mass Market Paperback / e-Book
Murder with Cherry Tarts, December 2019
Daisy's Tea Garden #4
Mass Market Paperback / e-Book
Murder with Cucumber Sandwiches, June 2019
Daisy's Tea Garden
Mass Market Paperback / e-Book
Cut to the Chaise, December 2018
Caprice De Luca #8
Mass Market Paperback / e-Book
Murder with Cinnamon Scones, June 2018
Daisy's Tea Garden #2
Paperback / e-Book
Murder with Lemon Tea Cakes, January 2018
Daisy's Tea Garden #1
Mass Market Paperback / e-Book
Slay Bells Ring, November 2017
A Caprice DeLuca Mystery #7
Mass Market Paperback / e-Book
Shades of Wrath, December 2016
Caprice De Luca #6
Paperback / e-Book
Silence of the Lamps, May 2016
Caprice De Luca #5
Paperback / e-Book
Gilt by Association, February 2015
A Caprice De Luca Mystery #3
Mass Market Paperback / e-Book
Deadly Decor, June 2014
Caprice De Luca Mystery #2
Paperback / e-Book
Staged to Death, December 2013
Caprice De Luca #1
Mass Market Paperback / e-Book
Wanted: A Real Family, July 2013
Hardcover / e-Book
Abigail And Mistletoe, October 2012
e-Book
Cassidy's Cowboy, March 2012
e-Book
Once Upon A Groom, October 2011
Reunion Brides #2
Paperback
His Country Cinderella, September 2011
Montana Mavericks
Paperback / e-Book
Nathan's Vow, July 2011
Search for Love #1
e-Book
Forever After, June 2011
e-Book (reprint)
Because of Francie, March 2011
e-Book (reprint)
Toys And Wishes, March 2011
e-Book (reprint)
Wish on the Moon, March 2011
e-Book (reprint)
A Man Worth Loving, March 2011
e-Book (reprint)
Garden Of Fantasy, March 2011
e-Book (reprint)
Love In Bloom, March 2011
e-Book (reprint)
Kit And Kisses, March 2011
e-Book (reprint)
Ribbons And Rainbows, March 2011
e-Book (reprint)
Mom Meets Dad, March 2011
e-Book (reprint)
His Daughter... Their Child, February 2011
Reunion Brides #1
Mass Market Paperback / e-Book
Twins Under His Tree, December 2010
Baby Experts #6
Paperback
From Doctor...To Daddy, September 2010
Paperback
The Texan's Happily-Ever-After, May 2010
Baby Experts #5
Mass Market Paperback
The Texas Billionaire's Baby, March 2010
Baby Experts #4
Mass Market Paperback
Baby By Surprise, September 2009
Baby Experts #3
Mass Market Paperback
The Texas Bodyguard's Proposal, August 2009
Mass Market Paperback
The Midwife's Glass Slipper, May 2009
Baby Experts #3
Mass Market Paperback
Lullaby For Two, March 2009
Baby Experts #1
Mass Market Paperback
The Daddy Verdict, September 2008
Dads In Progress
Mass Market Paperback
The Daddy Plan, June 2008
Dads In Progress
Paperback
Her Mr. Right?, May 2008
The Wilder Family
Paperback
The Daddy Dilemma, February 2008
Dads In Progress
Mass Market Paperback
The Dad Who Saved Christmas, November 2007
Paperback
The Bracelet, August 2007
Paperback
Falling For The Texas Tycoon, February 2007
Logan's Legacy Revisited Continuity Series
Paperback
The Super Mom, December 2006
Miniseries: Talk of the Neighborhood
Paperback
Expecting His Brother's Baby, September 2006
Miniseries: Baby Bonds
Paperback
The Baby Trail, July 2006
Miniseries: Baby Bonds
Paperback
Custody For Two, May 2006
Baby Bonds - Book 1
Paperback
To Protect and Cherish, April 2006
Paperback
From Here to Maternity, April 2006
Paperback
Twelfth Night Proposal, December 2005
Silhouette Romance Series, #1794
Paperback