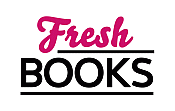 Your August adventures in reading
Cara Summers
Cara Summers, blames her tenth grade English teacher for nudging her into the writer's life. Sister Rose Terrence insisted that she enter a short story contest sponsored by the Detroit News, and Cara won! Of course, she was thrilled with the award -- a dictionary that still sits on her desk -- but at that time, her goal in life was to become an actress.
Eventually, she attained that goal, and it was only after her three sons were born that she turned her full attention to writing again. Cara believes that her background in theater has influenced her writing, allowing her to create new characters and bring them to life for the reader.
She sold her first Temptation to Harlequin in 1994, and that book, C.J.'s Defense, also sits on her desk -- right next to the dictionary. When she isn't working on her next Temptation or Blaze, Cara teaches writing to college freshmen at Syracuse University and roller blades (weather permitting).
Log In to see more information about Cara Summers
Log in or register now!
Series
Books:
No Desire Denied, November 2013
Paperback / e-Book
No Holds Barred, July 2012
Paperback / e-Book
Sexy Silent Nights, December 2011
Forbidden Fantasies
Paperback / e-Book
Tailspin, July 2011
Paperback
Take My Breath Away?, February 2011
The Wrong Bed
Paperback / e-Book
Twice the Temptation, August 2010
Encounters
Mass Market Paperback
Taken Beyond Temptation, June 2010
Twice Forbidden
Mass Market Paperback
Led into Temptation, May 2010
Forbidden Fantasies
Mass Market Paperback
Christmas Male, December 2009
Mass Market Paperback
Twin Seduction, July 2009
The Wrong Bed: Again and Again
Mass Market Paperback
Twin Temptation, June 2009
The Wrong Bed: Again and Again
Mass Market Paperback
Come Toy With Me, December 2008
Mass Market Paperback
Lie With Me, August 2008
Lust in Translation
Mass Market Paperback
A Sexy Time Of It, May 2008
Mass Market Paperback
Tex Appeal, February 2008
Mass Market Paperback
Snowbound, January 2008
Paperback
The Defender, August 2007
Tall, Dark...and Dangerously Hot! #3
Mass Market Paperback
The Cop, July 2007
Tall, Dark...and Dangerously Hot! - #2
Mass Market Paperback
The P.I., June 2007
Tall, Dark...and Dangerously Hot!
Paperback
Tell Me Your Secrets?, November 2006
Miniseries: It Was a Dark and Sexy Night?
Paperback
Two Hot!, June 2006
Miniseries: Forbidden Fantasies
Paperback
When She Was Bad?, March 2006
24 Hours: Island Fling
Paperback
The Favor, July 2005
Risking it All
Paperback
The Dare, June 2005
Risking it All
Paperback
The Proposition, May 2005
Risking it All - #184
Paperback
Life of Riley/Naked in New England, July 2001
Harlequin Duets Series
Paperback