Linda Warren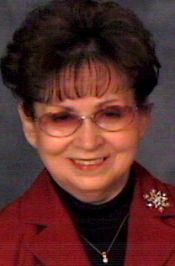 After selling her first book to Harlequin Superromance, Linda Warren's life hasn't been the same. It's fun, exciting and she never has enough time, but she enjoys every minute.
She grew up in a small farming community called Smetana outside of Bryan, Texas. Writing was never in her plans. She enjoyed it and even won an essay contest in high school. Her English teacher said if she could get her grammar and emotion on the same level that she could be a good writer. Linda didn't pay much attention to her words because she had always planned to be a nurse.
In college her life took an unexpected turn. She was diagnosed with rheumatoid arthritis and had to drop out of school because of the pain. Nothing in life had prepared her for this, but luckily she had a wonderful man waiting for her (her high school sweetheart and own personal hero). With his love and support she learned to deal with a crippling disease at an early age.
With a lot of time on her hands, Linda took art classes and began to paint. To her surprise her paintings started to sell and win awards. This kept her busy for a number of years. Then the turpentine and fume from the oils began to irritate her eyes. The doctor suggested that she put the paints away for a while or try watercolor or acrylics, but she wasn't sure what she wanted to do.
Linda had always loved to read and when she had to be in the hospital, friends and family would bring her books. That's how she discovered the wonderful world of Harlequin. No matter how bad she was feeling, she could lose herself in a Harlequin novel, knowing that whatever trials the heroine had to go through there was always hope, always a happy ending.
Her family was pressuring her to start painting again, but secretly she was thinking of trying her hand at writing. The only credentials she had for such an insane idea was years of reading and sheer determination. She didn't do anything about the idea until her dad gave her a push. His reasoning was that she had read so many books that it should be a snap. She began by writing long hand in a tablet-testing her skills. Her husband then bought her a computer and she had no choice. She had to write in earnest.
After a lot of hard work, tears, perseverance . . . and more patience than she ever thought she possessed, Linda's finally doing something she loves - writing. And those happy endings? She writes them now and hope they touch someone who needs a lift, a smile, or just a good feeling day. No matter what, Linda believes, there is a happy ending - you just have to find it.
Linda loves hearing from readers. You can write to her at P.O. Box 5182, Bryan, TX 77805
Log In to see more information about Linda Warren
Log in or register now!
Series
Texas Rebels
Books:
A Texan's Christmas Baby, November 2021
Texas Rebels #11
Mass Market Paperback / e-Book
Colton 911: Forged in Fire, October 2021
Colton 911: Chicago #9
Paperback / e-Book
To Save a Child, March 2020
Texas Rebels #9
Paperback / e-Book
A Child's Gift, December 2019
Texas Rebels #8
Paperback / e-Book
Texas Rebels: Elias, December 2017
Texas Rebels #7
e-Book
Texas Rebels: Paxton, August 2017
Texas Rebels #6
e-Book
Texas Rebels: Phoenix, August 2016
Texas Rebels #5
e-Book
Texas Rebels: Jude, April 2016
Texas Rebels #4
e-Book
Texas Rebels: Quincy, December 2015
Texas Rebels #3
Mass Market Paperback / e-Book
Texas Rebels: Falcon, August 2015
Texas Rebels #2
Paperback / e-Book
Texas Rebels: Egan, April 2015
Texas Rebels #1
e-Book
A Texas Holiday Miracle, December 2014
Paperback / e-Book
A Texas Hero, July 2013
Paperback / e-Book
The Texan's Christmas, December 2011
Hardin Boys
Paperback / e-Book
The Texan's Bride, October 2011
Paperback
Cowboy At The Crossroads & That Cowboy's Kids, June 2011
Paperback
Skylar's Outlaw, January 2010
The Belles of Texas
Mass Market Paperback
Madison's Children, October 2009
The Belles of Texas
Mass Market Paperback
Caitlyn's Prize, July 2009
The Belles of Texas
Mass Market Paperback
Texas Heir, September 2008
Mass Market Paperback
Always A Mother, June 2008
Everlasting Love
Paperback
Texas Bluff, February 2008
Texas Hold 'Em
Paperback
Adopted Son, September 2007
Mass Market Paperback
Once A Cowboy, February 2007
Paperback
The Bad Son, October 2006
Miniseries: Suddenly a Parent
Paperback
Son of Texas, June 2006
Miniseries: Count on a Cop
Paperback
The Cowboy's Return, February 2006
Harlequin American Romance 1102
Paperback
All Roads Lead to Texas, December 2005
Home to Loveless County #1314
Paperback
Christmas, Texas Style, November 2005
#1089
Paperback
The Christmas Cradle, November 2004
Paperback