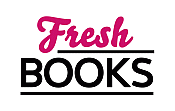 Hot, sizzling reads for July
Stephanie Bond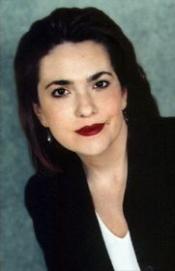 Blogging at Fresh Fiction
Stephanie Bond | How to Refill Your Creative Well
May 12, 2009
I'm coming off a crazy-hard writing year where I wrote 3 manuscripts for my BODY MOVERS humorous mystery series so they Read More...
Stephanie Bond | What P.I.'s and Novelists Have in Common
April 8, 2009
After the attacks of 9-11, the Department of Defense gathered top novelists and screenwriters and asked them to put their heads together to come Read More...
Stephanie Bond | Staying Safe
March 10, 2009
I took a self-defense course several years ago as part of the coursework to become a private investigator in the state of Georgia (all Read More...
Stephanie Bond | Writing a Letter to Yourself
October 9, 2008
In this day of faxes, e-mails, instant messages, and texting, what a treat it is to receive an old-fashioned hand-written letter! The Read More...
Stephanie Bond | Why Romance and Mystery Make Great Bedfellows
February 20, 2008
I just finished writing the third book in my Body Movers sexy mystery series (Three Men and a Body, due out August 2008) in which Read More...
Stephanie Bond | Writing Roots
September 3, 2007
Not very many people know (and the handful of people who did once know, have no reason to remember) that my first writing credit was Read More...
Stephanie Bond was seven years deep into a systems engineering career and pursuing an MBA at night when an instructor remarked that she had a flair for writing and suggested that she submit to academic journals. But Stephanie, a voracious reader, was only interested in writing fiction--more specifically, romantic fiction. Upon completing her master's degree and with no formal training in writing (her undergraduate degree is in computer programming), she started writing a romance novel in her spare time. Two years later in 1995 she sold her first manuscript, a romantic comedy, to Harlequin Books. In 1997, with ten sales under her belt to two publishers, Stephanie left her corporate job to write women's romantic fiction full-time. She now writes sexy mysteries for Mira Books, humorous romantic suspense novels for Avon/HarperCollins, and romantic comedies for Harlequin Books. Stephanie lives in midtown Atlanta, Georgia.
Log In to see more information about Stephanie Bond
Log in or register now!
Series
Books:
Love Can Be Murder, December 2012
e-Book (reprint)
Stop the Wedding, November 2012
e-Book
Once Upon A Valentine, February 2012
Paperback / e-Book
Irresistible?, August 2011
Paperback
Baby, Don't Go, July 2011
Paperback
Baby, Drive South, June 2011
Southern Roads #1
Paperback
Baby, Come Home, June 2011
Mass Market Paperback
The Blaze Collection, February 2010
Paperback
Her Sexy Valentine, February 2010
Mass Market Paperback
Seduction By The Book, October 2009
Encounters
Mass Market Paperback
Sand, Sun...Seduction!, July 2009
Mass Market Paperback (reprint)
6 Killer Bodies, June 2009
Body Movers #6
Mass Market Paperback
5 Bodies To Die For, May 2009
Body Movers #5
Mass Market Paperback
4 Bodies And A Funeral, April 2009
Body Movers #4
Mass Market Paperback
More Than Words, Volume 5, April 2009
Hardcover
No Peeking..., December 2008
Sex for Beginners... #3
Mass Market Paperback
Under The Mistletoe, November 2008
Hardcover (reprint)
In A Bind, November 2008
Sex for Beginners... #2
Mass Market Paperback
Watch And Learn, October 2008
Sex for Beginners... #1
Mass Market Paperback
Body Movers: 3 Men And A Body, August 2008
Paperback
Three Men and a Body, August 2008
Body Movers #3
Trade Size
2 Bodies For The Price Of 1, July 2008
Body Movers #2
Mass Market Paperback
2 Bodies For The Price Of 1, August 2007
Body Movers #2
Paperback
Heat Wave, July 2007
Mass Market Paperback
She Did A Bad, Bad Thing, July 2007
Million Dollar Secrets
Mass Market Paperback
Body Movers, July 2007
Mass Market Paperback
Finding Your Mojo, November 2006
Paperback
Just Dare Me?, October 2006
Paperback
Body Movers, August 2006
Trade Size
Three Guys You'll Never Date, August 2006
Paperback (reprint)
In Deep Voodoo, October 2005
Paperback
Love Me Tender, August 2005
Paperback (reprint)
My Favorite Mistake, February 2005
#169
Paperback
Whole Lotta Trouble, October 2004
Paperback
Tempt Me Twice, August 2004
Trade Size (reprint)
Party Crashers, April 2004
Paperback
Strangers In Paradise, January 2004
Paperback
Kill the Competition, November 2003
Paperback