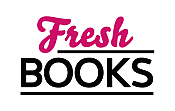 August 'hot' reads!
Reviews
1 - 20 of 241 ( prev | next )
Stillhouse Lake
by Rachel Caine
"The events surrounding STILLHOUSE LAKE will keep you up at night."
Posted August 3, 2017

Gina Royal was living the American Dream, so to speak. She had two wonderful children and a husband who is handsome along with making a good living so Gina does not have to work. She can focus on running their home and taking care of their children. Things are not Read more...



The Halo Effect
by Anne D. LeClaire
"An absorbing study in secrets, murder, grief and recovery."
Posted June 1, 2017

Will Light is a broken man. Just a few months ago, he and his wife Sophie along with their beautiful 15-year-old daughter, Lucy, had a wonderful life. Will is a popular and successful artist with Sophia in her own successful career. Everything is perfect. Until the day that Read more...



Servants of the Storm
by Delilah S. Dawson
"Monsters sometimes really do exist."
Posted June 1, 2017

Billie Dove Greenwood, known affectionately as Dovey, went through Hurricane Josephine as it hammered the beautiful southern city of Savannah. Dovey made it through but her best friend Carly did not. That was when it all started to fall apart. At Carly's funeral, Dovey briefly saw something in the Read more...



A Simple Favor
by Darcey Bell
"A simple favor can sometimes turn into something much more complicated and spine tingling."
Posted May 21, 2017

When Emily asks Stephanie for the simple favor of picking up her son at school one day, Stephanie is happy to do it. After all, Emily's son, Nicky, and Stephanie's son, Miles, are best friends. So are Stephanie and Emily, for that matter. This simple favor is not Read more...



Gone Without a Trace
by Mary Torjussen
"What would you do if your boyfriend suddenly vanished?"
Posted May 17, 2017

Hannah Monroe's life is spinning right along in a great way. She is on the fast track at her job having just received a huge hint that she will soon be made partner for the firm she works at. The love of her life, Matt, has been living with Read more...



At Close Range
by Laura Griffin
"Another nail-biting suspense that hits the ground running"
Posted March 9, 2017

When a couple who are engaging in an affair use a dark forest by the lake for their fun and end up getting killed, police detective Daniele "Dani" Harper catches the case. When she gets to the scene, she is determined to find the murderer. The problem is, while there Read more...



Stalked
by Elizabeth Heiter
"FBI Profiler Evelyn Baine is handed a case that will keep her on her toes."
Posted March 5, 2017

Seventeen year old Haley Cooke is dropped off at her high school by her college boyfriend to attend cheerleading practice. She turns and waves at him as she heads to the doors that will lead her into the school. That is the last time anyone sees Haley except for her Read more...



The Trapped Girl
by Robert Dugoni
"Another enthralling and exciting chapter in the Tracy Crosswhite Series"
Posted March 5, 2017

Seattle Police Detective Tracy Crosswhite seems to have her life more in order than she ever has. She has a nice house to live in, a job she loves, and Dan, her boyfriend. Most of the time he lives there with her and she adores him. She knows how lucky Read more...



Her Every Fear
by Peter Swanson
"An exciting adventure turns into a life-threatening situation."
Posted February 27, 2017

Kate Priddy comes from London, England and has made an arrangement to switch apartments with a cousin in the city Boston, MA. His name is Corbin Dell and he offers this temporary arrangement to help them both. Kate is an art student and Boston would be perfect for her to Read more...



The Lost Girls
by Heather Young
"The most normal veneer can hide the darkest secrets."
Posted January 12, 2017

THE LOST GIRLS is a tale of the long ago summer of 1935 when a five year old little girl named Emily Evans disappeared. Her sisters, Lilith and Lucy, are as close to each other as any sisters but Emily is always with their mother so she is not well Read more...



The Fifth Petal
by Brunonia Barry
"Help uncover secrets and solve a murder or two in the magical, mystical city of Salem."
Posted January 4, 2017

Salem, Massachusetts has always been considered to be a city of magic and mystery. It also has some of the bloodiest history of anywhere else in the world. On a past Halloween night, a part of that history is about to be repeated. On Halloween night in 1989, three young Read more...



Behind Closed Doors
by B.A. Paris
"The secrets we keep behind closed doors destroy more than families"
Posted December 19, 2016

Jack and Grace seem to be the perfect couple and have it all. Jack is a very successful attorney who specializes in battered women cases and he has never lost a single case in the courtroom. Grace has a younger sister with special needs that she has resigned herself to Read more...



The Sixth Idea
by P.J. Tracy
"This mother-daughter writing team has found the Monkeewrench gang another dangerous adventure."
Posted December 19, 2016

If you have never read a P. J. Tracy novel starring the Monkeewrench gang, you have no idea what you are missing. Monkeewrench is a secret group of computer geniuses that have extra special skills to help where others fail Read more...



House 23
by Eli Yance
"How well do you really know your neighbors?"
Posted December 19, 2016

Joseph Lee is a ruined man. He watched his wife gunned down right in front of him on Christmas Day and just cannot seem to move past the horror, pain, and depression. That is why it is a good thing that his wife was pretty rich and left everything to Read more...



The Telling
by Alexandra Sirowy
"Sometimes the truth really does hide in plain sight."
Posted November 19, 2016

Teenager Lana's life has been less than wonderful during the last several months. Actually, it had begun years ago when her mother committed suicide in front her. Then, her father met and married a nice woman who came along with a son who is two years older than Lana Read more...



Little Girl Gone
by Gerry Schmitt
"A search for a kidnapped baby through a blinding snow blizzard makes for plenty of excitement."
Posted October 31, 2016

On a freezing Minneapolis night, a three-month-old baby is kidnapped from a wealthy neighborhood. The babysitter is attacked and the baby, Elizabeth Ann, is taken from her home. Her well-to-do parents are devastated, particularly her mother, and are desperate to find her. The Minneapolis Police were Read more...



After Anna
by Alex Lake
"Human monsters are everywhere; some even closer than you think."
Posted September 27, 2016

Julia Crowne is going through every parent's worst nightmare. A series of timing issues has kept Julia from picking up her five-year-old daughter, Anna, from school on time. Although, Julia had done everything possible to either get there on time herself or find someone else to be Read more...



Dark Matter
by Blake Crouch
"Fasten your seat belts for one of the wildest rides of your life in DARK MATTER!"
Posted September 26, 2016

The Dessen family are enjoying their Family Night, which happens every week on Thursday night. Jason is cooking dinner while his lovely wife, Daniela, sits on one of the kitchen counter sipping from a glass of wine. Their 14-year-old son, Charlie, sits at the dining table working on Read more...



Blue Moon
by Wendy Corsi Staub
"Become a part of the creepy and terrifying second book of the murders of Mundy's Landing."
Posted September 26, 2016

Annabelle Bingham, her husband Trib and their son Oliver have just moved into the house at 46 Bridge Street in Mundy's Landing. This house is one of the infamous Murder Houses where one of three young female victims were tucked into bed after being murdered. No one had ever Read more...



All the Missing Girls
by Megan Miranda
"Two mysteries ten years apart are explored from the present to the past."
Posted August 24, 2016

Ten years ago, Nicolette Farrell's best friend, Corinne Prescott, vanished without a trace after a night spent at the local carnival. At that time, the investigation focused heavily on Nicolette, her brother Daniel Farrell, Nicolette's boyfriend Tyler, and Corinne's boyfriend Jackson. No one knew what had happened Read more...



Lynn Cunningham
I am married with 2 teenagers, 4 cats and 2 dogs and live in a very small town in Mississippi. Reading is a passion of mine and I have the privilege of getting to work from home as a web content writer and professional Tarot reader. Hobbies include, besides reading, music, watching scary movies,crocheting, and cross stitching among other things when I can find the time. :)
Features & Posts
No posts found.