Once again, we're nearing summer. Graduation invitations are everywhere, and the excitement for a summer break (or just summer itself for those out of school) is almost palpable. While I love how YA books depict the craziness of the school year, I also enjoy a book that focuses specifically on the end of the school year or the summer. Even if graduation hasn't arrived yet, summer can still feel like a certain kind of separation or change. Growing up, I never lived immediately near my school friends, so sometimes I wouldn't see them at all before the fall. Even for teens who do live near their friends, the range of summer plans can very drastically from summer jobs to internships to summer school to camps. Summers bring a change of season, but they can also a bring a change of activities, of romance, of friends, and of family.
Here are 3 YA books that are set during the end of the school year/summer that capture these changing feelings.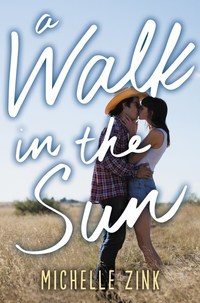 Katie Cotugno meets The Bridges of Madison County in a magnetic tale about summer love that stays with you long after the seasons change.
Rose Darrow never wanted to spend her life working on her family's farm. But when her family is rocked by an unexpected tragedy she has no choice but to put her plans for the future—and dreams of escaping her small town—on hold.
Bodhi Lowell left home as a kid and hasn't looked back. Years of working farm jobs has given him the one thing he wants most: freedom to travel without answering to anyone. He's already looking past his job at Darrow Farm and plans on leaving in September—until he meets Rose.
Neither Rose nor Bodhi can deny the sparks flying between them, but with the end of summer looming, they must decide if it is better to have loved and lost than never to have loved at all. . . .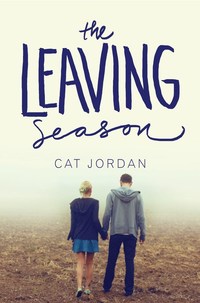 Middie Daniels calls it the leaving season: the time of year when everyone graduates high school, packs up their brand-new suitcases, and leaves home for the first time.
This year Middie's boyfriend, Nate, is the one leaving, heading to Central America for a year of volunteering after graduation. And once he returns, it'll be time for Middie to leave, too. With him. But when tragedy strikes, Middie's whole world is set spinning. No one seems to understand just how lost she is . . . except for Nate's slacker best friend, Lee. Middie and Lee have never gotten along. But with the ground ripped out from under her, Middie is finding that up is down—and that Lee Ryan might be just what she needs to find her footing once more.
Cat Jordan's heartbreaking story proves that no matter the season, no matter the obstacles, love can help you find yourself in the most unexpected of places.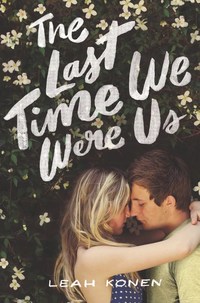 A passionate summer love story about a girl, her childhood best friend, and the small town lies that have kept them apart. Leah Konen's The Last Time We Were Us is perfect for fans of Jenny Han, Sara Zarr, and Gayle Forman.
Liz Grant is about to have the summer of her life. She and her friend MacKenzie are finally getting invited to all the best parties, and, with any luck, Innis Taylor, the most gorgeous guy in Bonneville, will be her boyfriend before the Fourth of July.
Then Jason Sullivan comes back to town. A million years ago, he was her best friend, but that was before he ditched her for a different crowd . . . and before he attacked Innis's older brother and got sent away to juvie. All of Bonneville still thinks he's dangerous, but Liz finds it hard to believe what people say about her childhood friend. If word gets out she's seeing him, she could lose everything.
But what if there's more to that horrible night than she knows? And how many more people will get hurt when the truth finally comes out? Liz will have to decide if she can trust herself—and her heart—before it's too late.
No comments posted.