Few words give me more thrills than "Once upon a time " Fairy tales are some of the most fascinating texts, and I could spend the rest of my life reading and studying them. From their history to their variations in culture, their true timelessness is evident, though trends of certain tales' retellings go in and out. What I personally find most powerful about fairy tales are their endings. Some of course have the happily ever after ending, but others have truly devastating conclusions. They reveal both the brightest and darkest sides of life (minus a few dragons). Yet, readers would have a hard time finding tales without at least a spark of hope somewhere in them, and that is perhaps the most alluring quality of fairy tales across the board.
In young adult literature, fairy tales have been enjoying another renaissance. From popular tales such as "Beauty and the Beast" and "Cinderella" to lesser known tales such as "The Girl With No Hands" and "The Singing Bone," there is a wide selection of retold and reimagined tales to get lost in. Here are a few recent and upcoming releases of fairy tale retellings. I don't know about you, but my hands are already itching to grab these!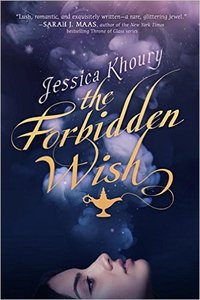 She is the most powerful Jinni of all. He is a boy from the streets. Their love will shake the world...
When Aladdin discovers Zahra's jinni lamp, Zahra is thrust back into a world she hasn't seen in hundreds of years -- a world where magic is forbidden and Zahra's very existence is illegal. She must disguise herself to stay alive, using ancient shape-shifting magic, until her new master has selected his three wishes. 


But when the King of the Jinn offers Zahra a chance to be free of her lamp forever, she seizes the opportunity—only to discover she is falling in love with Aladdin. When saving herself means betraying him, Zahra must decide once and for all: is winning her freedom worth losing her heart?
As time unravels and her enemies close in, Zahra finds herself suspended between danger and desire in this dazzling retelling of Aladdin from acclaimed author Jessica Khoury.
Wendy Higgins, the author of the New York Times bestselling Sweet Evil series, reimagines a classic Brothers Grimm fairy tale with The Great Hunt, a dramatic, romance-filled fantasy with rugged hunters, romantic tension, and a princess willing to risk all to save her kingdom.
When a monstrous beast attacks in Eurona, desperate measures must be taken. The king sends a proclamation to the best and bravest hunters: whoever kills the creature will win the hand of his daughter Princess Aerity as a reward. The princess recognizes her duty but cannot bear the idea of marrying a stranger—she was meant to marry for love—until a brooding local hunter, Paxton Seabolt, catches her attention. And while there's no denying the fiery chemistry between them, Princess Aerity feels that Paxton's mysteriousness is foreboding, maybe even dangerous.
Paxton is not the marrying type. Nor does he care much for spoiled royals and their arcane laws. He is determined to keep his focus on the task at hand—ridding the kingdom of the beast—but the princess continues to surprise him, and the secrets he's buried begin to surface against his wishes.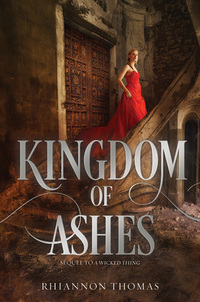 The kiss was just the beginning . . . The second book in Rhiannon Thomas's epic retelling of Sleeping Beauty combines adventure, magic, and romance for a sweeping fantasy about one girl's journey to fulfill her destiny.
Aurora was supposed to be her kingdom's savior. But when she was forced to decide between being loyal to the crown and loyal to her country, she set events in motion that branded her a traitor.
Now, hunted by the king's soldiers, Aurora's only chance of freeing her kingdom from the king's tyrannical rule is by learning to control her magic. But Aurora's powers come at a price—one that forces her to leave the only home she's ever known, one that demands she choose between the man she loves and the people she seeks to protect, and one that will cause her to unravel the mysteries surrounding the curse that was placed on her over a century before . . . and uncover the truth about her destiny.
No comments posted.