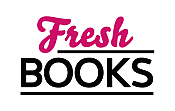 New Year, Great Reads for January
History ReFreshed
Exploring what's "new" on the historical shelves
History ReFreshed | Medieval World Of Craft And Intrigue
Julia Justiss
November 20, 2015
Earlier this month in Anaheim, Blizzard Entertainment held its annual conference (BlizCon) to showcase upcoming releases by this originator of some of the most popular and innovative computer games on the market. In honor of one of its signature brands, World of Warcraft, which features a medieval-like fantasy landscape of warriors and weapons, we will look this time at books from the medieval world.
BOHEMIAN GOSPEL by Dana Chamblee Carpenter

BOHEMIAN GOSPEL

The first, like the Warcraft game, includes magic and fantasy. BOHEMIAN GOSPEL, by Dana Chamblee Carpenter, is the story of Mouse, an intelligent and clever girl whose unusual healing powers save the life of Ottaker, the Golden and Iron King, after he is wounded by a traitor's arrow.

Removed from her abbey home and taken back to the court at Prague as his personal healer, Mouse is thrust into the ruthless intrigue of his 13th century court. As she tries to help the king uncover who is plotting against him, Mouse finds herself drawn to her protector, applying her extraordinary powers to discover not only the traitor, but the shocking truth of who she was and who she will become.
POPE JOAN by Donna Woolfolk Cross

POPE JOAN

Our next selection, POPE JOAN by Donna Woolfolk Cross, tells the story of a woman who may or may not have existed. Legend, or fact suppressed by the church?

Amid the violence and poverty of the 9th century, young Joan receives an education forbidden to most women. She is given leave to accompany her brother to the school of the Bishop of Dorstadt, where they lodge with a knight, Gerold, with whom she falls in love. When Viking raiders destroy the village and kill her brother, Joan dons his clothes and escapes to Fulda, where she presents herself as the learned Brother John Anglicus. Famed for her compassion for women and the poor, through her brilliance as a scholar and teacher, she is drawn to the heart of church power in Rome. There, a dangerous mix of passion and politics will see her elevated to the highest position in Christendom, even as it threatens her life.
THE SHARP HOOK OF LOVE: A NOVEL OF HELOISE AND ABELARD by Sherry Jones

THE SHARP HOOK OF LOVE: A NOVEL OF HELOISE AND ABELARD

Our last two selections reinvent the lives of two real historical figures. THE SHARP HOOK OF LOVE: A NOVEL OF HELOISE AND ABELARD by Sherry Jones retells the story of the tragic romance between Heloise d'Argenteuil, a well-educated woman destined by her family to become an abbess, and the brilliant, charismatic monk who becomes her teacher, Pierre Abelard.

Incorporating excerpts from some of the recently-discovered love letters between them, Jones weaves the story from the entrance of Heloise into the Notre Dame Cloister School, where the two find an immediate meeting of the minds. But intellectual attraction soon turns to passion of a more carnal sort, drawing them into one of history's most famous forbidden love affairs. Will love, duty or ambition win out?
A TRIPLE KNOT by Emma Campion

A TRIPLE KNOT

For our final story, we cross the pond back to England for Emma Campion's illuminating novel about legendary beauty Joan of Kent, A TRIPLE KNOT. Never forgetting the cautionary tale of her father, executed half-brother of Edward II, who lost the war against his wife Isabella and her lover Sir Roger Mortimer, Joan and her family become reluctant wards of the new King Edward III.

With her royal blood, she is a great bargaining chip for a king looking for alliances and money. Terrified of being sold off in marriage to a man she despises, she persuades the much-older knight, Sir Thomas Holland, to marry her. Predictably furious at the deception, the king declares the union invalid and marries her off to William Montagu, future Earl of Salisbury. But through tumultuous times of war, plague and turmoil, Joan and Thomas remain true to their love for each other, even if the face of the determined courtship of the Black Prince himself.
Ready to immerse yourself in a distant and fascinating world? Prepare to embrace the newest versions!
After twelve years as a vagabond Navy wife, an adventure that took her from Virginia Beach, VA, to Monterrey, CA, to Tunis, Tunisia to Oslo, Norway and back, Julia Justiss followed her husband to his family's East Texas homeland. On a hill above a pond with a view of pasture land, they built an English Georgian-style home. Sitting at her desk there, if she ignores the summer heat, she can almost imagine herself in Jane Austen's Regency England.
In between teaching high school French and making jaunts to visit her three children (a Seabee in Gulfport, MS, a clothing buyer in Houston and a mechanical engineer in Austin, TX) she pursues her first love—writing historical fiction.
Website | Pinterest | Facebook | Blog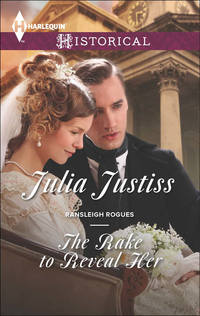 The soldier next door...
Dominic Ransleigh lost more than his arm in battle—he lost his reason for living. Returning to his family seat, he shuns all society. If only his beautiful, plainspoken tenant, Theodora Branwell, wasn't so hard to ignore-
Since her fiancé's death on the battlefield, Theo's devoted herself to caring for soldiers' orphans. She's powerfully attracted to Dom, but knows all too well the consequences of temptation. Is Theo, who's survived so much, brave enough to reveal her secret to her handsome, wounded neighbor?
Comments
2 comments posted.
Re: History ReFreshed | Medieval World Of Craft And Intrigue

The books that you chose sound like interesting reads, and
I've put them on my TBR list, as well as your latest book!!
I love reading any type of Historical books. Not only do you
learn facts that you didn't know, but you read a great book
in the process!! Congratulations on your latest book, which
I'm sure is going to do well!!
(Peggy Roberson 10:13am November 20, 2015)
Thanks, Peggy! I hope you find some new keepers among this month's
offering!
(Julia Justiss 4:11pm November 20, 2015)
Registered users may leave comments.
Log in or register now!