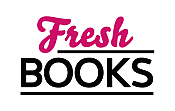 May Books to Delight
Happy Banned Books Week
Samantha Randolph
October 2, 2015
Over the summer, I worked at a public library, and there was a parent who wanted an award winning MG/YA graphic novel removed from our collection because there are homosexual characters in it. Naturally, as soon as he figured out the hefty amount of paperwork required to petition a library board about a book, he dropped his case. Yet, even as someone who is well aware of the problem of censorship, I was so shocked when I saw a book being challenged in person. Someone was so angry about a book that he wanted to forbid any other readers from discovering it, readers who might not have the same objectives he did.
In case you didn't know, every year, hundreds (if not thousands) of books are challenged or banned. This means that someone somewhere found something they deemed unacceptable, inappropriate, or generally wrong in a book and sought action to have it removed from readers' hands. This can take the form of a parent wanting a book removed from a school reading list, a company refusing to sale a specific book, or a government banning the publication or purchase of a work. Typical reasons people give for challenging or banning a book are usually for things like sexual content, explicit language, religious ideals, etc. In recent years, young adult literature seems to be a main target for censorship, though books ranging from picture books to centuries old classics have been challenged before.
In order to continue the fight against censorship and celebrate literature and Banned Books Week, I have listed four YA novels that I have super enjoyed, all of which have been challenged or banned within the last three years (many of them 'repeat offenders').
THE FAULT IN OUR STARS by John Green

THE FAULT IN OUR STARS

About: Despite the tumor-shrinking medical miracle that has bought her a few years, Hazel has never been anything but terminal, her final chapter inscribed upon diagnosis. But when a gorgeous plot twist named Augustus Waters suddenly appears at Cancer Kid Support Group, Hazel's story is about to be completely rewritten.

Insightful, bold, irreverent, and raw, The Fault in Our Stars is award-winning author John Green's most ambitious and heartbreaking work yet, brilliantly exploring the funny, thrilling, and tragic business of being alive and in love.
THE PERKS OF BEING A WALLFLOWER by Stephen Chbosky

THE PERKS OF BEING A WALLFLOWER

About: A feature film in 2012 starring Logan Lerman, Emma Watson, and Paul Rudd and written and directed by the author—the provocative and poignant "coming-of-age tale in the tradition of The Catcher in the Rye and A Separate Peace" (USA TODAY) that has affected an entire generation of young people.

Standing on the fringes of life offers a unique perspective. But there comes a time to see what it looks like from the dance floor. This haunting novel about the dilemma of passivity vs. passion has become a modern classic.

The Perks of Being a Wallflower is the story of what it's like to grow up in high school. More intimate than a diary, Charlie's letters are singular and unique, hilarious and devastating. We may not know where he lives or to whom he is writing. All we know is the world he shares. Caught between trying to live his life and trying to run from it puts him on a strange course through uncharted territory. The world of first dates and mixed tapes, family dramas and new friends. The world of sex, drugs, and music—when all one requires to feel infinite is that perfect song on that perfect drive.

Through Charlie, Stephen Chbosky has created a deeply affecting story, a powerful novel that will spirit you back to those wild and poignant roller coaster days known as growing up.
IDENTICAL by Ellen Hopkins

IDENTICAL

About: Kaeleigh and Raeanne are identical down to the dimple. As daughters of a district-court judge father and a politician mother, they are an all-American family -- on the surface. Behind the facade each sister has her own dark secret, and that's where their differences begin.

For Kaeleigh, she's the misplaced focus of Daddy's love, intended for a mother whose presence on the campaign trail means absence at home. All that Raeanne sees is Daddy playing a game of favorites -- and she is losing. If she has to lose, she will do it on her own terms, so she chooses drugs, alcohol, and sex.

Secrets like the ones the twins are harboring are not meant to be kept -- from each other or anyone else. Pretty soon it's obvious that neither sister can handle it alone, and one sister must step up to save the other, but the question is -- who?
REVEALED by Kristen Cast, P.C. Cast

REVEALED

About: REVEALED is the spellbinding eleventh and penultimate installment in the #1 New York Times bestselling vampyre series by PC and Kristin Cast.

Drastically altered after her fall at the end of Hidden, Neferet is now more dangerous than ever—and her quest for vengeance will wreak havoc on humans, as well as Zoey and her friends. Chaos is loosed in Tulsa and the House of Night is blamed. Can Zoey stop Neferet in time to keep her anger from escalating to full-on war? Or will someone else have to step in to take the fall?

The House of Night series is an international phenomenon, reaching #1 on U.S., German, and UK bestseller lists, and remaining a fixture on The New York Times Children's Series bestseller list for nearly 150 weeks and counting. With more than 12 million copies in print, rights sold in thirty–eight countries to date, and relatable, addictive characters, this series is unstoppable. Now, in the eleventh and penultimate installment of the series, the action is more intense and the stakes even higher as Zoey and her friends battle to protect their school and home from devastating evil—all while balancing romances, precarious friendships and the daily drama of the House of Night's halls.
Comments
1 comment posted.
Thanks
new year
wishes messages
(Prem Chopra 11:00pm November 25, 2015)
Registered users may leave comments.
Log in or register now!