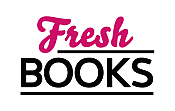 New Year, Great Reads for January
History ReFreshed
Exploring what's "new" on the historical shelves
Magnolias And Apples
Julia Justiss
August 21, 2015
There's something about summer that makes me think of sipping mint juleps on the front porch swing under a lazy fan, lush ferns in pots, and the sound of bees buzzing in the hydrangea bushes. For this column, we'll visit Roaring Twenties-to-World War II-era fiction set in the South, New York and Seattle.
MAGNOLIA CITY by Duncan W. Alderson

MAGNOLIA CITY

In honor of that front-porch swing (it's my great-aunt's house overlooking a slow-moving creek outside Annapolis that I'm remembering from childhood—minus the mint juleps, of course) our first choice is Duncan W. Alderson's debut novel, MAGNOLIA CITY.

About: "Love, oil and family" sum up the themes in this book set in 1920's Houston, Texas. Inspired by seeing a picture of his mother dressed as a flapper, native Houstonian Alderson creates a world of cotton kings and newly-rich oil barons. Born into this world is Hetty Allen, daughter of the grandson of the Allen brothers who founded Houston. Her father wants her to marry Lamar Rusk, heir to the Splendora oil fortune. But a chance meeting at carnival draws Hetty to Montana wildcatter Garret MacBride.

Marriage to Lamar would establish her in the wealthy world of Houston's privileged. But ambitious outsider Garret offers the lure of adventure, with secret meetings in jazz clubs and nights of stolen passion. Rumors of a major reservoir of oil in East Texas set the two men, competitors in love and business, on a reckless, high-stakes gamble to lose—or win—it all.
EMPIRE GIRLS by Suzanne Hayes & Loretta Nyhan

EMPIRE GIRLS

From Houston, Suzanne Hayes & Loretta Nyhan take us to 1920's New York in EMPIRE GIRLS.

About: Upon the death of their father, Rose and Ivy Adams discover that, not only has he left the estate in financial ruin, he has also willed their family home to a brother they didn't even know existed. Armed only with a photograph but determined to hang on to what is theirs, the sisters travel to New York City to find the missing heir.

Spirited, would-be actress Ivy revels in the intoxicating world of Roaring Twenties Manhattan, while her domestically inclined elder sister Rose tries to keep them out of trouble as they find rooms at Empire House, a boarding house for women, and begin jobs at a boutique whose owner who also runs a speakeasy. To survive the city and find the stranger who is their brother, the sisters must overcome their differences, strengthen the bond between them, and learn to trust each other.
THE BEAUTIFUL AMERICA by Jeanne Mackin

THE BEAUTIFUL AMERICA

Another story set partly in New York but ranging to London and Paris is THE BEAUTIFUL AMERICAN by Jeanne Mackin.

Blending fictional characters and real people, the novel begins just after World War II, as expatriate American Nora Tours leaves her home in Southern France for London, searching for her missing sixteen-year-old daughter, worried that her efforts to survive the Vichy regime may have cost her daughter's life. In London, she encounters an old acquaintance, model and photographer Lee Miller, who is still traumatized by the horrors she witnessed as a war photographer.

About: The two women connected years earlier in 1920's Paris, where quiet, reserved Nora was in love with her childhood sweetheart, aspiring professional photographer Jaimie, and beautiful, sensual Lee just beginning her rise to fame as the mistress of celebrated photographer Man Ray. The two women are drawn into the world of working artists in Paris, a setting the author enriches with vignettes of artists of the period (Man Ray and Lee Miller are real people as well.) But their relationship goes back even further, to their childhood in New York, where Nora's father was the gardener for Miller's wealthy family. When Lee offers to help Nora in her search, old silences are slowly ended and old betrayals healed.
BENEDICT HALL by Cate Campbell

BENEDICT HALL

The final selection shifts focus from east coast to west, in BENEDICT HALL by Cate Campbell.

About: Set in Seattle in the 20's, the novel explores the lives of the wealthy Benedict family of Benedict Hall and their servants. Like every city, Seattle is reeling from the societal changes set in motion by the maelstrom of World War I. In this time of rapid change, Margot, the family's forward- thinking daughter, fights prejudice to make a career for herself as a physician. Drawn to her, Boeing engineer Frank Parrish pursues a relationship, but Margot's vindictive brother Preston has other plans for thwarting his sister.

Against the background of Pike Place Market, the Alexis Hotel, Frederick & Nelson and including copy from real Seattle Times columnist C. B. Blethen, this richly-textured novel brings a Downton Abbey focus to the upstairs-downstairs of Roaring Twenties Seattle.

Note: Campbell penned two sequels to her debut novel, HALL OF SECRETS and THE BENEDICT BASTARD. If you love the first, check them out!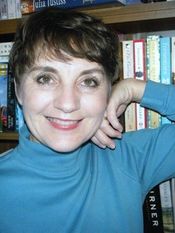 After twelve years as a vagabond Navy wife, an adventure that took her from Virginia Beach, VA, to Monterrey, CA, to Tunis, Tunisia to Oslo, Norway and back, Julia Justiss followed her husband to his family's East Texas homeland. On a hill above a pond with a view of pasture land, they built an English Georgian-style home. Sitting at her desk there, if she ignores the summer heat, she can almost imagine herself in Jane Austen's Regency England.
In between teaching high school French and making jaunts to visit her three children (a Seabee in Gulfport, MS, a clothing buyer in Houston and a mechanical engineer in Austin, TX) she pursues her first love—writing historical fiction.
Website | Pinterest | Facebook | Blog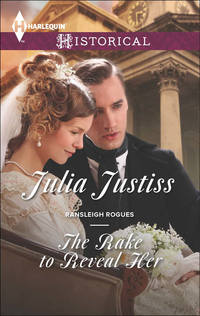 The soldier next door...
Dominic Ransleigh lost more than his arm in battle—he lost his reason for living. Returning to his family seat, he shuns all society. If only his beautiful, plainspoken tenant, Theodora Branwell, wasn't so hard to ignore-
Since her fiancé's death on the battlefield, Theo's devoted herself to caring for soldiers' orphans. She's powerfully attracted to Dom, but knows all too well the consequences of temptation. Is Theo, who's survived so much, brave enough to reveal her secret to her handsome, wounded neighbor?
Comments
2 comments posted.
The books that you chose are wonderful, and I've already
made note of them. I love books from that era, since they
remind me of when my Parents were toddlers. The outfits
they wore were so flashy, yet beautiful, and it was a
turbulent time in History, as time went on. Who wouldn't
want to read these books?? Your latest book is nothing to
sneeze at, either!! The story line tore at my heart, and I
can't wait to get my hands on a copy to find out how it all
plays out. Thank you so much for stopping by today, to let
us know about all of this great reading material!! You've
just tied me up for at least a good month!! ha
(Peggy Roberson 10:30am August 21, 2015)
Thanks, Peggy! I hope you enjoy some of these pics. They are all on my TBR
list!
(Julia Justiss 4:53pm August 22, 2015)
Registered users may leave comments.
Log in or register now!