"Tact is not saying true stuff. I'll pass." Cordelia Chase Buffy the Vampire Slayer
I have to admit. I have a fascination with mean girls. From flinching as they dish out their viciousness, applauding and/or covering my face during their inevitable fall or black moment, to cheering on the moment they finally get the redemption they never knew they wanted. Preferably all wrapped up nicely in a two-hour movie arc.
This interest probably first started back with the first queen of mean (at least, for me, because she was the first one who I hated): Miss Nellie Oleson. That's right. The nasty little piece of work who made it her mission to put poor Laura Ingalls in her place. Even—gasp—trying to steal Almanzo away. But in the end, you know, she turned out okay. Even had sweet babies, married her nerdy Percival, and finally came clean with Laura. Maybe Nellie wasn't so bad after all. I mean, you could almost understand how she turned out like she did having Mrs. Oleson as her mother, right?
My fascination with mean girls didn't end there, as more shows came on the scene with each girl meaner and haughtier than the one before. A few that stand out are Veronica (Winona Ryder) in Heathers, Courtney (Rose McGowan) in Jawbreaker, Regina George (Rachel McAdams) in—what else?—Mean Girls, and my personal favorite…the ballsy but beautiful Ms. Cordelia Chase from Buffy the Vampire Slayer . For me, it was absolutely riveting to watch over the space of two hours (or three seasons) the character arcs for these bad girls.
Two books also stand out in my mind that tackled the Mean Girl brilliantly. The first and probably one of my all time favorites, is Susan Elizabeth Phillips's Sugar Beth Carey in AIN'T SHE SWEET. Man, that girl was a piece of work growing up, but as Ms. Phillips showed us so convincingly, this girl had problems growing up. Problems that helped us understand where Sugar Beth was coming from, even if we didn't agree with her choices. The other favorite mean girl from books is Emily Giffin's Darcy from SOMETHING BLUE. Ms. Giffins really had her work cut out for her there, having drawn Darcy as so horrible and selfish in SOMETHING BORROWED. So it was very interesting to see her dig Darcy out of that hole of nastiness in the second book, which I think she did amazingly well. It's actually my favorite of her two books.
So it was inevitable that at some point I was going to tackle writing about the Mean Girl in one of my own stories. A challenge admittedly, but something that I really wanted to take on. To be honest, when I first started writing You Again, Book One in my romantic suspense series, I wrote about Meredith Sanders without any initial intention of ever giving her her own story. She was just the nasty mean girl to my main character, Allie. But somewhere in the second or third revision, I got to to wondering about Meredith. Why was she so nasty to Allie and everyone? What made her turn out this way?
But I still wasn't convinced I was ready to write a mean girl story until I was trying to write the second in the series starring a different heroine. Only I couldn't get Meredith's voice out of my head. So she won. And that's how Love You Madly came to be. Of course, I had to find the perfect hero for this bad girl, and who better than one of the victims of her high school bullying, Travis Brennan, the computer geek who turned, um, Rambo chic (like what I did there?). Sarcastic and funny with a big heart, Travis was the perfect foil for Meredith's antics. The ideal man to help Meredith realize she wanted to be a better person, and who actually believe she could do it. With a few well deserved karma moments along the way, of course.
Are there any mean girls who come to mind that I haven't mentioned above? Any you'd care to share in the comments? And if I haven't mentioned it, thanks so much for stopping by!
*I would like to clarify that I only love the mean girls in the context of fiction. In real life…not so fun.
Ashlee was thirteen when she discovered her first Kathleen E. Woodiwiss book hidden away in her mom's closet. After two days of staying home "sick" from school to finish it, she was hooked. Her rabid love for romance has continued ever since, and after a misadventure in the world of law, she finally settled into her dream job of writing about people finding their happily ever afters--the only stories worth reading, after all.
Website | Facebook | Twitter | Google+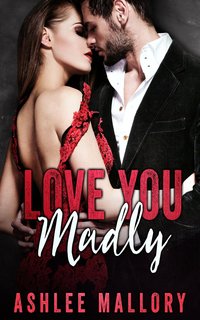 Meredith Sanders was the golden girl in high school—a homecoming queen with a trail of worshipping minions. Now she's all grown up with a trail of failed marriages. The only good thing she has in her life is her brilliant and beautiful teenaged step-daughter...who's missing. But the best man for the job has a serious hate-on for her.
Back in high school, queen bee Meredith made Travis Brennan's life miserable. Since then, he's gone from class geek to a hardened, former SEAL, specializing in private security. As much as he wants to help Meredith's step-daughter, he can't help but clash with the gorgeous woman who once made his life hell.
But as they investigate the increasingly mysterious disappearance, their conflicted past threatens to turn into a very provocative present...
No comments posted.