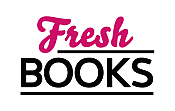 Giving thanks for reading in November
Reviews
A Whisker of a Doubt
by Cate Conte
"Cozy Mystery with an extra dose of feline"
Posted November 25, 2020


If you are fond of felines, you won't want to miss reading A WHISKER OF A DOUBT. In this Cat Cafe Cozy Mystery by Cate Conde, Maddie discovers a man&rsquo Read more...



The Haunting at Bonaventure Circus
by Jaime Jo Wright
"Eerily Enthralling"
Posted November 12, 2020


THE HAUNTING AT BONAVENTURE CIRCUS is eerily enthralling! Set in Wisconsin in 1928, Pippa Ripley is the daughter of the circus owner. Actually, she is his adopted daughter; her birth parents worked with the Read more...



The Lost Lieutenant
by Erica Vetsch
"Not Your Typical Regency Romance Novel"
Posted September 24, 2020


THE LOST LIEUTENANT is a Regency romance novel depicting a commoner who becomes part of the nobility by decree of the Prince Regent. Evan Eldridge, the son of a minister, was fortunate to receive a very Read more...



The Daughters of Foxcote Manor
by Eve Chase
"Utterly enthralling"
Posted August 6, 2020


THE DAUGHTERS OF FOXCOTE MANOR by Eve Chase is set in several locations in England in two different time periods: the early 1970s and the present-day. It tells the story of the trials and secrets encompassing the Harrington Read more...



Unveiling the Past
by Kim Vogel Sawyer
"Christian Mystery True to Its Genre"
Posted June 22, 2020


Kim Vogel Sawyer begins her novel, UNVEILING THE PAST, 32 years prior to the story's setting - when Diane DeFord informed Kevin Harrison that she was pregnant with his child. He offered to remain with her if she would abort the baby. Instead, she chose to raise the child Read more...



Carol Pennington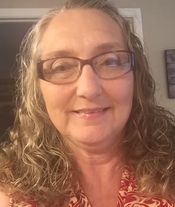 I am an avid reader. I can hardly remember a time when I have not had at least one book in the process of being read. It is my preferred method of learning, relaxing and experiencing.
Features & Posts
No posts found.
No comments posted.