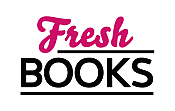 Best winter reads for February
Reviews
The Unusual Suspect
by Ben Machell
"True Crime Documentary Style"
Posted February 11, 2021


In his book, THE USUAL SUSPECT, Ben Machell covers the life and times of a very young English bank robber who considers himself a modern day Robin Hood. Stephen Jackley was reared in a small town on the Read more...



If I Disappear
by Eliza Jane Brazier
"Thriller that's a bit Creepy"
Posted February 8, 2021


If I Disappear is most definitely a dramatic thriller. Sera has become obsessed with a podcast called Murder, She Spoke. This isn't a light obsession, but rather an all consuming one. When Rachel, the podcaster, goes silent, Sera is convinced Read more...



When I Was Yours
by Lizzie Page
"A Unique Perspective on The World Wars"
Posted January 21, 2021


When I was Yours is a very moving historical fiction novel. Vivienne is from London and has endured not one, but both World Wars. During the Great War, she served as a volunteer Read more...



The Forever Girl
by Jill Shalvis
"Family is Forever, or is it?"
Posted January 19, 2021


The Forever Girl is a story about an untraditional family of five siblings and their parents. The Walsh family, consisting of the parents Jim and Shelly and the children Caitlin and Michael, were a traditional family until they were joined by three Read more...



Safe Harbor
by Gerhardt Roberts
"A Great WWII Book about the Jewish Underground"
Posted January 15, 2021


Have you ever wondered what it would be like to be Jewish in Germany shortly before and during World War II? Gerhardt Roberts portrays that very horror in his book Safe Harbor. Told throughout the Read more...



Murder in Mykonos
by Jeffrey Siger
"A Serial Killer in Mykonos?"
Posted January 10, 2021


Murder in Mykonos is a thriller set on the beautiful island of Mykonos off the coast of Greece. The incidental discovery of a body in a near abandoned church on the island is a frightening situation. Not only is the murder itself disturbing, but the negative potential Read more...



A Whisker of a Doubt
by Cate Conte
"Cozy Mystery with an extra dose of feline"
Posted November 25, 2020


If you are fond of felines, you won't want to miss reading A WHISKER OF A DOUBT. In this Cat Cafe Cozy Mystery by Cate Conde, Maddie discovers a man&rsquo Read more...



The Haunting at Bonaventure Circus
by Jaime Jo Wright
"Eerily Enthralling"
Posted November 12, 2020


THE HAUNTING AT BONAVENTURE CIRCUS is eerily enthralling! Set in Wisconsin in 1928, Pippa Ripley is the daughter of the circus owner. Actually, she is his adopted daughter; her birth parents worked with the Read more...



The Lost Lieutenant
by Erica Vetsch
"Not Your Typical Regency Romance Novel"
Posted September 24, 2020


THE LOST LIEUTENANT is a Regency romance novel depicting a commoner who becomes part of the nobility by decree of the Prince Regent. Evan Eldridge, the son of a minister, was fortunate to receive a very Read more...



The Daughters of Foxcote Manor
by Eve Chase
"Utterly enthralling"
Posted August 6, 2020


THE DAUGHTERS OF FOXCOTE MANOR by Eve Chase is set in several locations in England in two different time periods: the early 1970s and the present-day. It tells the story of the trials and secrets encompassing the Harrington Read more...



Unveiling the Past
by Kim Vogel Sawyer
"Christian Mystery True to Its Genre"
Posted June 22, 2020


Kim Vogel Sawyer begins her novel, UNVEILING THE PAST, 32 years prior to the story's setting - when Diane DeFord informed Kevin Harrison that she was pregnant with his child. He offered to remain with her if she would abort the baby. Instead, she chose to raise the child Read more...



Carol Pennington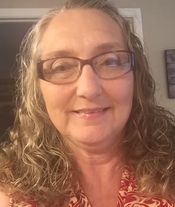 I am an avid reader. I can hardly remember a time when I have not had at least one book in the process of being read. It is my preferred method of learning, relaxing and experiencing.
Features & Posts
No posts found.
No comments posted.