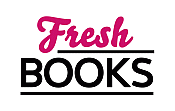 Best reads in December
Reviews
1 - 20 of 50 ( prev | next )
A Summer to Remember
by Erika Montgomery
"A Must Read for Iconic Movie Fans - a perfect Summer book"
Posted May 17, 2022


Francesca Simon and her mother, Mauve, own a memorabilia shop of Hollywood collectibles. Unlike many such shops, their's displays the collections in the open, not locked behind closed glass. Her mother was very insistent upon Read more...



The Bones of Ruin
by Sarah Raughley
"Reminiscent of The Hunger Games"
Posted September 16, 2021


Iris is a circus performer. She performs her role as a tight rope walker very well because she has no fear of dying. That life has suited her well until Read more...



Murder in an Orchard Cemetery
by Cora Harrison
"Cozy Mystery with Historical Intrigue"
Posted September 16, 2021


Reverend Mother Aquinas is the head of a religious school in Cork, Ireland. As such, she is invited to a retreat each year along with the leaders of the other religious schools in the area.Read more...



Dark and Shallow Lies
by Ginny Myers Sain
"Great Mystery with a Paranormal Flair"
Posted September 1, 2021


Grey was born in the psychic capital of the world seventeen summers ago. She grew up with the nine other children who were born in La Cachette, Louisiana that same summer. These ten children share a remarkable Read more...



A Thin Disguise
by Catherine Bybee
"A Superbly Written Romantic Suspense Novel"
Posted August 19, 2021


Olivia Naught is on assignment in Las Vegas when she is shot and subsequently suffers from amnesia. Leo Grant, an FBI agent also there on assignment, believes himself to have been the intended target and thus feels responsible for Olivia. When Olivia is relocated Read more...



The People We Keep
by Allison Larkin
"An Emotionally Raw and Poignant Story"
Posted August 5, 2021


THE PEOPLE WE KEEP by Allison Larkin begins with April Sawicki as a sixteen-year-old girl in Little River, New York. April was first abandoned by her mother, and now has essentially also been Read more...



Falling in Love on Willow Creek
by Debbie Mason
"A Good Romantic Comedy with a Mystery Bonus"
Posted July 22, 2021


A very pregnant Sadie has returned to Highland Falls for a visit to help her Grandmother at her store: I Believe in Unicorns. When the weather starts to turn bad, she decides it's time to Read more...



Chasing Shadows
by Lynn Austin
"Emotionally Taxing but Great Read"
Posted July 22, 2021


If you enjoy historical novels set during World War II, you will not want to miss the very moving portrayal of this time period, CHASING SHADOWS by Lynn Austin.&nbsp Read more...



Ink and Shadows
by Ellery Adams
"A Great Mystery with Strong Female Characters"
Posted July 22, 2021


Nora Pennington owns a bookstore in Miracle Springs, North Carolina. A group of local citizens has become determined to blackball her because of a display she placed in her window. Read more...



Isabelle and Alexander
by Rebecca Anderson
"A Great Heartwarming Romance"
Posted July 22, 2021


Isabelle Rackham is a new bride. Hers is not a love match, but she hopes that she and Alexander can come to love each other over time. After all, Alexander is very handsome and successful. It doesn't take long after the wedding Read more...



The Nature of a Lady
by Roseanna M. White
"A Must Read for Lovers of Historical Romance"
Posted July 22, 2021


Libby is summering in the Isles of Scilly off the coast of Cornwall. She took advantage of the chance to get away in hopes that her brother would give up on the idea of her marrying his best friend, Lord Sheridan. Soon after her arrival to the islands, Libby Read more...



If It Rains
by Jennifer L. Wright
"An Intimate Look into The Dust Bowl"
Posted July 22, 2021


It's the 1930s in Oklahoma and dust storms have taken their toll on the land and its people. It seems everything is dying: grass, trees, livestock, people, morals, and even dreams. Even those who said Read more...



It Takes Two to Mango
by Carrie Doyle
"A Good Mystery with a Tropical Flair"
Posted June 23, 2021


After losing her high profile job with a magazine in New York City, Plum Lockhart accepts a job as a luxury resort villa broker on the Caribbean island of Paraiso. To say that Paraiso is an adjustment for Plum would be an understatement. She Read more...



Nobody, Somebody, Anybody
by Kelly McClorey
"A Hot Mess of a Main Character"
Posted June 23, 2021


Amy is working as a housekeeper at a yacht club for the summer as she awaits her third and final attempt to pass her exam to become an EMT. She has failed the exam twice, not because she doesn't know the answers, but because she gets severe Read more...



Haven Point
by Virginia Hume
"Everything depends on the quality and direction of light"
Posted June 10, 2021


HAVEN POINT by Virginia Hume is a saga about the families who live and summer in Haven Point, Maine. It focuses predominantly on four generations of Demarest women.
Maren met Charlie at Walter Reed Army Medical Center in Read more...



Death on the Night of Lost Lizards
by Julia Buckley
"Lovely cozy mystery which will have you on the lookout for tea houses and paprika chicken!"
Posted June 7, 2021


Hana Keller's family owns a Hungarian Tea House in Riverwood. Her boyfriend, Erik Wolf, is a detective for the city. When a well known professor is found dead in his office at the university, Hana Read more...



The Coming Storm
by Regina M. Hansen
"Intriguing Read for the Young (and even the not so young)"
Posted June 2, 2021


If you like Scottish folklore, you will want to read THE COMING STORM. Beatrice MacNeill (Beet) is a Scottish Canadian teenager who lives on Prince Edward Island. Just before they were notified of her cousin Gerry's death, she had a Read more...



Learning to Speak Southern
by Lindsey Rogers Cook
"Family is Not Always Blood"
Posted June 2, 2021


Alexandra Henry, Lex, has just experienced one of the most heartbreaking and difficult moments in her life. Alone and broken, she journeys back to her hometown of Memphis, a place to which she thought she would never Read more...



Murder in a Scottish Garden
by Traci Hall
"Great cozy mystery with good sub plots"
Posted May 23, 2021


Paislee Shaw volunteers to chaperone her son's class field trip to Leery Estate. The trip includes a tour of the gardens and time to spend in the circular maze. One of Paislee's assigned students begins to fidget while awaiting their group's time Read more...



Hemingway's Cats
by Lindsey Hooper
"Laughter is the Best Medicine"
Posted May 21, 2021


HEMINGWAY'S CATS by author Lindsay Hooper is a delightful book! It is full of humor, has a bit of romance, and even a few instances of Read more...



Carol Pennington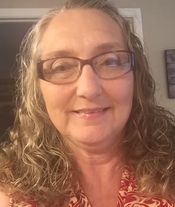 I am an avid reader. I can hardly remember a time when I have not had at least one book in the process of being read. It is my preferred method of learning, relaxing and experiencing.
Features & Posts
No posts found.
No comments posted.