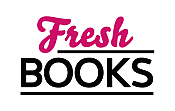 Summer reading in July you need to start
Ellery Adams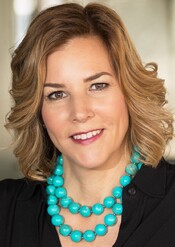 Blogging at Fresh Fiction
Who are the KILLER CHARACTERS?
May 22, 2017
Win a copy of KILLER CHARACTERS Take a trip south to Oyster Read More...
Ellery Adams | Searching for My Downton Abbey: How The Book Retreat Mystery Series Was Born
August 10, 2014
I've begun to think that inspiration is a bit like love: it appears unexpectedly and completely consumes one's thoughts. I wasn't looking Read More...
Pseudonym for Lucy Arlington.

Ellery Adams grew up on a beach near the Long Island Sound. Having spent her adult life in a series of landlocked towns, she cherishes her memories of open water, violent storms, and the smell of the sea. Ms. Adams has held many jobs including caterer, retail clerk, car salesperson, teacher, tutor, and tech writer, all the while penning poems, children's books, and novels. She now writes full-time from her home in Virginia.
Log In to see more information about Ellery Adams
Log in or register now!
Series
Books By The Bay | Charmed Pie Shoppe | Book Retreat | Secret, Book, and Scone Society
Books:
Murder in the Cookbook Nook, May 2021
Book Retreat #7
Mass Market Paperback / e-Book
Ink and Shadows, February 2021
A Secret, Book, and Scone Society Novel #4
Hardcover / e-Book
The Book of Candlelight, January 2021
Secret, Book, and Scone Society #3
Trade Size / e-Book (reprint)
Murder in the Storybook Cottage, May 2020
Book Retreat #6
Mass Market Paperback / e-Book
The Book of Candlelight, February 2020
Secret, Book, & Scone Society #3
Hardcover / e-Book
Murder in the Reading Room, May 2019
Mass Market Paperback
The Whispered Word, December 2018
Secret, Book, and Scone Society #2
Hardcover / e-Book
The Secret, Book & Scone Society, August 2018
Secret, Book, and Scone Society #1
Trade Size / e-Book
Murder in the Locked Library, May 2018
Book Retreat #4
Mass Market Paperback / e-Book
The Secret, Book & Scone Society, November 2017
Hardcover / e-Book
Killer Characters, May 2017
Books by the Bay #8
Mass Market Paperback / e-Book
Murder in the Secret Garden, August 2016
Book Retreat Mystery
Mass Market Paperback / e-Book
Breach of Crust, April 2016
Charmed Pie Shoppe #5
Paperback / e-Book
Writing All The Wrongs, November 2015
A Books by the Bay Mystery #7
Paperback / e-Book
Murder In The Paperback Parlor, August 2015
Book Retreat #2
Paperback / e-Book
Lemon Pies And Little White Lies, April 2015
Charmed Pie Shoppe #4
Paperback / e-Book
Lethal Letters, November 2014
Books by the Bay Mystery #6
Paperback / e-Book
Murder In The Mystery Suite, August 2014
Book Retreat Mystery #1
Paperback / e-Book
Pecan Pies And Homicides, January 2014
Charmed Pie Shoppe #3
Paperback / e-Book
Poisoned Prose, October 2013
Books by the Bay #5
Paperback / e-Book
Peach Pies And Alibis, March 2013
Charmed Pie Shoppe
Paperback / e-Book
Written In Stone, November 2012
Books by the Bay
Paperback / e-Book
Pies and Prejudice, July 2012
A Charmed Pie Shoppe Mystery
Paperback / e-Book
The Last Word, December 2011
A Books by the Bay Mystery # 3
Paperback / e-Book
A Deadly Cliche, March 2011
The Bay Mystery #2
Paperback / e-Book
A Killer Plot, June 2010
Books By The Bay #1
Paperback / e-Book
The Whispered Word, November 0000
Trade Size