"Lovely cozy mystery which will have you on the lookout for tea houses and paprika chicken!"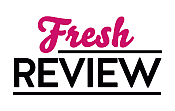 Reviewed by Carol Pennington
Posted June 7, 2021

Mystery Cozy | Mystery Paranormal
Hana Keller's family owns a Hungarian Tea House in Riverwood. Her boyfriend, Erik Wolf, is a detective for the city. When a well known professor is found dead in his office at the university, Hana and Erik work together to identify the killer.
I love the title of this book, DEATH ON THE NIGHT OF LOST LIZARDS. The death in the story coincides with a tea party Hana is hosting for her girlfriends. The tea party is in honor of a new Hungarian tea set Hana received from her uncle for her birthday. The tea set is one she fell in love with years ago that features two intertwined lizards on the handles of the cups. When she first saw the set as a young girl she wanted it badly but her mother would not allow her uncle to buy it for her but told her she would have to save up for it. Someone else purchased the set before she had a chance. Thus, the lizards were lost to her. Now, she finally had the set she had loved for so long.
Overall, I enjoyed the plot of this book. However, I found it moved a bit slow for me. I also found some of the information exchange between Hana and Wolf to be almost forced and not as natural and believable as I would have liked. Having said this, I would also say these things did not make the story a laborious read and I am glad I invested the time to read the book.
I very much enjoyed learning about Hungarian folklore, art and culture. I also enjoyed reading about the food. I am going to search for a recipe for Paprika Chicken, it just sounds too good to miss! I am also going to keep my eyes out for Hungarian tea houses when I travel.
This book is a clean read. Though sex between the main characters is implied, there are no sex scenes. The story is also free of profanity. I would recommend this book to anyone who enjoys reading a good Cozy Mystery.
SUMMARY
Along with her mother and grandmother, Hana Keller has achieved renown serving tea and cakes with a European flair, but when a local professor is killed, she uncovers a serving of suspects instead…

Hana Keller is getting ready for a lovely holiday season. When she receives a rare tea set as a birthday gift, she decides to host a tea at her apartment for her closest friends. During the cozy get-together, one of Hana's friends gets word that a murderer is on the loose. Hana soon learns that the victim was Sandor Balog, a professor of Hungarian Studies at the local college.

With her growing psychic ability, Hana senses that she is going to be pulled into the investigation of the professor's death somehow. With her sexy boyfriend Erik on the case, Hana finds the Tea House steeped in suspects. She studies the smiling faces celebrating the season, but the real killer is good at hiding the truth and putting Hana in the hot seat….
---
What do you think about this review?
Comments
No comments posted.

Registered users may leave comments.
Log in or register now!