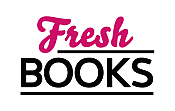 August reads to excite you
"A Great Mystery with Strong Female Characters"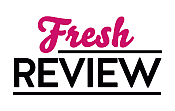 Reviewed by Carol Pennington
Posted July 22, 2021

Mystery Woman Sleuth | Mystery Cozy
Nora Pennington owns a bookstore in Miracle Springs, North Carolina. A group of local citizens has become determined to blackball her because of a display she placed in her window. This group of citizens has also targeted two other local businesses owned by women. Nora joins forces with her fellow businesswomen to fight back. When the daughter of one of the other targeted businesses is found dead, things really become interesting.
INK AND SHADOWS by Ellery Adams is an amazingly good book! The story has all the makings of a great mystery, but it also has a lot more. For instance, there are a ton of references to great literature throughout the story, including a quote to begin each chapter. In addition, the story contains several very strong female characters. There is a bit of humor weaved into the story and there's a bit of romance as well. What more could you ask for?
In the story, Nora notes that writers have the ability to breath life into a group of words. I also believe this to be true. Ms. Adams definitely possesses that ability and used her magic to make this story fun and enjoyable.
I highly recommend this latest offering in the Secret, Book, and Scone Society series to readers who enjoy a great story that also happens to contain a mystery within its context.
SUMMARY
In the new mystery from New York Times bestselling author Ellery Adams, controversy erupts in Miracle Springs, North Carolina, when the owner of the local bookstore tries to play peacekeeper—but winds up playing detective instead . . .

Nora Pennington is known for her window displays, and as Halloween approaches, she decides to showcase fictional heroines like Roald Dahl's Matilda and Madeline Miller's Circe. A family-values group disapproves of the magical themes, though, and wastes no time launching a modern-day witch hunt. Suddenly, former friends and customers are targeting not only Nora and Miracle Books, but a new shopkeeper, Celeste, who's been selling CBD oil products.

Nora and her friends in the Secret, Book, and Scone Society are doing their best to put an end to the strife—but then someone puts an end to a life. Though the death is declared an accident, the ruling can't explain the old book page covered with strange symbols and disturbing drawings left under Nora's doormat, a postcard from an anonymous stalker, or multiple cases of vandalism.

The only hope is that Nora can be a heroine herself and lead the Secret, Book, and Scone Society in a successful investigation—before more bodies turn up and the secrets from Celeste's past come back to haunt them all . . .

---
What do you think about this review?
Comments
No comments posted.

Registered users may leave comments.
Log in or register now!