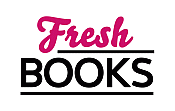 Sweet Reads in February
"A Great Heartwarming Romance"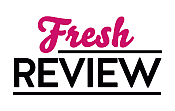 Reviewed by Carol Pennington
Posted July 22, 2021

Isabelle Rackham is a new bride. Hers is not a love match, but she hopes that she and Alexander can come to love each other over time. After all, Alexander is very handsome and successful. It doesn't take long after the wedding before Isabelle discovers that love may not be possible after all. Alexander is polite to her, but he is also very aloof and cold towards her. When an accident leaves Alexander badly injured, Isabelle is determined to be a good wife and care for him, but he doesn't make that easy for her either. Will this prove to be the final insult to their marriage, or will they be able to overcome this obstacle and find the love that Isabelle so badly desires?
ISABELLE AND ALEXANDER by Rebecca Anderson is a love story, but it is also a story about endurance. Like many young brides, Isabelle has dreams of what married life will be like. When her dreams prove to be far removed from her reality, she could easily give up, or become bitter, but she chooses instead to keep her vows and to do her best to become a good wife. I strongly admire this character trait. Sure, there were times when she wants to give up, but she sticks it out even during the most trying situations. I find myself wondering how many marriages today could be salvaged if her attitude were adopted.
I loved the portrayal of the friendship between Isabelle and Glory. Isabelle's kindness and acceptance of Glory were character traits that I really admire. She shows such patience and gentleness towards her that it greatly warmed my heart.
ISABELLE AND ALEXANDER may well be the most heartwarming romance I have ever read. I highly recommend it to everyone who enjoys a great love story.
SUMMARY
London, 1850

Isabelle Rackham knows she will not marry for love. Though arranged marriages have fallen out of fashion, hers has been settled for some time to combine the upper-middle-class wealth of her father's coal mines with Alexander Osgood's prospering Northern country textile mills. Though not a man prone to romantic gestures, Alexander is well-known as an eligible bachelor. His good looks have turned more than one head, so Isabelle is content to think of herself as Alexander's wife.

However, her marriage is not what she expected. Northern England is nothing like her home farther west in the lake country. Cold, dreary, and dark, the soot from the textile mills creates a gray hue that seems to cling to everything in the city of Manchester. Alexander is distant and aloof, preferring to spend his time at the mill rather than with her at home. Their few conversations are brief, polite, and lacking any emotion, leaving Isabelle lonely and desperately homesick.

Sensing his wife's unhappiness, Alexander suggests a trip to his country estate. Isabelle hopes this will be an opportunity to get to know her new husband without the distractions of his business. But the change of scenery doesn't bring them any closer. While riding together on horses, Alexander is thrown from his and becomes paralyzed. Tragedy or destiny? The help and care that Alexander now needs is Isabelle's opportunity to forge a connection and create a deep and romantic love where nothing else could.

---
What do you think about this review?
Comments
No comments posted.

Registered users may leave comments.
Log in or register now!