"Everything depends on the quality and direction of light"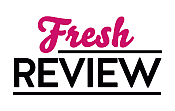 Reviewed by Carol Pennington
Posted June 10, 2021

Women's Fiction Historical | Saga
HAVEN POINT by Virginia Hume is a saga about the families who live and summer in Haven Point, Maine. It focuses predominantly on four generations of Demarest women.
Maren met Charlie at Walter Reed Army Medical Center in Washington, DC during World War II. Maren was a nurse with the Cadet Nurse Corps; Charlie an orthopedic surgeon. Their love story is sweet and touching. After their marriage, Maren spent her summers at Charlie's family home on Haven Point with their three children, Billy, Annie, and Charlie, and her often drunk mother-in-law, Pauline. The community of Haven Point was very homogeneous and not openly welcoming to outsiders. Though Maren spent a lot of time on Haven Point, she never felt like she belonged.
Maren's daughter Annie is their wild child. A true artist at heart, her energy and charisma abounds but she is very disorganized. She too suffers from bouts of alcoholism. She is open about her animosity of Haven Point, claiming it as petty and snobbish. Annie's daughter Skye is a product of artificial insemination.
Skye's childhood is defined by periods of relegation to Haven Point with her grandmother while Annie goes through rehab. Like, her mother and grandmother, Skye has never felt accepted by the people of Haven Point. When her mother dies, Skye finally learns the story behind her mother's feelings toward Haven Point.
There is a quote in the story that really sums up the thesis of this novel: "Everything depends on the quality and direction of light." Annie was known for saying this in relation to her art, but the deeper meaning is revealed in the essence of this book. It shows that not everything is as it appears and that by looking at a situation from a different light (perspective), it can completely change.
In my opinion, a great story has the ability to bring out emotions in the reader. HAVEN POINT definitely hits that mark. There are scenes that made me laugh so hard I almost cried. One of my favorite scenes is Pauline in the wheelbarrow. My other favorite is the monkey and the beehive. There are also some very sad scenes in the story that brought me to tears. There are some scenes that brought out empathy and some that brought out anger.
There were times that the story did seem to drag a bit. The language was a little rough for me from time to time as well. Overall, I think HAVEN POINT by Virginia Hume is a great book and well worth the read.
I recommend this book to anyone who enjoys stories that touch your emotions and leave you feeling as though you may now understand the world a little better.
SUMMARY
A sweeping debut novel by Virginia Hume about the generations of a family that spends summers in a seaside enclave on Maine's rocky coastline, for fans of Elin Hilderbrand, Beatriz Williams, and Sarah Blake.

In 1944, Maren Larsen is a blonde beauty from a small Minnesota farming town, determined to do her part to help the war effort––and to see the world beyond her family's cornfields. As a cadet nurse at Walter Reed Medical Center, she's swept off her feet by Dr. Oliver Demarest, a handsome Boston Brahmin whose family spends summers in an insular community on the rocky coast of Maine.

Maren soon discovers that the residents of Haven Point are skeptical of newcomers, and their quick wartime marriage raises eyebrows. Although the chilly reception gives her pause, Maren can't deny the charm of the old house on the cliff, and she vows to make Oliver's family her own.

But during the summer of 1970, tragedy strikes otherwise idyllic Haven Point––and in the aftermath, Oliver and Maren's seventeen-year-old daughter, Annie, vows never to return.

Nearly fifty years later, Maren's granddaughter, Skye, has arrived in Maine to help scatter Annie's ashes. Maren knows that Skye inherited her mother's view of Haven Point, and that she finds the place––and the people––snobbish and petty. But she also knows that Annie never told her daughter the whole truth about what happened that fateful summer.

Over seven decades of a changing America, through wars and storms, betrayals and reconciliations, Haven Point explores what it means to belong to a place, and to a family, which holds as tight to its traditions as it does its secrets.
---
What do you think about this review?
Comments
No comments posted.

Registered users may leave comments.
Log in or register now!