"A Good Romantic Comedy with a Mystery Bonus"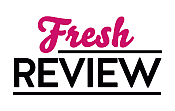 Reviewed by Carol Pennington
Posted July 22, 2021

Romance Contemporary | Small Town
A very pregnant Sadie has returned to Highland Falls for a visit to help her Grandmother at her store: I Believe in Unicorns. When the weather starts to turn bad, she decides it's time to head back to Charlotte. Unfortunately, she doesn't get very far before she has an accident and goes into labor. Luckily for her, a man appears on scene and helps to turn what could have been a disaster into one of the best moments of her life. She is so enamored with her Knight that she names the baby girl Michaela in his honor. Then, he disappears from her life as quickly as he entered it.
Sadie soon discovers that being a mother is not as she imagined it. Michaela has colic and Sadie is sleep deprived and at her wits end. She moves back to Highland Falls. Much to her delight, her path crosses with that of her knight once again, but is he who she thought him to be?
FALLING IN LOVE ON WILLOW CREEK is the third book in the Highland Falls series. I have not read the first two books of this series and would consider this book a stand-alone read because I did not feel as though I were missing any part of the backstory. Parts of the story are a bit far-fetched, but I did find it to be an entertaining and enjoyable read. There is a considerable amount of humor within the story, which I really enjoyed. As a matter of fact, I would consider this book a romantic comedy as well as a mystery.
The setting of Highland Falls is intriguing. It's definitely a place I would enjoy visiting. It's a small town with people who rally together when there is a need. However, it's also a place where gossip abounds and everyone knows your business. Unfortunately, it also hosts some unsavory characters and some corrupt law enforcement officers.
Out of Sadie's friends, I liked Abby the best. She is very outgoing and seems extremely likable. She was a bit over the top for me with her social media escapades. I'm not against social media, but it shouldn't be allowed to dominate one's life to that extreme.
Perhaps my favorite part of the book was the bonus novella at the end. I thought it was extremely well written, and the use of humor was exceptionally well executed.
I recommend this book to anyone who enjoys a good romantic comedy. The mystery component to the book is an added bonus. There are a few curse words in the book, but the sex scenes occur off-script.
SUMMARY
Fall in love with the latest Highland Falls romance about a single mom-to-be's surprise delivery and the undercover FBI agent who rescues her and her heart in the small town of Highland Falls.

Single mom-to-be Sadie Gray will do anything to find her younger brother before the law catches up with him. Even if it means returning home to the small town of Highland Falls with a baby due any moment. But when that moment comes sooner than expected, and Sadie finds herself stranded on the top of a mountain—in labor--she couldn't be more grateful for the park ranger who finds her and helps deliver her daughter safely. Soon they've formed a tight friendship, and while he may be hinting at more, Sadie isn't planning to stick around after she finds her brother.

FBI agent Chase Roberts wasn't looking for love when he agreed to go undercover as a park ranger to find an on-the-run informant. But he can't help being drawn to beautiful, warm-hearted Sadie and her sweet baby daughter. He's always longed to put down roots and start a family. But how can he hope to keep Sadie's trust when she finds out that his job is to arrest the brother she's been looking for?

Includes the bonus novella A Wedding on Honeysuckle Ridge for the first time in print!
---
What do you think about this review?
Comments
No comments posted.

Registered users may leave comments.
Log in or register now!