"Family is Not Always Blood"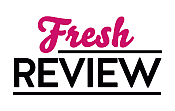 Reviewed by Carol Pennington
Posted June 2, 2021

Alexandra Henry, Lex, has just experienced one of the most heartbreaking and difficult moments in her life. Alone and broken, she journeys back to her hometown of Memphis, a place to which she thought she would never return. Lex is determined to make this stay in Memphis a very short one. As soon as she has her plan in place for her next job as an English teacher in a foreign country, she plans to be on the first plane out. However, her godmother (and her deceased mother's best friend), Cami bribes her to stay by offering her a rare and candid glimpse into Lex's mother's past by way of journal entries. Cami offers Lex one journal entry a day if she stays and performs the tasks that Cami gives her. As Lex procures and reads the entries, she gains a whole new understanding of her mother.
Family is at the heart of LEARNING TO SPEAK SOUTHERN by author Lindsey Rogers Cook. Not just the family one is born to, but rather the family that one acquires over a lifetime. It is also about forgiveness and self discovery. The more Lex learns about her mother, the better she understands not only the actions of her mother but also about herself.
I did not relate to the main character in this story at all. I found her to be very self-centered and reckless. She left everyone who cared about her to seek her own happiness. She showed no appreciation at all to the people in her life who provided for her and supported her. I was very relieved to see her character grow during the story and I did like her much better at the end.
I really admired the character of Cami. She seemed to always have her best friend's interest at heart. She also stepped in to fill the gap in Lex's life that her own emotionally deplete mother could not fill. I really liked the way she handled Lex when she returned to Memphis. It was a sort of tough love, but it was just what was needed.
I recommend this book to the adult reader who enjoys reading books with characters who are far from perfect. Because of a few sex scenes and the use of profanity throughout the story, this is not a book for the young reader.
SUMMARY
A searing Southern story about confronting the difference between the family you're born into and the family you choose, from the acclaimed author of How to Bury Your Brother
Lex fled Memphis years ago, making ends meet with odd jobs teaching English around the world. She only returns when she has no choice, when her godmother presents her with a bargain she can't refuse. Lex has never understood her mother, who died tragically right before Lex's college graduation, but now she's got a chance to read her journals, to try and figure out what sent her mother spiraling all those years ago.
The Memphis that Lex inhabits is more bourbon and bbq joint than sweet tea on front porches, and as she pieces together the Memphis her mother knew, seeing the lure of the world through her mother's lush writing, she must confront more of her own past and the people she left behind. Once all is laid bare, Lex must decide for herself: What is the true meaning of family?
---
What do you think about this review?
Comments
No comments posted.

Registered users may leave comments.
Log in or register now!