"Great Mystery with a Paranormal Flair"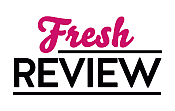 Reviewed by Carol Pennington
Posted September 1, 2021

Young Adult Suspense | Mystery
Grey was born in the psychic capital of the world seventeen summers ago. She grew up with the nine other children who were born in La Cachette, Louisiana that same summer. These ten children share a remarkable bond and are collectively known as the Summer Children. At the age of four, their number decreased to eight when Ember and Orli were abducted and found floating in the pond on Keller Island. Now it appears their number may be decreased again. Elora, Grey's twin flame and very best friend, has been missing since March. Grey has returned to her hometown from Little Rock in hopes of discovering what happened to Elora. What she uncovers will forever change her life.
Though it is not the type of mystery novels (cozy mysteries) I typically read, I found DARK AND SHALLOW LIES by Ginny Myers Sain to be very entertaining and enjoyable. DARK AND SHALLOW LIES is part coming of age, part romance, part paranormal, and a lot of mystery. Most of the characters in this story are at, or right around, 17 years of age. I found their behavior to be representative of that age group. The romance components are generally sweet in nature, though there were a couple of scenes that were more descriptive and a bit steamy. There are a lot of psychic and paranormal references in this story. I thought the paranormal component made the story a bit less credible, but it added significantly to the entertainment value. The mystery was great. Readers will discover lots of plot twists and gripping suspense within the pages of this book. I thought I had the mystery figured out a few times, only to soon discover that I indeed did not have it figured out.
I would recommend this book to the older adolescent/adult reader who enjoys a great mystery with a paranormal flair. I would not recommend it for the younger reader as there is a fair amount of profanity in the book and a couple of scenes get a bit steamy.
SUMMARY
La Cachette, Louisiana, is the worst place to be if you have something to hide.

This tiny town, where seventeen-year-old Grey spends her summers, is the self-proclaimed Psychic Capital of the World - and the place where Elora Pellerin, Grey's best friend, disappeared six months earlier.

Grey can't believe that Elora vanished into thin air any more than she can believe that nobody in a town full of psychics knows what happened. But as she digs into the night that Elora went missing, she begins to realize that everybody in town is hiding something - her grandmother Honey; her childhood crush Hart; and even her late mother, whose secrets continue to call to Grey from beyond the grave.

When a mysterious stranger emerges from the bayou - a stormy-eyed boy with links to Elora and the town's bloody history - Grey realizes that La Cachette's past is far more present and dangerous than she'd ever understood. Suddenly, she doesn't know who she can trust. In a town where secrets lurk just below the surface, and where a murderer is on the loose, nobody can be presumed innocent - and La Cachette's dark and shallow lies may just rip the town apart.
---
What do you think about this review?
Comments
No comments posted.

Registered users may leave comments.
Log in or register now!