"A Good Mystery with a Tropical Flair"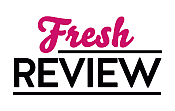 Reviewed by Carol Pennington
Posted June 23, 2021

After losing her high profile job with a magazine in New York City, Plum Lockhart accepts a job as a luxury resort villa broker on the Caribbean island of Paraiso. To say that Paraiso is an adjustment for Plum would be an understatement. She immediately finds the laid back lifestyle of the island to be in direct opposition to her overachiever personality. When a body is found at the villa she rented to a bachelor party group, she is appalled by the response of the local police. Despite the desire of the police to determine the death as accidental, Plum is convinced a murder has been committed. With the assistance of the resort security head, Plum conducts her own investigation into the death.
As evidenced by this book's title, It Takes Two to Mango is a cozy mystery with a tropical flair. I loved that the book was set on a Caribbean island and that elements of island life were highlighted within the story.
As with most good mystery novels, the number of suspects and motives for the murder are plentiful. Though clues to the real murderer are dispersed in a few places earlier in the story, the reader will likely be kept guessing until near the end when the mystery is unraveled.
I typically do not enjoy reading mysteries in which the lead character is not a member of the police force. I find these stories to be less believable and more forced. However, I did not find this to be true with this book. The author did a good job of giving legitimacy to the main character's investigation. The use of the head of security as a side kick was a wise choice and helped make the story less forced.
I also thought the author did a good job with character development. I did not like Plum's character at all in the beginning. However, as the story developed I learned more about her. By the end of the book, I actually liked her. I recommend this book to the reader who enjoys a good cozy mystery.
SUMMARY
It's all fun in the sun until someone turns up dead
After Plum Lockhart's job as a travel magazine editor is eliminated in corporate cuts, she decides she's sick of cold winters in NYC and fruitless swiping on dating apps—what she needs is a dramatic change of scenery. On a whim, she accepts a job as a villa broker and moves to a beautiful Caribbean island.
However, paradise isn't as perfect as it seems: the slow pace of island life, the language barrier, and a cutthroat office rival make Plum question leaving her old life behind. But when a client is found dead in the jacuzzi of Casa Mango—a property Plum manages—she knows she's really in a jam. With a killer loose on the island Plum will have to deal with a stonewalling police chief, a string of baffling clues, and a handsome Director of Security to solve this deadly case!
---
What do you think about this review?
Comments
No comments posted.

Registered users may leave comments.
Log in or register now!