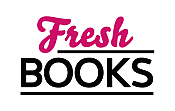 Kick off a new year with great reads!
Roseanna M. White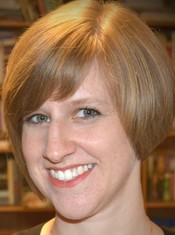 Roseanna M. White is a bestselling, Christy Award nominated author who has long claimed that words are the air she breathes. When not writing fiction, she's homeschooling her two kids, editing, designing book covers, and pretending her house will clean itself. Roseanna is the author of a slew of historical novels that span several continents and thousands of years. Spies and war and mayhem always seem to find their way into her books…to offset her real life, which is blessedly ordinary.
Log In to see more information about Roseanna M. White
Log in or register now!
Series
Ladies of the Manor | Shadows Over England | Culper Ring | A Stray Drop of Blood | The Codebreakers | Secrets of the Isles
Books:
To Treasure an Heiress, January 2022
Paperback / e-Book
The Nature of a Lady, May 2021
The Secrets of the Isles #1
Paperback / e-Book
Dreams of Savannah, January 2021
Paperback / e-Book
A Portrait of Loyalty, September 2020
The Codebreakers #3
Paperback / e-Book
On Wings of Devotion, January 2020
The Codebreakers #2
Paperback / e-Book
The Number of Love, June 2019
The Codebreakers
Paperback / e-Book
An Hour Unspent, September 2018
Shadows Over England #3
Paperback / e-Book
A Song Unheard, January 2018
Shadows Over England #2
Paperback / e-Book
A Name Unknown, July 2017
Shadows Over England #1
Paperback / e-Book
Giver of Wonders, November 2016
Paperback / e-Book
A Lady Unrivaled, September 2016
Ladies of the Manor #3
Paperback / e-Book
The Reluctant Duchess, April 2016
Ladies of the Manor #2
Paperback / e-Book
The Lost Heiress, September 2015
Ladies of the Manor #1
Paperback / e-Book
A Soft Breath of Wind, November 2014
A Stray Drop of Blood #2
Paperback / e-Book
Circle of Spies, April 2014
Culper Ring #3
Paperback / e-Book
A Hero's Promise, January 2014
Culper Ring #2.5
e-Book
Whispers from the Shadows, August 2013
Culper Ring #2
Paperback / e-Book
Fairchild's Lady, June 2013
Culper Ring #1.5
e-Book
Ring of Secrets, March 2013
Culper Ring #1
Paperback / e-Book
Love Finds You in Annapolis, Maryland, December 2011
Paperback
Jewel of Persia, June 2011
Paperback / e-Book
A Stray Drop of Blood, December 2009
A Stray Drop of Blood #1
Paperback / e-Book (reprint)