The Imposters, Ltd.
Discreet Disclosures for the Most Discerning
Edwardian circus. Aristocratic siblings forced to (gasp!) work for a living to avoid bankruptcy. Private investigators. Intelligence work. Spy mania.
These are the elements that came together to form my new series, The Imposters, and how they came together was so much fun! The premise is that Lord Yates Fairfax and his sister Lady Marigold discovered upon their father's death that all the entertainments that had made their childhood so charming also nearly bankrupted the estate—the circuses, the theater groups, the acrobats…they'd become family to Marigold and Yates over the years, teaching them all manner of skills aristocrats shouldn't know, but now they're broke. Strapped. And they'll be laughed out of society if they don't come up with a way to bring in some income.
Naturally, these enterprising siblings and their two best friends decided to take matters into their owns hands. They form The Imposters, Ltd., and set about solving the problems of the crème of society through this new elite PI firm…usually by spying on the rest of the crème of society. It's taught them a lot of lessons they wish they didn't know about their peers. And it's also allowed them to use their rather unique skills in some unexpected ways. Scaling walls, swinging each other across impossible gaps, memorizing whole conversations and dictating them back to their shorthand expert—these all become standard fare. Meanwhile, Yates takes his seat in the House of Lords, Marigold hides behind the most outrageous fashions to be seen in all of London, and Imposter writer Gemma turns her into an icon by dubbing her "Lady M" and writing up every function she attends.
What no one realizes is that this disguise provides Marigold with a perfect alibi for all her other work. Because after a while, her ostentatious hats can appear on Gemma and everyone assumes it's her. People are so used to just noting her costume they never think to look at her face.
You'd think after five years of this successful mode of operation, she'd be used to it. But only when a new client actually begins to see her instead of her façade does she realize how much she needs to be seen—not just for the mask she's chosen, but for the acrobatic, lion-loving, not-afraid-to-cook-her-own-meals lady she is.
And Lieutenant Colonel Sir Merritt Livingstone is just the chap to notice. A member of the formidable Coldstream Guard but relegated to desk duty in the wake of pneumonia, he's assigned to a new special task force meant to coordinate intelligence between the army, navy, and police branches…and try to curtail the spy mania that has England in its grip thanks to a set of preposterous but popular novels. But fiction pales in comparison to the reality he soon uncovers—their agents abroad are vanishing. Still unwell and injured, he finds he needs the help of the Imposters to prove innocent a man he respects—but in this world of glitz and glamor, investigations and intrigue, nothing is ever what it seems…including the young lady in the ridiculous hats who soon captures his heart.
I can't wait to introduce you to Lady Marigold and Sir Merritt, Yates and Gemma and Graham (the full Imposters crew), the retired Romani circus performers that now act as staff at their estate, and of course, the animals currently occupying their stables—Leonidas the lion, Penelope the monkey, and so many more! This is a series of romance, intelligence, adventure…and a fair amount of hijinks and derring-do too. Get to know them all in book 1, A Beautiful Disguise.
The Imposters Book #1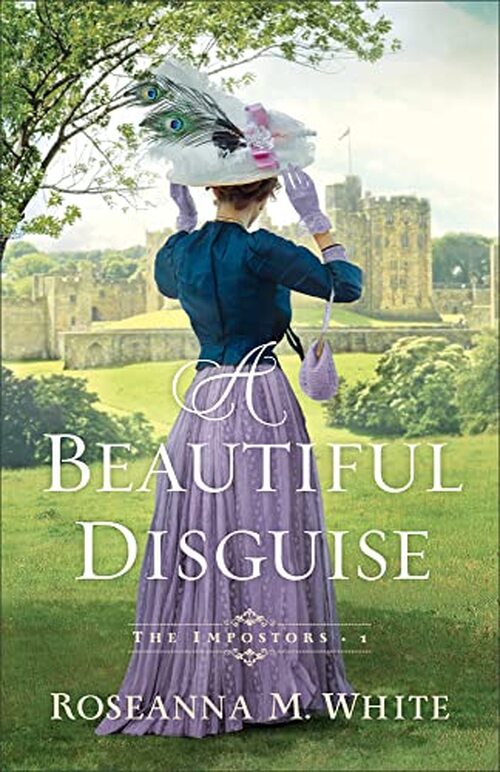 Left with an estate on the brink of bankruptcy after their father's death, Lady Marigold Fairfax and her brother open a private investigation firm marketed to the elite . . . to spy on the elite. Dubbed The Imposters, Ltd., their anonymous group soon becomes the go-to for the crème of society when they want answers delivered surreptitiously. But the many secrets Marigold learns about her peers pale in comparison to her shock when she and her brother are hired to investigate her best friend's father as a potential traitor.
Sir Merritt Livingstone has spent a decade serving the monarch in the most elite guard, but when pneumonia lands him behind a desk in the War Office Intelligence Division just as they're creating a new secret intelligence branch, he's intent on showing his worth. He suspects a man of leaking information to Germany as tensions mount between the two countries, but needs someone to help him prove it, so he turns to The Imposters, Ltd. No one knows who they are, but their results are beyond compare.
Lady Marigold is determined to discover the truth for her friend's sake, and she's more determined still to keep her heart from getting involved with this enigmatic new client . . . who can't possibly be as noble as he seems.
Romance Historical | Christian [Bethany House Publishers, On Sale: August 22, 2023, Paperback / e-Book, ISBN: 9780764240928 / eISBN: 9781493442126]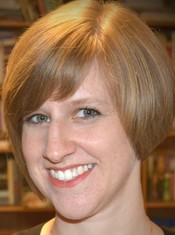 Roseanna M. White is a bestselling, Christy Award nominated author who has long claimed that words are the air she breathes. When not writing fiction, she's homeschooling her two kids, editing, designing book covers, and pretending her house will clean itself. Roseanna is the author of a slew of historical novels that span several continents and thousands of years. Spies and war and mayhem always seem to find their way into her books…to offset her real life, which is blessedly ordinary.
No comments posted.