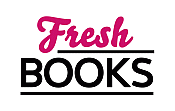 Best reads in December
Reviews
1 - 20 of 24 ( prev | next )
Booked on a Feeling
by Jayci Lee
"A sweet treat"
Posted August 26, 2022


I loved the first two books in the A Sweet Mess series, and BOOKED ON A FEELING was a wonderful follow-up. Lizzie is an attorney with a large Los Angeles firm, on the rise to a partnership. But she's feeling Read more...



The Family You Make
by Jill Shalvis
"Absolutely delightful!"
Posted January 27, 2022


I'm a little reluctant to admit that THE FAMILY YOU MAKE is the first book I've read by Jill Shalvis, despite the fact that I've been following her on Facebook for Read more...



The Christmas Escape
by Sarah Morgan
"The perfect temporary escape from real life."
Posted December 21, 2021


THE CHRISTMAS ESCAPE was my first time reading a book by Sarah Morgan, though I see her name all the time. I love stories set during the Christmas holidays, and as much as I hate cold weather Read more...



Celebration at Christmas Cove
by Carrie Jansen
"Sweet, humorous and heartwarming."
Posted October 24, 2021


CELEBRATION AT CHRISTMAS COVE takes place on Sea Spray Island, a small New England community where Christmas takes over the town – and the name - of Quahog Cove during the month of December. Celeste is a writer for an elite travel magazine with the unwieldy name of Peregrinate. Halfway Read more...



A Little Christmas Spirit
by Sheila Roberts
"A charming and heartwarming Christmas-themed story!"
Posted September 30, 2021


I've read a lot of Christmas-themed stories lately, and I'd wanted to read more from Sheila Roberts after loving an earlier book of hers, so I was excited to dive into A LITTLE CHRISTMAS SPIRIT.
Read more...
The Soldier's Unexpected Family
by Tanya Agler
"Heartwarming small town romance"
Posted September 24, 2021


I love an opposites-attract romance, and THE SOLDIER'S UNEXPECTED FAMILY by Tanya Agler fits that perfectly. Natalie is a kindergarten teacher and a bit of a free spirit, spontaneous and impulsive, living in the Read more...



Paws and Prejudice
by Alanna Martin
"Delightful story with humor, heart, and dogs!"
Posted June 23, 2021


After loving HEART ON A LEASH, I was eager to read PAWS AND Read more...



Called into Action
by Paris Wynters
"Search and rescue and love"
Posted June 10, 2021


CALLED INTO ACTION by Paris Wynters opens just after Penelope, fresh off a breakup that still stings, arrives in Maple Falls, Vermont, where she is scheduled to undergo a Search and Rescue K-9 Air Scent Read more...



Healing Her Emergency Doc
by Caroline Anderson
"Enjoyable medical romance"
Posted June 6, 2021


I read a lot of Harlequins, but HEALING HER EMERGENCY DOC is the first one I've read from their Medical Romance line. I love it when I have to pause in my reading for a minute to look up a word I'm Read more...



Guarding Colton's Child
by Lara Lacombe
"A wonderful balance of romance and suspense"
Posted May 23, 2021


This is only my second time reading Lara Lacombe, and I loved the first book of hers I read (LETHAL LIES), so Read more...



Heart on a Leash
by Alanna Martin
"Wonderful debut!"
Posted May 13, 2021


I try to avoid writing gushy, glowing, omg-this-book-is-so-fantastic reviews, but HEART ON A LEASH really is Read more...



Dean
by Donna Michaels
"Sweet and sexy addition to the HC Heroes Series..."
Posted April 29, 2021


DEAN is the sixth book in Donna Michaels's Read more...



Cooper
by Donna Michaels
"I really need to move to Harland County!"
Posted March 18, 2021


Book five in the HC Heroes series, COOPER, features a hero who was adopted. I'm always a little leery going into a book with an adoption Read more...



Gabe
by Donna Michaels
"The best HC Hero so far!"
Posted March 18, 2021


GABE is the fourth book in Ms. Michael's Read more...



Dex
by Donna Michaels
"Great entry in the HC Heroes series!"
Posted February 24, 2021


DEX is the third book in the HC Heroes series, and I think it may be my favorite so far! Dex is one of the former Delta Force members who are Read more...



Carter
by Donna Michaels
"Romance with a dash of intrigue"
Posted February 24, 2021


CARTER is the second book in DonnaRead more...



Paws for Love
by Mara Wells
"A lovely tale of second chances at love and dogs, of course!"
Posted February 18, 2021


In PAWS FOR LOVE, we get the oldest Donovan brother's story. Knox is the definition of a wounded warrior, having been injured by an exploding IED and sent home by the Marines. He's helping his brothers Read more...



Tail for Two
by Mara Wells
"An engaging second-chance romance!"
Posted January 21, 2021


A delightful second book in the Fur Haven Dog Park series! In TAIL FOR TWO, we meet Carrie, an interior designer, her young son Oliver, and her very energetic pooch. Carrie Read more...



Cold Nose, Warm Heart
by Mara Wells
"Great start to the series you 'paws'otively fall in love with!"
Posted January 4, 2021


The dog on the cover and the title were what drew me to COLD NOSE, WARM HEART, and I was sucked in from the first few pages. I am a hard core dog lover, as in they are not pets, they are family members, and I'm always Read more...



Mac
by Donna Michaels
"I want to go to Harland County!"
Posted January 4, 2021


A man who was betrayed by the woman he loved, a betrayal that nearly killed him and his Delta Force team. A woman who escaped a controlling relationship and is determined to avoid alpha males. Throw them together and what do you get? You get MAC, a steamy romance Read more...



Robin Reynolds
My only regret in life is that I will never be able to read every book written before I die! I've loved reading for as long as I can remember, and come from a family of book lovers. I have a blog that I started for my own amusement (octoberwomanrobin.blogspot.com), and I love scrolling my Goodreads feed to see what others are reading. If only I could get paid to read all day!
Features & Posts
No posts found.
No comments posted.