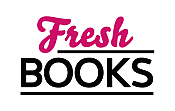 Giving thanks for reading in November
Reviews
Thick as Thieves
by Sandra Brown
"A riveting new novel by one of the best romantic suspense authors!"
Posted September 24, 2020


Does anyone write better heroes than Sandra Brown? I fall in love with them every time, and Ledge was no exception. In THICK AS THIEVES, the narrative goes Read more...



Country Strong
by Linda Lael Miller
"A second chance cowboy romance. . ."
Posted July 9, 2020


I've loved everything I've read by Linda Lael Miller, so I was excited to read COUNTRY STRONG. Unfortunately, it didn't quite meet my expectations. The premise was promising. Cord trains and rehabilitates horses with abusive backgrounds, and Read more...



It Started with a Secret
by Jill Mansell
"Enjoyable and Engaging"
Posted June 25, 2020


Robin Reynolds
My only regret in life is that I will never be able to read every book written before I die! I've loved reading for as long as I can remember, and come from a family of book lovers. I have a blog that I started for my own amusement (octoberwomanrobin.blogspot.com), and I love scrolling my Goodreads feed to see what others are reading. If only I could get paid to read all day!
Features & Posts
No posts found.
No comments posted.