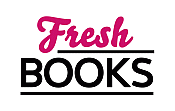 Spring for these books in March
"The Kind Worth Reading!"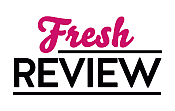 Reviewed by Robin Reynolds
Posted March 7, 2023

THE KIND WORTH KILLING was the first Peter Swanson book I read, and still my favorite of his, so I was excited to learn about this sequel. THE KIND WORTH SAVING definitely lived up to my expectations!
The chapters alternate between Henry Kimball, a former teacher and police officer turned private investigator, and Joan, a former student of Kimball's, who hires him to follow her husband, Richard, and confirm that he is having an affair with a coworker, Pam. Kimball's chapters are told in first person POV, as he begins surveillance of Richard's office, following Richard and Pam, and then getting to know Pam, which of course complicates things. Kimball is a great narrator; a bit self-deprecating and unflinching in his own self-examination. Meeting Joan again after all these years sets his mind wandering back to his teaching days, specifically the day he and his class, including Joan, were confronted by a school shooter who killed Joan's best friend and then himself. More recently Kimball has had a fall from grace, related to the events of the first book, and while he seems to be a pretty together person, underneath that I got the sense of a broken man, living day to day with no real drive or ambition left.
Meanwhile, Joan's chapters are told in third person, and start out set in the past, during the summer before that school shooting when she was spending two weeks at a summer resort with her parents. Joan's teenage story seemed to take precedence over the first part of the book, with more time devoted to it. Or perhaps it just felt that way because I found myself more interested and invested in Joan's story. She meets an older boy, Duane, who tries to force himself on her, and his cousin, Richard, who she becomes secret friends with. The almost symbiotic relationship that develops between Joan and Richard was fascinating and horrifying at the same time.
When the first murder takes place, readers are prepared for it, as Joan's chapters set it up for us. But when Kimball finds Richard's and Pam's bodies, I was shocked. And then I chided myself for being shocked, because this is Peter Swanson, after all. His middle name should be "Plot Twist"! And then suddenly I turn the page and the next chapter belongs to Richard with another plot twist I did not see coming.
Eventually, Lily's voice chimes in, as Kimball reaches out to her as a sounding board for the events going on in his life. With Richard's and Pam's deaths, ruled murder/suicide, Joan is no longer in need of Kimball's services, but Kimball doesn't feel things are settled, and he begins to suspect that Joan was somehow involved and begins investigating her, which puts his own life in danger.
Along with all the action and suspense, we get wonderful character studies of each of the main participants. The author's writing flows, with a good mix of description and dialogue, keeping the reader engaged and eagerly turning the pages. There are often hints of what to expect, and yet I found myself more often having no idea what was going to happen next, especially regarding Lily's involvement.
While there are references to Kimball's and Lily's shared past and the events of the first book, I believe THE KIND WORTH SAVING could still easily be read as a standalone. But I would urge readers to begin with THE KIND WORTH KILLING, and then dive into this one. It's been so long since I read the first book I almost wished I had reread it before starting this one.
SUMMARY
In this spectacularly devious novel by New York Times bestselling author Peter Swanson—featuring the smart and complex Lily Kintner from his acclaimed novel, The Kind Worth Killing—a private eye starts to follow a possibly adulterous husband, but little does he know that the twisted trail will lead back to the woman who hired him.

There was always something slightly dangerous about Joan. So, when she turns up at private investigator Henry Kimball's office asking him to investigate her husband, he can't help feeling ill at ease. Just the sight of her stirs up a chilling memory: he knew Joan in his previous life as a high school English teacher, when he was at the center of a tragedy.
Now Joan needs his help in proving that her husband is cheating. But what should be a simple case of infidelity becomes much more complicated when Kimball finds two bodies in an uninhabited suburban home with a "for sale" sign out front. Suddenly it feels like the past is repeating itself, and Henry must go back to one of the worst days of his life to uncover the truth.
Is it possible that Joan knows something about that day, something she's hidden all these years? Could there still be a killer out there, someone who believes they have gotten away with murder? Henry is determined to find out, but as he steps closer to the truth, a murderer is getting closer to him, and in this hair-raising game of cat and mouse only one of them will survive.
---
What do you think about this review?
Comments
No comments posted.

Registered users may leave comments.
Log in or register now!