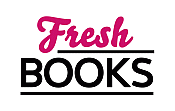 Spring for these books in March
"A wildly wonderful western romance!"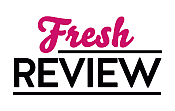 Reviewed by Robin Reynolds
Posted March 7, 2023

My favorite historical romances are those set during the frontier/wild west time period. This can cover a lot of years, but the cover image for WYOMING WILD immediately gave me that vibe. I'd not heard of the book or the author, Sarah M. Eden, before, and I'm very glad I read this because I loved it.
I was completely entranced from early on in the narrative, where we meet Liesl Hodges as she prepares to deliver lunch to her father and his cronies at the jail. Her personality shines through the pages right away, as she banters with her mother just before leaving their home to walk to the jail. Before we actually meet Sheriff Hodges, we are given hints of the kind of man he is, which is a truly vile, evil man. While setting out the lunch for the men, Liesl hears them discussing a potential plan to murder a US Marshall in order to keep him from testifying at another man's trial. Horrified, Liesl manages to sneak off a telegram to the Marshall to warn him, requesting he not telegraph back for the safety of the "informant."
When Marshall Hawking receives that telegram, he quickly goes into action. Though he honors the request not to telegraph back, it doesn't take long for him and his deputies to narrow down where the telegram was likely sent from. Wanting to learn more, he and one of his deputies, Paisley, go undercover, buying a house in the town of Sand Creek and posing as brother and sister.
Despite the subject matter – a murder plot, and a crooked, tyrannical sheriff – WYOMING WILD is just delightful. Liesl and Hawk are wonderful and engaging characters. Liesl, along with her mother and everyone else in their town, is afraid of her father, but she does everything in her power to surreptitiously protect the townspeople, such as warning them when her father and his buddies are about to pay them a visit to collect (illegal) taxes. When she learns of the new arrivals, known to the town as John and Mary Butler, her first thought is to hope they've not actually bought or paid for their house yet and to convince them that Sand Creek is not a safe place to live. Of course, Hawk doesn't pay much heed to her warnings to be careful and not shake things up. He does play himself down, acting the part of a mild-mannered farmer and trying not to look too authoritative around Liesl and the other townspeople. He is undercover, after all.
I enjoyed Sarah M. Eden's writing voice, with lots of dialogue that flowed across the pages, and plenty of action and suspense thrown in. Liesl and Hawk are drawn to each other off the bat, though Hawk doesn't seem to recognize that. He reminds Paisley more than once that he has a heart of stone and is all business, but he's more than happy to be in Liesl's company whenever he's able as she, of course, is a fount of information about the town and its sheriff. Especially considering she is the sheriff's daughter. Once he realizes that Sheriff Hodges is as crooked as they come, Hawk's mission in Sand Creek becomes twofold – not only to learn more about and thwart the plot to assassinate him but also to find a way to rid his territory of this outlaw lawman. Hawk may be a rugged tough old coot, but he's passionate about his job, which defines him and protecting the people under his jurisdiction.
Watching Hawk and Liesl become friends and get closer was lovely, and I eagerly anticipated their interactions. They were both well written, as were the other characters, though we don't get to know anyone else nearly as well. I loved meeting Paisley's husband, who seems to be even tougher and grouchier than Hawk, traits I always admire in a fictional man. I definitely want to go back and read the first two books in this series and get their story.
Hawk is also a contradiction. The man Liesl comes to know, John Butler, is quite a contrast from John Hawking, who she later comes to know, and she struggles to reconcile them into one person, at least at first. Hawk also struggles with that, cursing himself for letting his persona of John Butler, and his growing feelings for Liesl, throw him off his game and believing that Liesl could never love the real John. While the murder conspiracy and the growing danger surrounding both Hawk and Liesl drive the plot, the internal struggle Hawk goes through became the heart of the story. It would all come down to him as to whether or not he and Liesl could have a life together or whether he would sabotage their relationship.
WYOMING WILD is a fast-paced adventure, with intrigue and romance, supplemented with some lighthearted fun and pulse-pounding action, wrapped up in a heartwarming resolution.
SUMMARY
"Page-turning historical romance. Packed with memorable, complex characters, this thoroughly satisfying, G-rated romance will have readers on the edge of their seats."
—Publishers Weekly, starred review


Hearts collide when a sheriff's daughter asks a hardened US Marshal to join her fight for justice and rid a small town of her corrupt father.

Wyoming Territory, 1876

US Marshal John "Hawk" Hawking is one of the most respected lawmen in the West, so when a telegram arrives from the small town of Sand Creek warning him of a death threat against him, he immediately begins an investigation.

Posing as a farmer, Hawk heads to Sand Creek, a town ruled by a violent and corrupt sheriff. Only one person is trying to stop him—Liesl, the sheriff's own daughter. When she meets the self-assured and attractive new farmer, John, she hopes he might help her in the fight for justice.

John is completely unfazed by Sheriff Hodges's attempts at intimidation, and Liesl is quickly swept up by Hawk's courage and integrity. Just as quickly, Hawk finds himself falling for Liesl's strength and bravery, as well as her grace and beauty.

When Liesl discovers John's true identity, she feels betrayed. Despite her lingering distrust of him, Liesl agrees to work with him to enact a dangerous plan that will put the criminals away forever. Liesl must put her life, and her heart, in the hands of his lawman if she has any hope of saving her family and her town.
---
What do you think about this review?
Comments
No comments posted.

Registered users may leave comments.
Log in or register now!