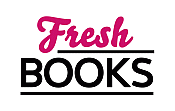 Summer reads begin in June!
"The perfect temporary escape from real life."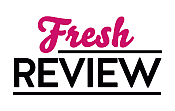 Reviewed by Robin Reynolds
Posted December 21, 2021

THE CHRISTMAS ESCAPE was my first time reading a book by Sarah Morgan, though I see her name all the time. I love stories set during the Christmas holidays, and as much as I hate cold weather and snow and ice, I love reading stories set in cold climates, so THE CHRISTMAS ESCAPE, a story about characters spending Christmas in Lapland, certainly appealed to me.
Christy and Alix have been best friends since childhood. I envy characters (and actual people I know) who are still close to a childhood friend. I barely remember any of mine! The only kink in their friendship is an incident the night before Christy's wedding to Seb, when Alix caused a scene and told Christy she was making a mistake. They've put the incident behind them and their friendship survived, but five years later they aren't quite as close as they used to be. They still spend every Christmas together, and this year they are all going to Lapland, along with Christy and Seb's adorable daughter, Holly, to visit Christy's aunt Robyn.
The chapters alternate between the three women, though more with Christy and Alix than Robyn. I was enjoying Christy's story, sympathizing with her frustration over the reality of her dream cottage, which seems to be falling apart around them, and village life, which hasn't quite lived up to her expectations. When she begins to suspect that Seb might be having an affair, and then he says he has a meeting he can't miss and will follow them to Lapland at a later date, Christy calls Alix and asks her to travel to Lapland as planned with Holly, so she can stay home with Seb. Alix agrees, reluctantly, as she worries about being able to look after Holly. I was diagnosed as being hyperactive as a child, and I felt that could possibly apply to Holly. There were lots of jokes and talking about keeping her alive and watching her being more than a two-person job. I did wonder a little about Holly and how precocious she seemed. She's four years old, and thinking about my granddaughter, who is three and a half, I felt like Holly acted older than four. But maybe there are lots of four-year-olds who talk and act like her. It bugged me at first, but not as much once I got more and more caught up in the story.
As much as I was enjoying Christy's story, when it was Alix's turn, I liked hers even more. I liked both Christy and Alix, wasn't sure at that point about Seb, and then along came Zac. Seb's best friend, who had ended up dragging Alix out of the room to shut her up during that incident before the wedding. Who, Christy announces, will be accompanying Alix and Holly to Lapland, much to Alix's horror. Because Alix has a very strong aversion to Zac, and has avoided him since the wedding. She may claim to hate him, but I loved him from the get-go. Some of the interactions between Alix and Zac made me laugh out loud. Alix was often very prickly with him, and I loved how patient he was with her, never letting her attitude get to him.
The descriptions of the snow, the trees, the Northern Lights... Everything about Lapland was wonderful. I could practically feel the cold air. We don't get to know Robyn and her husband quite as well as we do the other two couples, but they were all well written. My heart ached for Christy as she struggled to reconnect with Seb, and their emotional journey felt very real. But Alix and Zac's story was much more engaging for me, what with the obvious physical attraction and Alix's denial and bickering. If I had to choose which couple I loved more it would be them. In fact, the only thing that could've made this book better would be to have some of those alternating chapters be from Zac's point of view.
I went into this book expecting a lighthearted Christmas story and got so much more. There were lots of light moments, plenty of amusing scenes, and bantering dialogue, but THE CHRISTMAS ESCAPE is also an emotional story at times, about the importance of friends and family, and being open and honest with the ones you love.
SUMMARY
This Christmas, be whisked away by USA Today bestselling author Sarah Morgan in this uplifting novel of friendship, the festive season, and risking everything for the biggest gift of all...

It was supposed to be Christy Sullivan's perfect Christmas getaway—a trip to Lapland with her family and best friend, Alix. But facing a make-or-break marriage crisis, Christy desperately needs time alone with her husband. Her solution? Alix can take Christy's little daughter to Lapland, and they will reunite there for Christmas Day. It's a big ask, but what else are friends for?

There's nothing Alix won't do for Christy. But Christy's request to save Christmas is giving Alix sleepless nights. She knows something is wrong, but for the first time ever, Christy isn't talking. And even the Arctic temperatures in Lapland aren't enough to dampen the seriously inconvenient sizzle Alix is developing for Zac, a fellow guest and nemesis from her past.

As secrets unravel and unexpected romance shines under the northern lights, can Christy and Alix's Christmas escape give them the courage to fight for the relationships they really want, and save the precious gift of each other's friendship?
---
What do you think about this review?
Comments
No comments posted.

Registered users may leave comments.
Log in or register now!