"Absolutely delightful!"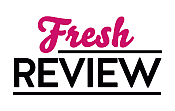 Reviewed by Robin Reynolds
Posted January 27, 2022

I'm a little reluctant to admit that THE FAMILY YOU MAKE is the first book I've read by Jill Shalvis, despite the fact that I've been following her on Facebook for ages. I love her posts and her humor, so I knew I would like her books, and I was right.
Jane's backstory is heartbreaking, having been passed around among her relatives as a child, none of whom wanted to keep her permanently. Now as an adult, she keeps herself closed off from other people, never getting too close to anyone, never staying in one place long enough to put down roots. A nurse, she's in Sunrise Cove as a contract worker, putting in shifts at various clinics in the area. After a long shift at a clinic at a ski resort, she climbs into a gondola for the ride down the mountain. Levi had just come up the mountain in that gondola, hoping to do some skiing, but in the face of the bad weather that has swooped in, he's going right back down. And just like that, the story sucked me in fast and furious as Jane and Levi have a death-defying gondola ride. Even in the midst of the terror they experienced, their bantering conversation amused me.
Obviously they survive, and fortunately for readers, their lives are now bound together, at least temporarily. During that fateful gondola ride, Levi called his mother, thinking it may be for the last time, and let her think Jane was his girlfriend, which thrilled his mother. Like Jane, Levi has some baggage and hasn't had a steady girl since his fiance died several years ago. Now Jane reluctantly agrees to go along with the story and be his date and pretend girlfriend at his parents' anniversary dinner.
I loved Levi. I loved Jane also, but I'm always more partial to the hero in a well-written and well-characterized romance (yeah, I'll admit I live vicariously through books!). Levi was such a good guy, and his interactions with his young niece were adorable. He's very patient with Jane and her issues, providing a steadfast rock for her to lean on, whether she wants said rock or not.
There's a secondary storyline with Jane's roommate, Charlotte, and the hunky neighbor, Mateo (the only one in the group who does not have baggage/issues to work through), and I loved him just as much as Levi. The two guys are a lot alike--Mateo is endlessly patient with Charlotte and her issues while providing steadfast support, but they are both also unique. I love a good character study, and Ms. Shalvis did a wonderful job with all of the characters, including Levi's wacky, snooping family.
Going back to that gondola ride, Ms. Shalvis did a wonderful job conveying the terror and uncertainty Jane and Levi faced, as they were stuck, hanging thousands of feet off the ground, unmoving except for the wind buffeting them and tossing them around. It was quite a thrill ride that had me on the edge of my seat for several pages. I've never gone skiing (and I probably wouldn't get on a gondola now for anything!), and I hate snow and ice, but I do love reading about snow and ice and people being challenged by winter weather. I was not expecting such an adventure when I opened this book, but it was very welcome.
All in all, I was quite delighted with THE FAMILY YOU MAKE. Romance, adventure, quirky but realistic characters, plus a cat! I can't find a single negative thing to say about this book, I truly adored it.
SUMMARY
Beloved New York Times bestselling author Jill Shalvis begins a new series—Sunrise Cove—set near beautiful Lake Tahoe, with a heartwarming story of found family and love.
During the snowstorm of the century Levi Cutler is stranded on a ski lift with a beautiful stranger named Jane. After strong winds hurl the gondola in front of them into the ground, Levi calls his parents to prepare them for the worst…but can't bring himself to say goodbye. Instead, wanting to fulfill his mother's lifelong wish, he impulsively tells her he's happily settled and Jane is his girlfriend—right before his phone dies.
But Levi and Jane do not.
Now Levi's family is desperate to meet "The One." Though Jane agrees to be his pretend girlfriend for just one dinner, she's nervous. After a traumatic childhood, Jane isn't sure she knows how to be around a tight-knit family that cherishes one another. She's terrified, and a little jealous. But an unexpected series of events and a host of new friends soon show Jane that perhaps this is the life she was always meant to have.
As Jane and Levi spend more time together, pretend feelings quickly turn into real ones. Now all Jane has to do is admit to herself she can't live without the man she's fallen in love with and the family she has always dreamed of.
---
What do you think about this review?
Comments
No comments posted.

Registered users may leave comments.
Log in or register now!