"Heartwarming small town romance"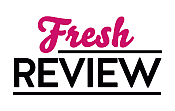 Reviewed by Robin Reynolds
Posted September 24, 2021

Romance Contemporary | Small Town
I love an opposites-attract romance, and THE SOLDIER'S UNEXPECTED FAMILY by Tanya Agler fits that perfectly. Natalie is a kindergarten teacher and a bit of a free spirit, spontaneous and impulsive, living in the moment and able to find joy in just about any situation. Her best friend passed away three months ago and had named Natalie as co-guardian of her young son, who Natalie adores. She's determined to nurture Danny and provide him with a stable loving home in Hollydale, where Shelby wanted her son to grow up.
Enter Aidan, Shelby's brother, who is also co-guardian. He arrives in Hollydale on temporary leave from the military, intent on wrapping up Shelby's estate and taking Danny home with him. Aidan is a planner, always thinking ahead, watching the clock, and rigidly following a schedule. He's determined to do right by his nephew, and make up for not being around more during his short life.
Aidan and Natalie's first meeting is amusing with their mutual misunderstandings, though a bit improbable, dragging the misunderstandings out a little too long. Once that's cleared up, they both seemed a little astonished that the other party was not willing to relinquish guardianship of Danny, which set the stage for their future interactions. Well, more so for Natalie's, as she's now determined to convince Aidan how wonderful Hollydale is and how important it is for Danny to remain there.
I really liked both Natalie and Aidan. Natalie seemed like a person who would be a fun friend to have, and her dedication to Danny and fulfilling her promise to Shelby to take care of Danny were heartwarming. While Natalie doesn't really change throughout the story, we do see character growth in Aidan. Aidan was a fish out of water in the beginning, and I loved watching him slowly relax and go from bemusement at the townspeople's easy and warm acceptance of him, to becoming immersed in the town's 4th of July festivities.
This is my first time reading Tanya Agler, and I enjoyed her easy style and realistic dialogue. Danny wasn't too cutesy and was written age-appropriately, which I always appreciate with younger characters. The slow buildup of romantic tension between his two guardians became almost palpable. My heart broke for all three of them as they all grieved for Shelby in their own ways, especially for Aidan who also had guilt and regrets for not being around more due to his military life. He and Natalie were both well written, as are pretty much all of the secondary characters. I live in a small town, but it's off a highway with one main road running through town, not a community the way Hollydale is. When I read stories like this, set in small towns, it makes me wish my town were similar, and I wonder if these charming and quaint types of small towns actually exist.
I expected the book to have a happy ending - it is a Harlequin after all. But as I approached the end of the book, I began to feel a little worried about how it would turn out. I didn't see how, following the separate paths Natalie and Aidan seemed to be trodding, that happy ending could possibly come about, at least not for everyone. But the author wrapped it all up very satisfactorily.
THE SOLDIER'S UNEXPECTED FAMILY is a sweet and endearing story, with a lot of light, fun moments while also exploring a heavy subject – a child's grief over losing his mother. From the Harlequin Heartwarming line, the book lives up to that expectation.
SUMMARY
He had a plan…
She changed it all!

Major Aidan Murphy arrives in the charming small town of Hollydale to take full guardianship of his six-year-old nephew. Only there's a slight problem—his vivacious, fiery co-guardian. School teacher Natalie Harrison has no intention of letting Aidan take her best friend's heartbroken little boy away. Now Aidan must convince Natalie that blood is stronger than love…even if his heart tells him otherwise.
Excerpt
Hollydale surprised people that way.
"I'll support anyone who's here to help." She twisted the small disc of St. Michael on her gold necklace. "When the nails came off this wooden frame today, I came this close to landing on my rear end in front of Danny. Now that you're here, I won't have that problem anymore."
The man's demeanor didn't change, his back still straight as an ironing board. "I didn't realize you considered this situation a problem. Good to know."
"The truck chassis is over here, and you can see the state of the platform." Natalie wiggled her fingers, and he followed alongside her. "Your arrival changes everything. Between you and me, however, I was on the verge of having to call in every favor folks have ever owed me, and for what? I dug a hole that's simply too deep. The nails are literally coming out at the seams. I didn't sign up for anything like this, but what's done is done."
"That's rather harsh." His low voice was deep and sleek.
"Not at all. I signed up under a whole different set of expectations." She halted a couple of feet from the truck and attached trailer. "Oh well, before I know it, this chapter will be done and I'll hand everything off. Life will then be all rainbows again. You have to look for the silver lining, you know."
The man walked around the truck and chassis, and Natalie kept her gaze focused on him. The man's piercing gray gaze seemed to be measuring up the situation, the wheels in his head turning, she imagined. He picked up a plank from the platform and examined it from all angles. "Just like that? No second thoughts, no regrets?"
About a parade float? She could use garland or premade decorations. However, creating puffy tissue paper flowers with Danny would give them something to do together. No way would she stay up nights second-guessing her decision to dream big. "When this is finished, I'll be able to live with myself just fine." Better than fine if Danny's laughter is back. "I'll have my summer ahead of me, free and unencumbered of the commitment. Late mornings, friends, good times ahead."
"You have some serious issues." He turned to her. Concern in his features mirrored something she'd recently seen, but she couldn't put her finger on what."
She'd seen those gray eyes somewhere before, but where?
He pointed to the nails sticking out of the end of the board. "Do you want my opinion about what went wrong?"
"Even silver linings need the right glue. You don't use finishing nails to hold support beams together." She picked up a board and tapped the nail. "When I drove the truck out of the shed for better lighting and more work space this morning, I must have jarred the frame enough for the boards to fall apart."
"Looks that way. Glad no one was hurt." As he spoke, he rolled down his shirtsleeves, unusual in this warm weather. Something running along his left forearm caught her eye, but he folded his arms before she could see whether the mark was part of a tattoo or something else.
"Don't I know it? When something harmful comes along, you have to move forward. I'm just the facilitator, so to speak, but I'll be counting on you in the future. I'm sure your energy and experience will yield dividends in the upcoming years." She tried to smile, but the man stared at her, his brow furrowing deeper with each passing second. Once again, a rush of familiarity flooded her, but she couldn't pinpoint why it seemed like she should know him.
"I had every impression you'd put up more of a fight."
"Why would I argue with you? You'll make life so much easier around here. By the way, I didn't catch your name. Mister...?"
Out of the blue, Danny rushed toward her, Diane on his heels. Whatever was wrong with Danny must be serious. "Excuse me a minute." Her cowboy boots smacked the pavement as she hurried toward the pair. "Mom! What's happening? Danny, are you okay? Did you fall down?"
Danny rushed past her, and she twirled around. The stranger stood a couple of feet away, awe and wonder lightening his hard face. Crouching down, he opened his arms wide for the sopping-wet missile heading his way. Danny flew into his chest, and the man absorbed the impact without falling down. Instead, he cradled Danny's head and held him tight.
Out of breath and wringing the wet towel, Diane reached Natalie and touched her arm. "He started running before I could find out anything."
No wonder the man's gray eyes looked so familiar. Natalie saw the same shape and seriousness in Danny's brown ones every morning across her breakfast table when Danny slurped down his favorite cereal and drank his orange juice. Danny's uncle, Major Aidan Murphy, had arrived in Hollydale six months ahead of schedule.
---
What do you think about this review?
Comments
No comments posted.

Registered users may leave comments.
Log in or register now!