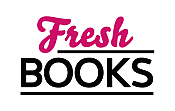 Pick up great June books for summer reading
"Wonderful debut!"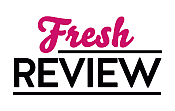 Reviewed by Robin Reynolds
Posted May 13, 2021

I try to avoid writing gushy, glowing, omg-this-book-is-so-fantastic reviews, but HEART ON A LEASH really is fantastic! I loved this book so much! In fact, I stayed up way too late one night reading and paid for it with bleary eyes and a headache the next morning. I like a romance that starts with some conflict between the hero and heroine, and this book had a LOT of conflict. But it wasn't between the two main characters, it was between their extended families. The Lipins and the Porters have a generational long-standing feud going on that would make the Hatfields and the McCoys proud. Ok, so that's probably not really accurate, since the Lipins and the Porters aren't killing each other, but it's still a dead serious way of life that all family members are expected to participate in.
Taylor Lipin fled Alaska and the family inn to get away from the feud, which she thinks is ridiculous, but she's just lost her job, and her mom has taken off, leaving her sister Lydia to run the inn alone. Taylor reluctantly agrees to go home and help out for a couple of weeks. Josh's mother also fled Alaska and the feud, so it's never been a part of his life, other than the stories she's told him. But he wanted to be near his family, especially his cousins, and is now living in Helen and working at the local hospital.
I was captivated by this rom-com of a story from practically the first page. When Taylor and Josh meet, they have no idea the other comes from the enemy's camp. They both agree that they'll just have a short fling, until it's time for Taylor to go back to California. When they do learn each other's lineage, they agree to meet in secret, stealthily, so their families don't find out. There's lots of teasing banter between them, as well as with other characters. Plus the dogs! Josh has three huskies and meets up regularly for walks with his cousin Kelsey, who also has three huskies. I loved Josh's relationship with his dogs, who were foisted on him by Kelsey when he first moved to Helen. The book probably would've still been wonderful without the huskies, but dogs make everything a little better.
Once their relationship is outed, their respective families set out to break them up. This is a romance, so I expected there would be a happy ending, but as the sabotage escalated I actually got worried and felt a bit helpless, dreading what might happen next. I became seriously invested in Josh and Taylor's relationship.
Part of what drew me to the book, besides the gorgeous dogs on the cover, was the fact that the setting is Alaska. The descriptions of the tourist town of Helen were well written. It had a small-town feel to it but without any of the typical small-town cliches that are often present. The characterization was also well done, with secondary characters – especially Josh's cousin, Kelsey, and Taylor's sister, Lydia – fleshed out. My feelings for Kelsey went back and forth throughout the book. I started out liking her, but then being annoyed by her, and sometimes downright mad at her. The next book in the series is her story, and even though she was not always a very nice person, I suspect Alanna Martin will make me love her. I hope the author will give Lydia her own story as well.
I believe this is the author's debut novel, and I'd say she is off to a great start. Heartwarming humor and romance, some seriously crazy family dynamics, not to mention that feud dividing the town. I'll be honest, I expected the feud to be a bit outrageous and was prepared to suspend belief over the anticipated antics, but the characters and the story were so well written that it didn't actually feel unrealistic at all. HEART ON A LEASH by Alanna Martin is full of heart, and I loved every bit of it.
SUMMARY
Young pups teach frozen hearts new tricks when a pack of rescue huskies inspire love and romance in a coastal Alaskan town fractured by feuding families.

Taylor Lipin has made it her life's mission to leave her hometown and its ridiculous, century-old feud with the Porters behind. But when her sister needs help running the family inn, Taylor agrees to return to Helen, Alaska on a temporary, definitely not longer than two weeks, basis. Or so she thinks, until she's quite literally swept off her feet and into enemy territory by three happy huskies and their drool-worthy owner, Dr. Josh Krane.

Though Josh didn't grow up in Helen with the rest of his Porter cousins, he's heard the stories: Porters rescue huskies. The Lipins are cat people. Keep to your pack. But Taylor is too tempting to give up--plus, his dogs love her.

As Taylor and Josh grow closer, tensions in the town escalate and the need for secrecy starts taking a toll. Soon they'll need to decide whether their newfound love is just a summer fling or if they've found their forever home.
---
What do you think about this review?
Comments
No comments posted.

Registered users may leave comments.
Log in or register now!