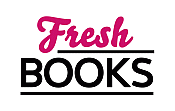 Summer reads begin in June!
"A wonderful balance of romance and suspense"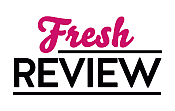 Reviewed by Robin Reynolds
Posted May 23, 2021

This is only my second time reading Lara Lacombe, and I loved the first book of hers I read (LETHAL LIES), so I was excited to get GUARDING COLTON'S CHILD. This book is the fifth in a multi-author series. It can be read as a standalone, although there is a plotline about the police search for both a serial killer and a former forensic scientist who had corrupted evidence that I suspect runs throughout the series. There isn't much background given regarding either of these men, and neither one is caught by the book's end. Regardless, not knowing exactly what happened in the previous books didn't bother me too much.
I can't even imagine the horror of having your child kidnapped, so it was easy to immediately feel very sympathetic to Desiree. Her toddler had already been kidnapped once, four months prior, and then a week ago a woman had attempted to take him from a playground. One night Desiree wakes from a nightmare about the kidnapping and hears Danny calling for her. He's burning up with a fever, so she rushes him to the hospital, where Dr. Stavros Makris treats him, and then foils yet another kidnapping attempt.
Desiree comes from a family of law enforcement officers (and she herself works part time as a sketch artist). When she is being released from the hospital, her brother wants to send a couple of officers to keep watch over her home. But then Stavros impulsively offers to let Desiree and Danny stay with him as he is off work for the next week, and after a little thought, Desiree accepts. Realistic? Maybe not, but who reads romance for realistic?
Ms. Lacombe writes some wonderful characters, and the dialogue flows naturally. She doesn't rely on info-dumping or over-narrating, letting her characters, both Desiree and Stavros, and many supporting characters, talk and argue amongst themselves, so we get much of our information directly from them. I enjoyed watching Desiree learn to trust Stavros, and seeing Stavros start to move past his grief over his daughter and open his heart to Desiree and her son. GUARDING COLTON'S CHILD gave Desiree and Stavros an unexpected second chance at love and family, and I enjoyed taking this journey with them.
SUMMARY
To keep her family safe

He'll risk everything, even his heart…

After losing his family, Dr. Stavros Makris could never imagine trusting again. So when Desiree Colton rushes her toddler, Danny, to the ER, Stavros must keep things professional with mother and son. But then a kidnapper targets Danny, and Stavros lets down his guard, forging an unbreakable bond with Desiree. As sparks fly between them, they work against the clock to protect the little boy from a criminal closing in…

From Harlequin Romantic Suspense: Danger. Passion. Drama.


---
What do you think about this review?
Comments
No comments posted.

Registered users may leave comments.
Log in or register now!