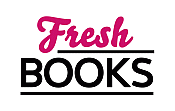 Summer Sizzling Reads in July!
"Enjoyable medical romance"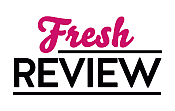 Reviewed by Robin Reynolds
Posted June 6, 2021

Romance | Romance Contemporary
I read a lot of Harlequins, but HEALING HER EMERGENCY DOC is the first one I've read from their Medical Romance line. I love it when I have to pause in my reading for a minute to look up a word I'm not familiar with, and there were three or four medical words/terms (for instance, "locum") that I had to look up. Possibly they would be familiar to someone who lives in England, where the book is set, and maybe to Americans who read a lot of medical romances, but I appreciated that those words/terms weren't spelled out or explained, as if it was assumed the reader would know what they meant.
Laura and Tom haven't seen each other in seven years, and their first meeting was quite an awkward surprise for both of them, when they realize they've applied for the same position in Yoxburgh Park Hospital's ER. Laura had left her previous position in London to move to Yoxburgh Park to live with her grandfather and help care for him after a stroke, holding temporary positions at the hospital in order to have a more flexible schedule. Her grandfather has since passed away, and she's ready to go back to work full time. She was confident of her chances at landing the senior Specialty Registrar position, considering she has been working at the hospital and was encouraged to apply for the position by her boss, but as soon as she realizes Tom is up for the same job, she knows it will go to him as he has a steadier work history and more experience.
Everything I read lately seems to feature a dog, and this book was no exception. Millie, a golden retriever, was one of my favorite characters, and the author wrote her so wonderfully, I could easily picture her in every scene she appeared in. Millie was Laura's grandfather's guide dog when he lost his sight, and in one scene when she and Laura are on a walk she steps in front of Laura to prevent her from walking into the path of a car shooting out of a driveway.
I loved watching Laura and Tom get to know each other again, and begin to learn more about each other and see each other in a new light. As the book started, it seemed to be fairly standard category romance fare (not that there's anything wrong with that), but as Tom and Laura's relationship developed I quickly became emotionally invested in their story. Laura is strong and resilient, used to looking out for herself. She remembers Tom as a ladies man and is unaware that he is privately facing a medical crisis, and when he gets a diagnosis, he begins to push Laura away, not wanting her to be saddled with his prognosis. Cue a lot of angst, on both their parts, which I'm a fan of when done well, and the author did it very well. I sympathized with both of them, and where each was coming from, while still wanting to shake Tom at times and tell him to trust Laura.
HEALING HER EMERGENCY DOC is a quick-paced, engaging and emotionally satisfying story, and as soon as I finished it I felt the need to run out and buy some more of Ms. Anderson's medical romances!
SUMMARY
His runaway date is back…
…for good?
When Laura and Tom find themselves competing for a job in Yoxburgh Park Hospital's ER, it's, well, awkward! Last time they met, Laura ran…before they could become more than friends. But with just one job on offer, what's the harm in giving in to temptation? They'll hardly be working together. Right? Wrong! And when Tom gets a life-changing diagnosis, can Laura convince Tom that she's ready to be by his side—always?



---
What do you think about this review?
Comments
No comments posted.

Registered users may leave comments.
Log in or register now!