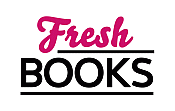 Summer reads begin in June!
"Delightful story with humor, heart, and dogs!"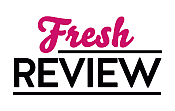 Reviewed by Robin Reynolds
Posted June 23, 2021

Romance Contemporary | Romance
After loving HEART ON A LEASH, I was eager to read PAWS AND PREJUDICE. Kelsey Porter was a supporting character in the first book, and I had mixed feelings about her. I liked her, then I was annoyed by her, then I was mad at her...she was not a particularly nice person. Which made me really look forward to her story. And once I got to know the real Kelsey, I loved her. She got burned by her ex, and now she doesn't do relationships. Her dogs are her life, and if someone doesn't like her dogs, they aren't worth her time. I found her very relatable!
She doesn't like Ian before she even officially meets him. While at the park with her cousin Josh one day, he waves to Ian and tells Kelsey who he is. Kelsey gets miffed that Ian didn't want to come over to them and pet her dogs. And she gets really miffed when her father volunteers her services to Ian, arranging for Kelsey to write a newspaper article on the brewery Ian and his partner Micah are opening, and to write content for the brewery's website. As far as Kelsey's family and friends know, she's a journalist, which is a cover for her real job. I won't reveal what the real job is, but it made me love her more.
I loved her first actual meeting with Ian. He also has a secret that only Micah knows, and since it's mentioned in the synopsis, I'll tell you - he is afraid of dogs. Kelsey has three huskies, who go practically everywhere with her. Ian's internal musings about her big scary dogs made me laugh. Kelsey spends a lot of time grumbling and being disgruntled about being forced to write content for Ian, and of course, she's attracted to him which just makes it worse.
Then there's that pesky feud that's been going on between Kelsey's family and the Lipin family, since long before she was born. Kelsey has always been her father's "warrior", loyal to the Porter name and hating all Lipins, but lately, she's gotten a little weary of it all. When Ian and Micah decided to open their brewery in the little town of Helen, they were unaware of the feud, but they learn soon enough that you can't be neutral. If the brewery makes a deal with a Porter owned business, they make enemies of the Lipins, and vice versa.
This book is fun. There's lots of banter between Kelsey and Ian, and between Ian and Micah. We meet Kelsey's father, who I very much disliked. And once Kelsey and Ian finally get together, there's plenty of steamy heat. But being in a relationship with Kelsey means being in a relationship with her dogs, and I enjoyed watching Ian slowly get used to them and stop worrying about their sharp teeth.
I have a thing for Alaska, and while I hate snow and ice, I love finding books set in a snowy and/or icy place. This series almost makes me want to actually visit Alaska someday. If only the town of Helen wasn't fictional! PAWS AND PREJUDICE is a delightful story, with humor and heart, and I'll be eagerly awaiting the next book in the series!
SUMMARY
It's up to a trio of adorable rescue huskies to make two lonely hearts in a coastal Alaskan town realize that true love is worth too much to turn tail and run.

Glaciers have nothing on Kelsey Porter when she decides to freeze someone out. After getting burned once, she's not about to let it happen again. And right now all that icy contempt is focused on one annoyingly attractive and entitled interloper: Ian Roth. Not only is he looking to take advantage of her quaint, coastal community, tainting the small-town charm of Helen, Alaska, but he has committed the one crime she can never forgive--he doesn't like her dogs.

Unlike what Kelsey believes, Ian loves Helen's charms as much as she does. That's partly why he's determined to open a brewery there, and he's not about to let anything or anyone stop his dream from coming true. But he didn't count on the beautiful, prickly woman getting under his skin. Or having to be within hand-biting proximity of her three huge huskies.

When Kelsey's family conscripts her into helping Ian get his brewery off the ground, she finds herself caught between a rock and a hard . . . muscular . . . man who has a fear of dogs. But the longer they work together, the more she can feel herself begin to thaw. Now she'll have to choose: let sleeping dogs lie to protect her heart, or mush head-on toward love.
---
What do you think about this review?
Comments
No comments posted.

Registered users may leave comments.
Log in or register now!