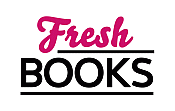 Summer Sizzling Reads in July!
"Search and rescue and love"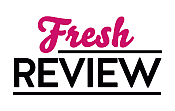 Reviewed by Robin Reynolds
Posted June 10, 2021

Romance Contemporary | Romance Suspense
CALLED INTO ACTION by Paris Wynters opens just after Penelope, fresh off a breakup that still stings, arrives in Maple Falls, Vermont, where she is scheduled to undergo a Search and Rescue K-9 Air Scent handler evaluation with her dog, Havoc. While stretching her legs and taking pictures for her Instagram account, Penelope accidentally sets off a chain of events that leads to Park Ranger Jay arresting her. I don't want to go into details so future readers can be taken by surprise the way I and Penelope were, so I'll just say it is hands down one of the best meet-cutes I've ever come across!
So now, Penelope is stuck in Maple Falls until her community service/restitution has been satisfied, under Jay's supervision. And while neither of them was happy about it, I sure was! Penelope thinks to herself that Jay is "surly, grumpy, cranky, crotchety, prickly, sulky, and moody." In other words, Jay ticked a lot of boxes for me. Jay and Penelope are constantly at odds with each other, even after they become friends and give in to the attraction between them.
The POV alternates with each chapter, which I really liked. Both characters have some baggage, but Jay's is much heavier, and his chapters are filled with more angst. He's been married before, which did not end well, and his grandfather has Parkinson's, which weighs on Jay's mind, as he constantly worries about him and how to take care of him as the disease progresses, without putting him in a nursing home or assisted living center. But most of his angst comes from losing his own dog, Kip, while on a search and rescue mission a couple of years ago. Since that time he's not participated in another search and he can't imagine ever replacing Kip with another dog.
Penelope and Jay were both easy to connect with and I was quickly caught up in their story from the moment they met. As their romance began to develop, Jay constantly plunged forward and then pulled away from Penelope. I'm often irritated by characters who act that way but given his baggage, and the fact that he knows Penelope will be going home to New York when her debt to society has been paid, I understood his reasoning. He let his vulnerability show more than once but then would quickly slam a lid on it. He was full of fear and doubt, and I ached for him.
If I'm making it sound like the story is just full of moping and angst, it's not. It's actually fun and engaging. The supporting characters include Jay's boss, Nick, and the local sheriff, Charlie, who just happens to live in the other half of the duplex where Penelope is staying. Charlie and Penelope end up forming a solid friendship. In fact, Charlie tries to convince Penelope over and over that she should just stay in Maple Falls permanently.
One small quibble I do have is that there were two or three times when Penelope would be out somewhere with Havoc, but then he seemed to be forgotten about for several pages, and I found myself wondering what did she do with him and where he was during that scene. I guess I just wanted him to be as involved in the story as the humans! Also, the synopsis talks about a young boy going missing and Jay and Penelope having to work together to find him, and I kept waiting for that event to take place, but it didn't actually happen until close to the end of the book. That being said, it was well worth the wait, because Penelope, Jay, Havoc, and another character begin a nerve-wracking search for the boy in the rain and the dark.
I visited the author's website where I learned that Paris Wynters is a Search and Rescue K-9 handler herself, which explains why those training and search scenes in the book feel authentic. I thoroughly enjoyed CALLED INTO ACTION and spending time in Maple Falls with Jay, Penelope and Havoc.
SUMMARY
They'll find a way to work together. A young boy's life depends on it.

Penelope Ramos has dreamed of being a K-9 search-and-rescue handler since she was a little girl. Armed with a quick mind and her German shepherd, Havoc, she rides into Maple Falls, Vermont, determined to get her certification. She isn't expecting the gruff, unreadable park ranger assigned to evaluate her skills.

Park ranger Jay Gosling is a pro. It's clear to him that neither Penelope nor her unpredictable canine has what it takes…although his boss feels otherwise. Whatever. Jay will never have to work with them and he has half a mind to escort them both right out of town. But when a young boy goes missing, he doesn't have that luxury.

Working side by side tests their tentative peace, but Jay and Penelope are together on one thing: they'll both do whatever it takes to find the missing child—before it's too late.
---
What do you think about this review?
Comments
No comments posted.

Registered users may leave comments.
Log in or register now!