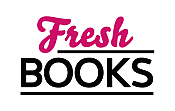 New Year, Great reads for January 2021
Reviews
1 - 20 of 123 ( prev | next )
Devil in Tartan
by Julia London
"Adventures! Pirates and more"
Posted February 12, 2019

This book did not ... I just didn't love it. I tried really, really hard to get into DEVIL IN TARTAN because I normally like Julia London books quite a bit and this one didn't do it for me. I never connected with Lottie and page after page of Read more...



It's Hard Out Here for a Duke
by Maya Rodale
"Lovely Book and story, cover not so much"
Posted February 12, 2019

Let's call a spade a spade here, folks; that cover is straight up tragic. What is he doing? What is he wearing? Why did the art department take Zach Morris and Glamor Shot him into a boudoir? So many questions. Good news? Does not reflect the story. There are Read more...



Let Me Lie
by Clare Mackintosh
"Suspense From Beginning to End"
Posted August 8, 2018

Y'all, this one is a complicated review. First of all, if you are a fan of suspense - especially atmospheric British suspense - you'll find a lot to love here in LET ME LIE. It's taut and well plotted, with good pacing and an empathetic protagonist. The complications come Read more...



The First Time at Firelight Falls
by Julie Anne Long
"A Complete Delight from Start to Finish"
Posted July 5, 2018

Ohmylaaawwwddd did I love THE FIRST TIME AT FIRELIGHT FALLS. When I started reading, I had been in the middle of a particular dry spell (don't you hate those?) and so I was very glad to spend some time in the capable hands of Julie Ann Long. I adored Read more...



You Say It First
by Susan Mallery
"Shaky Foundations for New Series"
Posted March 23, 2018

Lawd jaysus, I did not enjoy this book. If I weren't being asked to review it, I wouldn't have finished it. None of it worked for me, and I have read Susan Mallery's books for years. First of all, I found the idea of a town named Read more...



The Last Mrs. Parrish
by Liv Constantine
"WOW. Get this book."
Posted February 25, 2018

When the press blurb says it's a "mesmerizing debut", it is NOT KIDDING. I picked THE LAST MRS. PARRISH up around 9 p.m., which was the biggest mistake of my week. Next thing I knew it was 2 a.m. and I was clicking my Kindle closed. While Read more...



Illegal Contact
by Santino Hassell
"Football and True Love"
Posted February 25, 2018

There's so much depth in ILLEGAL CONTACT by Santino Hassell that it requires your full attention. It will suck you in as the two lads slowly fall for each other - but in my opinion, what's even more important is that they learn about themselves along the way. By Read more...



Chasing Christmas Eve
by Jill Shalvis
"Yes. All the Yes."
Posted February 25, 2018

I completely understand Colbie's instinct to run away to avoid writer's block. I did it myself a few times when completing my PhD and it was always great to clear your brain. My writer's retreats never came with a side of true love, however, so Colbie wins Read more...



Chasing Down a Dream
by Beverly Jenkins
"Strong Installment in a Beloved Series"
Posted February 25, 2018

I've dipped in and out of the Blessings series through no fault of its own. A PhD and a transoceanic move has meant some things beloved had to get dropped. Coming to CHASING DOWN A Read more...



Such a Pretty Girl
by Tess Diamond
"Gripping Thriller"
Posted February 16, 2018

SUCH A PRETTY GIRL by Tess Diamond is absolutely BONKERS and gripping at every turn. I've never read anything by Tess Diamond before, but I certainly plan on keeping her on my radar from here on out. It's a bit like if the show Bones was in a Read more...



Home Run
by Heidi McLaughlin
"Is Love Enough?"
Posted February 16, 2018

Our hero and heroine have a lot of obstacles in their way in HOME RUN by Heidi McLoughlin. Cooper's career, both its success and his stumbles since meeting Ainsley, provide most of the main ones, but Ainsley's got some inner baggage that works against them as well. In Read more...



When You Find Out The World is Against You
by Kelly Oxford
"Thought Provoking Essays"
Posted February 15, 2018

Essays about how awkward life is, essays that will make you laugh, essays that will maybe make you feel not alone as a lady navigating the casual sexism that imbues every waking moment. Kelly Oxford is a known humorist for a reason, y'all, and she shines in WHEN YOU Read more...



Picket Fence Surprise
by Kris Fletcher
"Charming, Gentle Romance"
Posted February 15, 2018

Harlequin SuperRomance is one of my favorite Harlequin lines. The authors have time to really tease out the stories. PICKET FENCE SURPRISE by Kris Fletcher was particularly delightful, with two single parents finding out what love on this side of parenting can look like. I appreciated that Heather had to Read more...



Confessions of a Former Puck Bunny
by Cindi Madsen
"Adorable New Adult Fun for Hockey Fans"
Posted February 15, 2018

One of the issues with new adult romance is that it tends towards treacle just a little too often. The author builds complex stories and you think are heading somewhere deep and then it veers into... not. CONFESSIONS OF A FORMER PUCK BUNNY by Cindi Madsen suffers from that syndrome Read more...



The Duchess Deal
by Tessa Dare
"The Hype is Legit. Get this book."
Posted February 14, 2018

Holy cracker jacks, Batman, THE DUCHESS DEAL is a delight. As you can tell from the other reviews posted by my colleagues, this is not a unique opinion. THE DUCHESS DEAL by Tessa Dare has gotten rave reviews from most reviewing outlets and all the pre-release stuff was tongue Read more...



Merely a Marriage
by Jo Beverley
"A Posthumous Gift from a Master of Romance"
Posted February 14, 2018

If y'all have not read Jo Beverley before, then please, start here and now. A true master of her craft and a gift to our genre, this posthumously published book, MERELY A MARRIAGE, is an excellent example of why. If you're a fan of second chances, this is Read more...



On the Plus Side
by Alison Bliss
"Curves are Always Sexy"
Posted February 14, 2018

As a plus-size lady myself, I appreciate when I can see myself on the page. I like it better when - like Alice Clayton - they're careful to make sure I know what size they're talking about, since "plus size" runs from 12-40 in some cases. I imagine Read more...



The Day of the Duchess
by Sarah MacLean
"Hero of the Year Material"
Posted February 14, 2018

Y'all. THIS BOOK. Sarah MacLean has been clear DAY OF THE DUCHESS is a cathartic reaction to the 2016 Election. (If you haven't read it, her piece in the Washington Times about hope and tenderness and groveling is worth your time.) She wanted to craft a hero who Read more...



Taken by the CEO
by Stefanie London
"McDreamy: The CEO Version"
Posted February 14, 2018

If the pilot of Grey's Anatomy took place in an office rather than a Settle hospital, you'd have the premise of TAKEN BY THE CEO by Stefanie London, with a few exceptions. Instead of the hyper-competent resident Meredith Grey - we have Emmaline, who is posing as a Read more...



Any Time, Any Place
by Jennifer Probst
"Prodigal Son Returns to Secrets"
Posted February 14, 2018

So, this drama with their dad maybe having an affair got messy in the first book and even messier in ANY TIME, ANY PLACE by Jennifer Probst. I hope as the secrets get revealed more and more than the story will settle. The revelations didn't completely off track this Read more...



Kristen Donnelly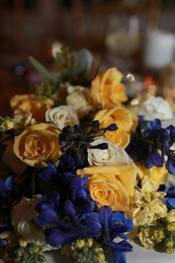 http://www.beveragesandbooks.com
Kristen reviews anything with a happily ever after, but prefers contemporary sports romances or small town ones where everybody knows everybody's business. Her reviews can also be found at beveragesandbooks.com
Features & Posts
1 comment posted.

Re: Once Upon a Power Play (11:41am November 17, 2015):

Their profession is based on discipline and focus, which
usually, shall we say, flows over into other areas, haha!
Plus, all the reasons you listed above for sure.