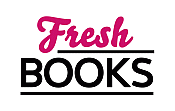 Sweet Reads in February
Jo Beverley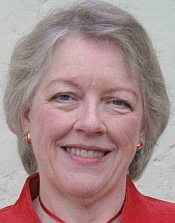 Photo Credit: JoBev.com

Blogging at Fresh Fiction
Jo Beverley | Should The Hero / Heroine Always Love Their Place in Society?
March 19, 2011
My book, AN UNLIKELY COUNTESS, came out at the beginning of the month and it Read More...
Jo Beverley was born and raised in England, and has a degree in English history from Keele University in Staffordshire. She and her husband emigrated to Canada, where they lived for over 30 years. They returned to England in 2009 where they stayed until Jo moved on to be one with the universe on May 23, 2016. She is survived by her husband, two sons and a granddaughter.
Though she started to write as a young child, it was only in the eighties that she began to think that it was something ordinary people can do, and after a talk at a local library, she settled to seriously writing her first historical romance.
She was the author of fourty-one romance novels and many novellas which brought her many awards, including five RITA awards from the Romance Writers of America and awards from Romantic Times including two Career Achievement awards. She is a member of the RWA Honor Roll and the RWA Hall of Fame for Regency romance.
Log In to see more information about Jo Beverley
Log in or register now!
Series
Books:
Merely a Marriage, June 2017
Mass Market Paperback / e-Book
The Viscount Needs a Wife, April 2016
Mass Market Paperback / e-Book
The Last Chance Christmas Ball, October 2015
Paperback / e-Book
Too Dangerous for a Lady, April 2015
Rogue
Paperback / e-Book
A Shocking Delight, April 2014
The Company of Rogues #15
Paperback / e-Book
Seduction In Silk, August 2013
Malloren #13
Paperback / e-Book
Mischief And Mistletoe, October 2012
Paperback / e-Book
Cast Of Characters, March 2012
Paperback / e-Book
A Scandalous Countess, February 2012
Malloren World
Paperback / e-Book
Jane Austen Made Me Do It, October 2011
Trade Size / e-Book
Unwilling Bride, September 2011
Paperback (reprint)
The Dragon's Bride, August 2011
Paperback (reprint)
Forbidden, June 2011
Paperback (reprint)
An Unlikely Countess, March 2011
Company of Rogues #4
Mass Market Paperback / e-Book
Forbidden Magic, February 2011
Paperback / e-Book
An Invitation To Sin, February 2011
Mass Market Paperback / e-Book
The Demon's Bride, February 2011
e-Book
Songs of Love and Death, November 2010
Hardcover
Emily And The Dark Angel, October 2010
Trade Size
The Stolen Bride, June 2010
Paperback
The Secret Duke, April 2010
Malloren
Paperback
Chalice Of Roses, January 2010
Paperback
Lord Wraybourne's Bethrothed, October 2009
Trade Size (reprint)
The Secret Wedding, April 2009
Rakish #2
Paperback
A Bride By Christmas, October 2008
Mass Market Paperback
Lovers And Ladies, April 2008
Trade Size
A Lady's Secret, April 2008
Paperback / e-Book
Winter Fire, November 2007
Paperback
Lady Beware, June 2007
A Novel of the Company of Rogues
Paperback
Dragon Lovers, March 2007
Trade Size
To Rescue a Rogue, September 2006
Rogues Series
Paperback
Faery Magic, September 2006
Paperback (reprint)
Lord of Midnight, June 2006
Paperback
The Rogue's Return, March 2006
Company of Rogues
Paperback
Irresistible Forces, January 2006
Mass Market Paperback
Dark Champion, December 2005
Paperback (reprint)
Lord of My Heart, December 2005
Paperback (reprint)
Hazard, December 2005
Company of Rogues
Paperback (reprint)
The Dragon's Bride, December 2005
Company of Rogues
Paperback (reprint)
Devilish, December 2005
Company of Rogues
Paperback (reprint)
The Devil's Heiress, December 2005
Company of Rogues
Paperback (reprint)
The Shattered Rose, October 2005
Paperback (reprint)
Brides of Christmas, October 2005
Trade Size (reprint)
Flirting with Pride & Prejudice, September 2005
Trade Size
Forbidden Magic, August 2005
Paperback (reprint)
St. Raven, February 2005
Company of Rogues
Paperback (reprint)
A Most Unsuitable Man, February 2005
Paperback
Something Wicked, January 2005
Paperback (reprint)
Winter Fire, December 2004
Trade Size (reprint)
Dangerous Joy, December 2004
Company of Rogues
Paperback (reprint)
Three Heroes, June 2004
Trade Size
Skylark, May 2004
Company of Rogues
Paperback
Secrets of the Night, March 2004
Paperback (reprint)
Irresistible Forces, February 2004
Trade Size
Forbidden, December 2003
Company of Rogues
Paperback (reprint)
Tempting Fortune, December 2002
Paperback (reprint)
My Lady Notorious, July 2002
Paperback (reprint)
In Praise of Younger Men, March 2001
Paperback
Five Golden Rings, October 2000
Paperback