Jane Godman | What makes a good Romantic Suspense story?

April 3, 2019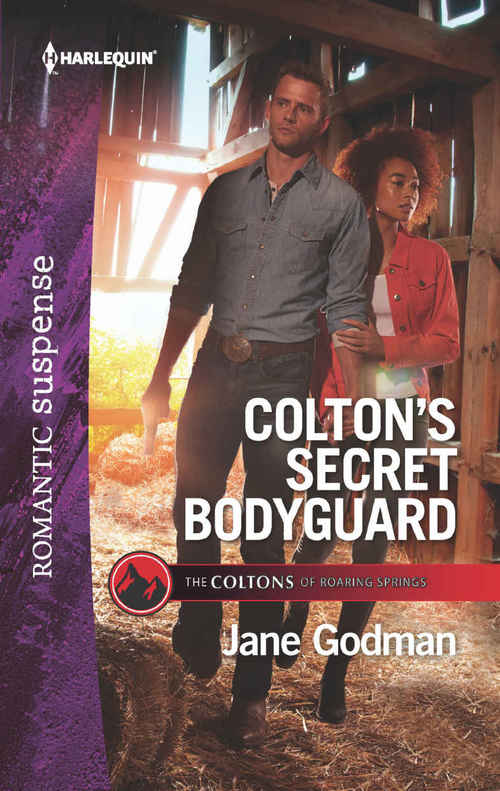 Colton's Secret Bodyguard
Jane Godman
AVAILABLE
The Coltons of Roaring Springs

April 2019
On Sale: April 1, 2019
288 pages
ISBN: 133566193X
EAN: 9781488041235
Kindle: B07J3GLLXR
Paperback / e-Book
Add to Wish List

Also by Jane Godman:
Family in the Crosshairs, October 2020
Colton 911: Family Under Fire, December 2019
Family Under Fire, December 2019
Colton's Secret Bodyguard, April 2019

My latest release, COLTON'S SECRET BODYGUARD , is a romantic suspense, and writing in that genre is a unique balance between the love story and the thriller. It's great to have this opportunity to share my thoughts and experiences about what makes a good romantic suspense.
For me it's all about tension.
I suppose, before I started writing romantic suspense, I had a vague idea that it was a romance with a mystery thrown in. I couldn't have been more wrong. A real romantic suspense is a blend of the two. There must be a developing relationship between the hero and heroine, but there must also be a powerful thriller. Unusually for a romance, the outside tension is just as important as the emotional and sexual tension. As an author, the challenge is to ensure that both are carefully crafted and equally balanced.
The mystery and its conclusion must be as visible, believable, and important as the romance. It is not the story of two lovers who happen to be in danger. The mystery impacts on their romance and shapes them as a couple until they emerge changed, by their emotional journey and the danger to which they have been exposed.
The author's responsibility is to keep the threads of love story and mystery entwined throughout. This includes:
Getting the details right. If the killer couldn't have fired the gun that way, the whole plot falls apart. Police procedures, legal terms, murder weapons…the search history on my laptop is eye-popping!
In romantic suspense, setting does double duty. Nightfall can evoke fear. Enclosed spaces tell us the characters are in danger. Immersion in water or ice evokes urgency. Changing from one location to another gives a sense of movement. Unexpected happenings within a setting can shake the reader out their expectations.
Creating meaningful characters. Romantic suspense is about danger and romance happening at the same time, but none of it matters if we don't care about the characters. That means investing in villains as well as heroes and heroines.
In "Seven Secrets of Romantic Suspense" Lisa Gardner (www.LisaGardner.com) says:
Every character (including the villain) should have a goal and something personal at stake.
Every character should have a few key strengths that mold and form them.
Every character should have some vulnerability.
Every character should have their own moral code, the things they will and will not do.
Everyone must evolve.
Start dramatic, then there should be lots of twists and turns along the way with the end always appearing to be in doubt.
Sexual tension adds to a mystery story. It complicates the plot—there's nothing simple about love and lust. Sex makes people vulnerable and in a suspense story, the character can't afford to be vulnerable. It makes for increased internal conflict.
I read somewhere that having characters fall in love (and lust) while they were in danger wasn't believable. I don't buy into that point of view. I believe the opposite is true. As danger mounts, so does desire. As the future becomes more uncertain, the need for personal connection becomes heightened.
We need to have doubt and fear in the story. But there needs to be a glimmer of light at the end of the tunnel. Harsh setbacks should be followed by fresh ideas and new plans for attack. The hero and heroine can feel cornered, afraid, and overwhelmed, but they should never feel hopeless. Romance, after all, is all about hope.
Romance readers know what we want. A happy ending is not a formula, it's an expectation. Readers have raced to the finish line, now we need a celebration. We need a big ending, one that ties up all the loose ends. Then we need to see the hero and heroine being happy. After all the torture we've been through with them, we all need a little warm glow before we turn the final page.
I love writing romantic suspense…torturing my characters until the final page both emotionally and by throwing them into dangerous situations! I hope you enjoy the twists and turns of both the mystery and the love story of COLTON'S SECRET BODYGUARD, and the other stories in the Coltons of Roaring Springs series.
The Coltons of Roaring Springs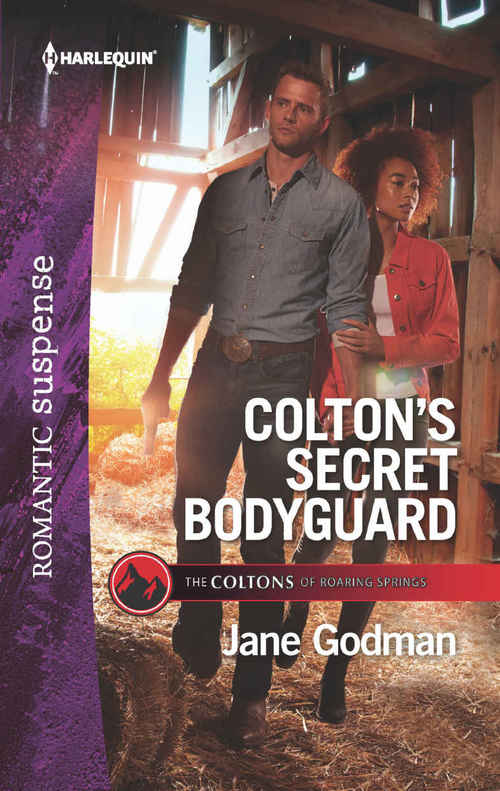 His mission: keep her safe, no matter what…
A Coltons of Roaring Springs thriller
Just as Bree Colton is about to take the local art world by storm, someone is determined to sabotage her success…unless Rylan Bennet can keep her safe. Bree doesn't want anyone to protect her—not even gorgeous Rylan, whose secrets threaten them both. But can the former soldier win the battle for Bree's heart and the war against a sinister foe?
Romance Suspense [Harlequin Romantic Suspense, On Sale: April 1, 2019, Paperback / e-Book, ISBN: 9781488041235 / eISBN: 9781488041235]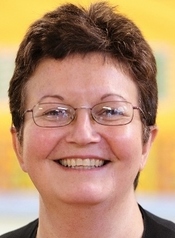 JANE GODMAN writes paranormal romance for Harlequin Nocturne and SMP Romance and thrillers for Harlequin Romantic Suspense. She also self publishes her historical and gothic stories. She has been a Romantic Times Reviewers Choice Nominee and The Romance Reviews Readers' Choice Award Winner.
Jane worked in a variety of shops, bars, and offices before settling into a career as a teacher. She was born in Scotland and has lived in Germany, Wales, Malta, South Africa, and England. Jane still gets the urge to travel, although these days she tends to head for a Spanish beach, or a European city that is steeped in history.
When she isn't reading or writing romance, Jane enjoys cooking and spending time with her family. She is married to a lovely man, has two grown up children and has recently discovered the joy of becoming a grandparent (to two gorgeous boys).
Comments
No comments posted.

Registered users may leave comments.
Log in or register now!