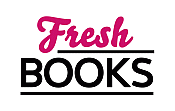 Summer reads begin in June!
Erin Nicholas | DIAMONDS AND DIRT ROADS Excerpt

January 30, 2018
I can't believe it. I seriously can't believe it."

Cori rolled her eyes and handed Ava another martini. It was her third, but she still hadn't shut up about how her attorney's advice had been to simply go to Bliss and do what Rudy wanted.

"All he said was that it was the easiest thing," Brynn commented, her words soft and a little slurry. She was definitely mellowed out from her one martini. But then Brynn was a lightweight.

It would take another couple of rounds for Ava to start to relax. The woman was so tightly wound that Cori was seriously concerned. Ava had always been driven and worked nearly nonstop, but this whole trust and Bliss, Kansas thing might just be the final straw.


Brynn waited until Ava had taken a huge drink, then said, "I think this could be a good thing."

Ava lifted one perfectly waxed brow, her glass poised before her shiny Coral Crush lips. She was in loose cotton pants and a tank top just as Cori and Brynn were, but where Brynn never wore makeup and Cori had already taken hers off—shoes, bra, makeup were the first things to come off when she got home, in that order—Ava still looked like she could pose for a magazine cover.

"You think us moving to Kansas for a year could be a good thing?" Ava asked.

Brynn lifted a shoulder. "Why not?"

Ava lowered her glass. "Why not? Why not?" she asked, her voice rising. Again. They'd already done this ranting and raving bit. "I have a company to run."

"Yes. A pie shop, I believe," Cori said dryly.

"Oh sure," Ava scoffed. "A pie shop. Because that makes tons of sense."

"You know." Cori shifted on her sister's custom-made sofa upholstered in the softest leather Cori had ever rubbed her body against. And she intended to do more of that before she left. "Maybe it does make sense."

Ava shook her head. "No. It doesn't."

"Listen, if Rudy wanted to give us each a new experience, something to expand our horizons, then coming up with something that is almost exactly opposite of what we're doing now makes sense," Cori said. She'd been thinking about everything a lot while she made dinner, and dessert of course, for her sisters. And she was on board.

She couldn't believe it, really. It irked her a little to be going along with Rudy's decree, honestly. But she couldn't deny that she was curious about Bliss. And her father's life there. She didn't know why she would take Evan Stone's word for it, but he said Rudy had changed, that he was a different guy than the one Cori knew. Cori wanted to see what that was about.

It was like every dare she'd ever taken—which would be any and all ever issued to her. Heading into a house they claimed was haunted? She had to see the apparitions for herself. Taking a bite of a pepper people claimed made grown men cry? She had to feel the fiery burn for herself. Visiting a town that claimed to have changed Rudy Carmichael into a decent human being? Yeah, she was going to have to live there herself.
A pretend relationship…within a pretend relationship.
Attorney Evan Stone knows every crazy stipulation in billionaire Rudy Carmichael's will. After all, he wrote it. And he's determined to make sure each one is fully met by Rudy's triplet daughters. Even if that means dating the workaholic CEO, Ava. Or pretending to at least. And even if it means resisting the so-right-for-him-she's-totally-wrong party girl, Cori.
Cori's only got three things on her to do list from her dad:
Move to Bliss, Kansas.
Run his pie shop with her sisters for a year.
No dating. For six months.
But stepping in for her sister when it's clear that Ava and Evan aren't fooling anyone with their "romance" isn't really dating. And falling for her sister's pretend boyfriend while pretending to be her sister…well, that's ridiculous. No matter how real things feel whenever she and Evan are together.
Romance Contemporary [Author Self-Published, On Sale: January 26, 2018, e-Book, ISBN: 2940154939246 / eISBN: 9780998894720]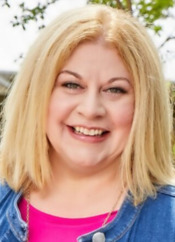 Erin Nicholas has been reading and writing romantic fiction since her mother gave her a romance novel in high school and she discovered happily-ever-after suddenly went a little beyond glass slippers and fairy godmothers! She lives in the Midwest with her husband who only wants to read the sex scenes in her books, her kids who will never read the sex scenes in her books, and family and friends who say they're shocked by the sex scenes in her books (yeah, right!).
Comments
1 comment posted.
Re: Erin Nicholas | DIAMONDS AND DIRT ROADS Excerpt

So excited for this book! Thanks for the excerpt.
(Kathleen Bylsma 3:06pm January 31, 2018)
Registered users may leave comments.
Log in or register now!