When new adult books exploded a handful of years ago, writers jumped at the chance to explore this new category. Most of these authors self-published and became extremely well known. Then as other authors jumped on the bandwagon, many did so thinking it might be a ā€œget rich quickā€ scheme. Because of this, the quality of new adult books went down. Readers became disappointed with the overused plot lines that exist in a lot of NA. Even Iā€™ve reduced the amount of NA I read. Itā€™s gotten a bad reputation, which is why almost no agents want these stories and most publishers donā€™t either. Iā€™ve also heard readers say they donā€™t read NA because the stories are all the same: predictable contemporary romance with lots of sex.
I might agree with the predictability of many NA plots. But I disagree when it comes to claiming the NA category was created simply as a way to add more sex into young adult books and ā€˜get away with itā€™. First of all, thereā€™s sex in YA, too. And not all NA stories include sex. (Imagine that!)
Iā€™ve read tons of new adult books. (Most of them straight romance.) And yes, Iā€™ve grown bored with the overused plots that frequently occurā€"even ones written by my favorite authors. But how is this any different than the similarities within YA books? Vampires had their run. So did apocalyptic/dystopian worlds. As did the ā€œchosen oneā€ stories. My question is this: why canā€™t everyone see the need for the NA categoryā€"and the need for other genres of NA.
We have books for young children, middle-grade kids, young adults, and adults. But what about the things that happen to you when youā€™re between eighteen and twenty-five? A LOT. Do you remember that time in your life when you were first set free from your parents and thrown into a whole new world all by yourself? Or maybe youā€™re going through that stage right now. It seems unfair to say NA isnā€™t sellable anymore when there are still plenty of readers buying them. Readers need and want to experience all types of stories, with characters in every age category.
In my NA contemporary romance, THE HEARTBEAT HYPOTHESIS, the main characters never have sex. Sure, they kiss and get pretty freaking close to having sex, but donā€™t. Why? Because the plot didnā€™t require the sexā€"thereā€™s plenty of romance and other subplots going on. Iā€™m not saying sex shouldnā€™t occur as much as it does in NA books. Iā€™m simply saying that to believe NA is merely sexed-up YA isā€¦well, not true. My story isnā€™t simply a romance filled with sex scenes. I added in some plot twists and as much emotion as I could pack in there because I wanted to write a story that explored more than simply the romance angle. My book has romance as well as the characters dealing with grief and loss, survivorā€™s guilt, and extremely unique circumstances.
On too many occasions to count, I considered aging THE HEARTBEAT HYPOTHESIS down to young adult. If I had, I probably wouldā€™ve found an agent with it. (One was even interested in representing me if I aged it down.) But aging it down meant taking my main character, Audra, out of college, putting her back home with her parents, and giving her ā€œteenage issuesā€. And none of those things wouldā€™ve done her story any justice. And based on the early reviews Iā€™ve received, Iā€™m glad I kept it as a NA book. One reviewer said:
ā€œReading THE HEARTBREAK HYPOTHESIS is like hearing a new voice that speaks out for teenage angst that's fully captured in its powerful, moody glory. But the subjects that Lindsey Frydman deals with here are difficult, heavy and weighed down with the solemnity of death, life and deception.ā€
NA stories are necessaryā€"itā€™s an important time in your life, and thereā€™s so much more going on than just a ā€˜boy meets girl, then they have lots of sexā€™. Itā€™s about discovering who you are on your own, dealing with new responsibilities, and finding your place and purpose in life. Everyone eventually goes through this stage, so why would we not want books that represent this age category? I can only hope that readers and publishers take another look at how important new adult stories can be.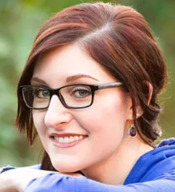 Lindsey has been writing since she was nine years old, when she discovered the awesomeness that is Harriet the Spy. Her books always include a romance, though sometimes thereā€™s an added sci-fi or magical realism twist. She lives in Columbus, Ohio (where the weather is never quite right). Her BFA in Photography and Graphic Design has granted her a wide assortment of creative knowledge that serves as inspiration (and not much else).
When sheā€™s not crafting YA and NA stories, you'll likely find her spending waaay too much time on Pinterest, playing a video game, singing show-tunes, or performing in a burlesque showā€"because she enjoys giving her introversion a worthy adversary. (Plus, it's the closest to Broadway sheā€™ll ever get.) Lindsey was a proud 2016 Pitch Wars Mentee and thoroughly adores being a part of the wonderful writing community. THE HEARTBEAT HYPOTHESIS is her debut novel.
No comments posted.