Instead of trying to find your perfect match in a dating app, we bring you the "Author-Reader Match" where we introduce you to authors you may fall in love with. It's our great pleasure to present Rosie Danan!
Writes:
Rosie Danan writes tender, thirsty, and ambitious romance novels about the trials and triumphs of modern love.
She aims to bring fresh remixes of beloved romance constructs whether that's translating the blue-stocking/rake pairing from historical romance into a contemporary PHD/porn star pairing (The Roommate), turning the "sex for science" framework into an exploration of connection when a sex ed CEO and hot rabbi use the syllabus they wrote for a modern intimacy seminar as a blueprint for falling in love (The Intimacy Experiment), or her latest foray into contemporary with light magical elements which allowed her to achieve the lifelong goals of writing an enemies-to-lovers knife to the throat scene when an aspiring curse breaker and a disgraced archeologist find themselves unknowingly accepting conflicting assignments in the same infamous Scottish Castle (Do Your Worst).
About:
Rosie Danan is a romance reader and writer. When she doesn't have her nose in a book (hers or someone else's) she enjoys jogging slowly to fast music, petting other people's dogs, and competing against herself in rounds of Chopped using the miscellaneous ingredients occupying her fridge.
My ideal reader match for my latest book, DO YOUR WORST loves…
Enemies with benefits
Brooding English heroes who refuse to acknowledge that they've adopted a stray orange cat
Chaos rogue heroines trying to turn their family's knack for tackling the supernatural into a paying gig
90s/00s paranormal with fierce women as protagonists like Buffy the Vampire Slayer, Charmed, Xena Warrior Princess, and The Mummy (1999)
Books set in the Scottish Highlands
Love interests who blame their belligerent attraction to one another on an ancient curse
Across my books you'll find…
Opposites attract that seem like a terrible idea on paper but in practice balance each other perfectly
Forced proximity that leads to lots of accidental vulnerability + horny pining
Workplace romances where I accidentally invent the business models I wish to see in the world
Slow burns worth the wait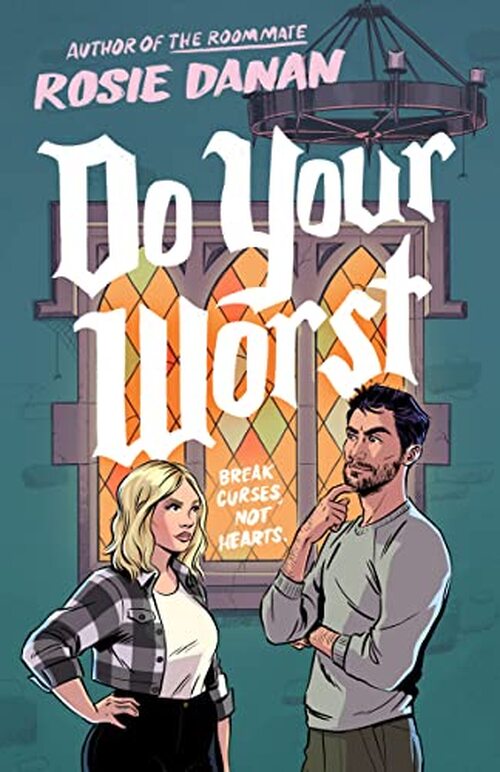 Sparks fly when an occult expert and a disgraced archeologist become enemies-with-benefits in this steamy romance from "go-to author" Rosie Danan (The New York Times Book Review).
Riley Rhodes finally has the chance to turn her family's knack for the supernatural into a legitimate business when she's hired to break the curse on an infamous Scottish castle. Used to working alone in her alienating occupation, she's pleasantly surprised to meet a handsome stranger upon arrival—until he tries to get her fired.
Fresh off a professional scandal, Clark Edgeware can't allow a self-proclaimed "curse breaker" to threaten his last chance for redemption. After he fails to get Riley kicked off his survey site, he vows to avoid her. Unfortunately for him, she vows to get even.
Riley expects the curse to do her dirty work by driving Clark away, but instead, they keep finding themselves in close proximity. Too close. Turns out, the only thing they do better than fight is fool around. If they're not careful, by the end of all this, more than the castle will end up in ruins.
Romance Comedy [Berkley, On Sale: November 14, 2023, Paperback / e-Book, ISBN: 9780593437148 / eISBN: 9780593437155]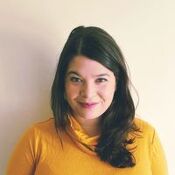 Rosie Danan is the award-winning, bestselling author of The Roommate, The Intimacy Experiment, and Do Your Worst. Her work has been optioned for film as well as translated into nine different languages and counting. The New York Times describes her writing as "warmly funny and gorgeously sexy."
No comments posted.