1--What is the title of your latest release?
2--What's the "elevator pitch" for your new book?
A five-hundred-year-old vampire finally finds her mate—a disappointing human musician who falls short of her exacting social standards. Can she overcome her prejudice and save them both from the vampire hunters who stalk their every move? And can he forgive her for abandoning him before it's too late?
3--How did you decide where your book was going to take place?
I wanted to see the characters interact in locations where one was at home and the other was very much out of their comfort zone. Cote d'Azur and Ocean City offered coastal settings that clash spectacularly.
4--Would you hang out with your protagonist in real life?
Absolutely not! But I would respect her.
5--What are three words that describe your protagonist?
Hard, calculating, ruthless.
6--What's something you learned while writing this book?
The protagonist is obsessed with moths and regularly recites information about them, so I learned a lot of interesting moth facts. Did you know a male moth can smell a female moth from more than seven miles away?
7--Do you edit as you draft or wait until you are totally done?
I'm a perfectionist so I always edit as I go.
8--What's your favorite foodie indulgence?
Dim Sum. When I visited Hong Kong, my favorite part was having dim sum for breakfast every day.
9--Describe your writing space/office!
My lap, and wherever it may be! The sofa, the bed or a comfortable chair all work for me, though my back may never forgive me.
10--Who is an author you admire?
I adore Kresley Cole. Immortals After Dark inspired me to start writing paranormal romance.
11--Is there a book that changed your life?
After years of awful dates and even worse boyfriends, I read He's Just Not That Into You. Shortly after I met my husband, and I credit that book with helping me to recognize a really great guy when he came along.
12--Tell us about when you got "the call." (when you found out your book was going to be published)/Or, for indie authors, when you decided to self-publish.
The call was an email and I had to muffle my excited squawks as I'd just put the children to sleep. But my happy dance was epic.
13--What's your favorite genre to read?
Romance, romance, romance. I tend to stick to contemporary and paranormal, but I am occasionally tempted by suspense.
14--What's your favorite movie?
I never get bored of the Jurassic movies.
15--What is your favorite season?
Fall.
16--How do you like to celebrate your birthday?
With take out, chocolate cake and champagne.
17--What's a recent tv show/movie/book/podcast you highly recommend?
Being Bookish is an incredible podcast offering spoiler free insights into a whole range of fiction. Its host Ray has helped expand and shape my TBR.
18--What's your favorite type of cuisine?
All of them!
19--What do you do when you have free time?
Truthfully, I don't have any, but if I did, I'd be taking leisurely walks, reading and shopping.
20--What can readers expect from you next?
There's more to come for The Bonded Vampire Chronicles, including a resolution of Emily and Sebastian's story which began in Book 1, BOND BITTEN.
The Bonded Vampire Chronicles #2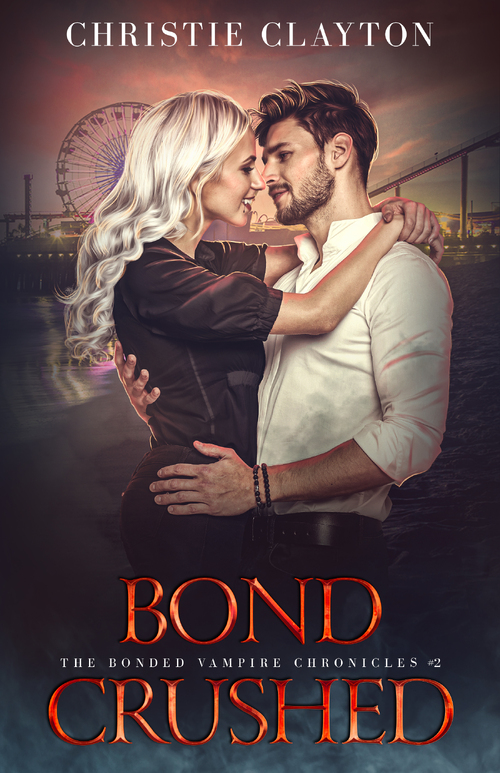 When a vampire bonds to a human, the consequences can be catastrophic.
Five-hundred-year-old vampire Marguerite Fontaine is teetering on the brink of mental ruin. The affliction, which plagues older vampires, only has one cure—a mate bond. But when Marguerite finds her mate, human musician Mikey Madeley, he falls short of her exacting social standards. She decides to take an experimental new drug to suppress the feelings triggered by her bond, freeing her from a lifetime of misery with an unsuitable mate.
Devastated and confused by her disappearance, Mikey agrees to help a group of ruthless vampire hunters capture Marguerite. He finds himself torn between wrath and desire for her, his misguided pact with the hunters hanging over him like an axe. When they are reunited, he is no longer able to bury his overwhelming need for her, their bond drawing them to one another despite his fury and her disdain. Will Marguerite continue to deny her love for Mikey? And can Mikey forgive her for abandoning him before it's too late to stop the hunters?
Romance Paranormal [City Owl Press, On Sale: August 1, 2023, Mass Market Paperback, ISBN: 9781648983979 / eISBN: 9781648983986]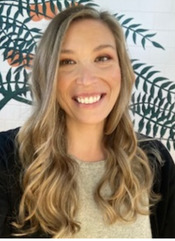 Christie Clayton is a fresh new romance author from the UK. She loves to write haunting love stories with strong protagonists and gripping plots. When she isn't writing, she enjoys walking, reading, gardening and daydreaming. Christie likes to travel and she uses places she has visited as settings in her books. Bond Bitten is Christie's debut novel.
1 comment posted.