1--What is the title of your latest release?
2--What's the "elevator pitch" for your new book?
A novelist who has had horrible writer's block for years receives a mysterious inheritance from her aunt and is whisked off to the south of France where she stands to be gifted a villa, an incredible writer's retreat, and a whole new life. All she has to do is stare down her writer's block long enough to write a novel in 6 months.
3--How did you decide where your book was going to take place?
I spent eight months on the French Riviera in 2018 and it was so beautiful, vivid, and energizing that I knew after that year I would write a novel where a plus-sized character would go there and absolutely live her version of her best life. It felt destined and a no-brainer to me that I'd set the book in the south of France—it's just so gorgeous there!
4--Would you hang out with your protagonist in real life?
Definitely. Poppy and I would have the best conversations ever.
5--What are three words that describe your protagonist?
Bold. Fierce. Earnest.
6--What's something you learned while writing this book?
I wrote this book during lockdown in September 2020, and I learned the power of joy, earnestness, and sensitivity. Writing a heartfelt, joyful, earnest book made me realize how much depth those three characteristics can contain. It illuminated for me that, although I enjoy the ride of high drama, what draws me in the most about life is the ordinary moments, the simple pleasures, and the relationships you make along the way.
7--Do you edit as you draft or wait until you are totally done?
I wait until I'm totally done. My drafts are written quickly, as if I'm transcribing the story more than actually writing it. I find that the book doesn't even come together until I am revising. I even outline AFTER I've written the draft as I have a better understanding of the shape of the story when I do that.
.
8--What's your favorite foodie indulgence?
Really, really good sushi (Sugarfish and Katsu-Ya in LA) and tiramisu and chocolate dipped coconut macaroons, and when I'm in France, my treat is always a chocolate or maple eclair.
9--Describe your writing space/office!
It's upstairs in my loft next to my larger desk that I use for more "serious" work. I like to have a separate space for writing—I think it helps my brain to know it's time to play. I've got a light pink desk chair that is adorable, a print on the French Riviera above the desk, various accouterments that mean so much to me (a Capricorn candle for my rising sign; a large crystal a friend gave me to celebrate the release of my nonfiction book Radically Content; my Taylor Swift Eras lanyard; and a mug I had made of my Publishers Weekly review for MCE that said "Varon has a promising career in fiction in front of her"). It's a good spot.
10--Who is an author you admire?
Too many to name, but off the top of my head: Kristin Hannah is the author that made me want to be an author (I've read ALL her books). That also goes for Liane Moriarty (What Alice Forgot is one of my favorite books ever) and Katherine Center (Happiness for Beginners made me realize that heartfelt stories really matter).
11--Is there a book that changed your life?
When I read What Alice Forgot in 2015, I was in Palm Springs at a career crossroads, and I read the entire book in a day. I think that's when I decided I needed to write fiction, and that I had always wanted to write fiction, but had been afraid for so many years. It took me a long time from that point to get up to the nerve to work on a novel, but I remember it clearly, because that book made me cry and was so engrossing, I knew my life had changed forever.
12--Tell us about when you got "the call." (when you found out your book was going to be published)/Or, for indie authors, when you decided to self-publish.
I remember when I got "the call" that my book was going into what they call "second reads" and that means the editor loves it and needs approval from their team and I was a mixture of the most excited I've ever been and the most nervous I've ever been, too. But, when my editor and I had our first call before the deal was on the table, it was magical. I just knew it was going to work out. The shock didn't really hit until later for some reason!
13--What's your favorite genre to read?
This is fairly vague, but I always gravitate to women's fiction. I love a character arc with a woman at the center and a romance subplot. I love fish out of water tropes. I love women who make bold moves and start over. I love when a story takes you on a truly emotional story with the characters.
14--What's your favorite movie?
So hard to choose, but I'd say the movie that I watched the most over and over was To All The Boys I've Loved Before. I also love Under the Tuscan Sun, Notting Hill, and Mona Lisa Smile. (Basically, if Julia Roberts is in it, I'm probably obsessed.)
15--What is your favorite season?
I am always happiest in summer, but I absolutely love autumn. I don't live in a place that does autumn in any way, but I like the pictures.
16--How do you like to celebrate your birthday?
As low key as possible. Nice dinner out, a great dessert, that's it.
17--What's a recent tv show/movie/book/podcast you highly recommend?
Book: I loved Same Time Next Summer (I also loved Nora Goes Off Script so it's safe to say I'm an Annabel Monaghan fan).
TV Show: I will never stop talking about how good and sweet and funny Unstable on Netflix is.
Movie: Currently very obsessed with Red White & Royal Blue
18--What's your favorite type of cuisine?
Japanese or Mexican!
19--What do you do when you have free time?
Read, watch things, listen to things – basically consume all the art I possibly can!
20--What can readers expect from you next?
More books, of course! I don't plan on stopping now. I'm just getting started.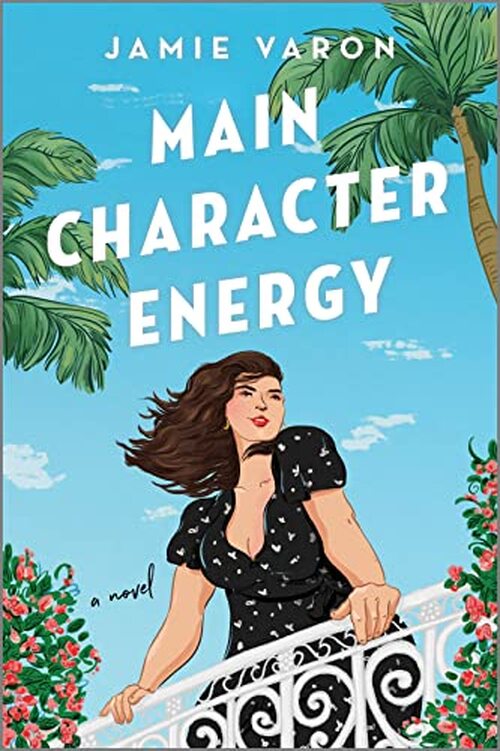 It's your story, but are you the main character of it?
Poppy Banks would rather be writing mysteries than writing listicles for her dead-end job at Thought Buzz. But after a series of rejections, she's ready to accept life on the sidelines as a plus-size woman. Her aunt Margot is the one person unwilling to give up on her niece's dreams and tells her so at their secret yearly lunches.
But all of Poppy's beliefs about herself are challenged when her beloved aunt dies and leaves her niece a grand surprise—a trip to her villa in the French Riviera. There, she learns her aunt intends to leave her stunning villa and secretive writer's residency to Poppy—if she can finish her novel in six months.
When the writing countdown begins, Poppy realizes she has more to confront than her writer's block. Family drama, complicated romances and self-doubt all threaten to throw her off course. In this fun and heartwarming debut, Poppy must decide if she can live up to her aunt's—and her own—desire to be the main character in her own life.
Fiction Family Life [Park Row Books, On Sale: September 5, 2023, Paperback / e-Book, ISBN: 9780778334200 / eISBN: 9780369735898]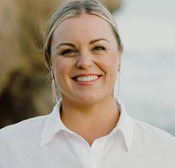 Jamie Varon is an author, branding expert, course creator, and graphic designer living in Calabasas, California. Her nonfiction book Radically Content was published in 2022 with Quarto and is currently being adapted into a feature film with Camilu Productions LTD. Main Character Energy is her debut novel.
No comments posted.