1--What is the title of your latest release?
THE HIGHLANDER'S SECRET AVENGER
2--What's the "elevator pitch" for your new book?
Amelia MacLeod journeys to Wolf Isle for revenge, redemption, & to escape a cruel brother. She doesn't count on falling in love with the enemy, Drostan Macquarie, a brawny Highlander who continues to rescue her & her kitten.
3--How did you decide where your book was going to take place?
I love the western isles of Scotland. So naturally I looked there first for a place to build my Brothers of Wolf Isle series.
4--Would you hang out with your protagonist in real life?
Yes! Both Amelia and Drostan are good, courageous people, who get into all sorts of fun trouble.
5--What are three words that describe your protagonist?
Drostan is dedicated, brawny, golden-hearted.
6--What's something you learned while writing this book?
How to throw a caber correctly.
7--Do you edit as you draft or wait until you are totally done?
I edit as I write but then review it several times when it's totally done.
8--What's your favorite foodie indulgence?
Hot fudge sundae! No nuts.
9--Describe your writing space/office!
I have a chair in my office by my window where I like to write. The birds and squirrels come to visit there and entertain me.
10--Who is an author you admire?
Madeline Martin
11--Is there a book that changed your life?
The Secret by Julie Garwood. It was the first Scottish Historical that hooked me into the genre.
12--Tell us about when you got "the call." (when you found out your book was going to be published)/Or, for indie authors, when you decided to self-publish.
It was an e-mail, and I just kept reading it over and over again until I jumped up to burst into my husband's office to tell him.
13--What's your favorite genre to read?
Cozy Mysteries and Thrillers.
14--What's your favorite movie?
I have so many! Miracle (hockey), Pride & Prejudice (Kiera Knightly one), Hush (scary!), The Ghost & Mrs. Muir (black & white).
15--What is your favorite season?
Fall
16--How do you like to celebrate your birthday?
I don't have to clean or cook. And I eat cake without worrying about the calories.
17--What's a recent tv show/movie/book/podcast you highly recommend?
Only Murders in the Building with Steve Martin, Martin Short, and Selena Gomez.
18--What's your favorite type of cuisine?
Italian
19--What do you do when you have free time?
Educate women about ovarian cancer. I'm a 12-year survivor.
20--What can readers expect from you next?
The fifth book of my popular Sons of Sinclair series, HIGHLAND SURRENDER, releases on October 24th this year!
The Brothers of Wolf Isle #4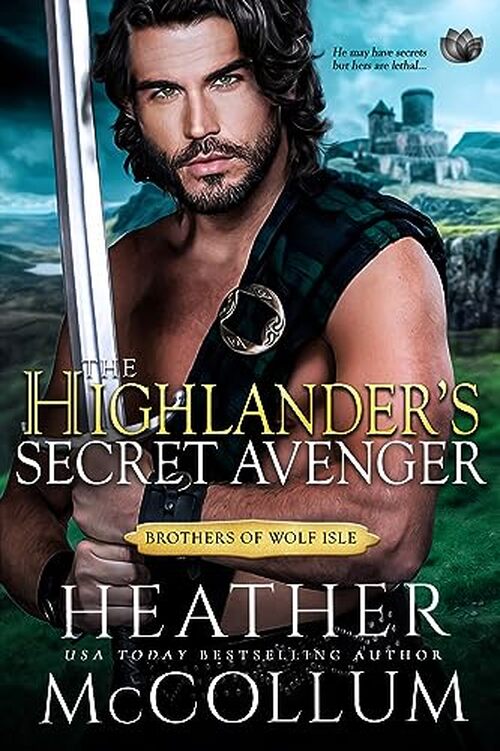 Drostan Macquarie, the fierce battle-hardened Highlander, was still a young lad when his father first warned him of the ancient curse on the Macquarie clan. Should any of our kin sire a bastard, the entire clan will be cursed to die out. Drostan vowed then to live his life alone, far from the reach of the curse. But on the eve of Beltane, a sizzling kiss with a mysterious lass ignites Drostan's blood…and threatens his vow.
Amelia MacLeod is on the run, desperate to escape her past, and an abusive family. But Wolf Isle isn't just a place to hide, it may be her only hope of redemption—if she can doom her clan's enemy, the Macquaries. Only, she imagined her enemy would be a hideous brute, not a big, brawny, and kind-hearted Highlander like Drostan.
Because now Amelia's discovered a way to destroy the Macquarie Clan for good—if she can bring herself to infiltrate the clan, seduce Drostan, and bring about the Macquarie curse. Of course, she hasn't accounted for the far-reaching consequences of her own dark past…or her traitorous desire for the Highlander she came to destroy.
Romance Historical [Entangled: Scandalous, On Sale: August 21, 2023, e-Book, / eISBN: 9781649371201]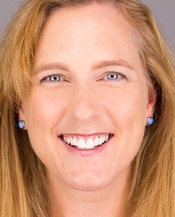 Heather McCollum is an award winning, historical romance writer. She is a member of Romance Writers of America and the Ruby Slippered Sisterhood of 2009 Golden Heart finalists. The ancient magic and lush beauty of Great Britain entrances Ms. McCollum's heart and imagination every time she visits. The country's history and landscape have been a backdrop for her writing ever since her first journey across the pond. When she is not creating vibrant characters & magical adventures on the page, she is roaring her own battle cry in the war against ovarian cancer. Ms. McCollum recently slayed the cancer beast and resides with her very own Highland hero, rescued golden retriever & 3 kids in the wilds of suburbia on the mid-Atlantic coast.
No comments posted.