1--What is the title of your latest release?
BELOW THE LINE: A Hollywood Crime Novel
2--What's the "elevator pitch" for your new book?
Former Detroit homicide detective turned film consultant, Edwin Blake, finds hard times and clinical depression in Los Angeles. He hopes to end both when he takes a job from a quirky movie producer to find a woman and her child on the promise of future writing gig. But hidden agendas are in play and Blake soon finds himself in a deadly contest to find the truth in the underbelly of a business that specializes in narcissism, illusions and well told lies. He's aided by his girlfriend Carla, a former roller derby queen, who often tweaks his conscience and offers insights into the entertainment industry.
3--How did you decide where your book was going to take place?
Write what you know. I've been working in film and TV in Los Angeles for twenty years. Plus, the superficiality and passive aggressiveness of the show business world provides great high contrast for a protagonist who comes from the no nonsense, two-fisted streets of the Motor City. Many of my first impressions and comic observations after moving from Detroit to LA's west side are reflected in Eddie Blake.
4--Would you hang out with your protagonist in real life?
Absolutely, and in a way, I already have. He's based on the many Detroit homicide detectives I've covered and worked with when I was based in the Motor City.
5--What are three words that describe your protagonist?
I can do it in two: no nonsense
6--What's something you learned while writing this book?
That returning to novel writing after twenty years of screenplays was not easy, despite eight previous books. It was difficult getting back into a character's head with point of view. Just as difficult as transition from internal point of view in a novel to writing in a script only about what the camera could film.
7--Do you edit as you draft or wait until you are totally done?
I edit as I go, and I edit Saturdays and Sundays while producing six to eight pages daily during the week. That way I trick myself into thinking I have the weekend off because I'm not looking at a blank page, and I don't lose touch with the characters or the story.
8--What's your favorite foodie indulgence?
Cheetos puffs. According to one study, they're as addictive as some, featuring what are called "empty calories." But they will result in quick weight gain. You also can light a campfire with them because they contain so much cooking oil. So, one must use restraint and don't play with matches around an open bag.
9--Describe your writing space/office!
My desk faces a window that overlooks palms, Sunset Boulevard and the Santa Monica mountains in the distance. I like a view. When I had an ocean view in the same building, my writing suffered. I would hear the waves and want to either nap or surf -- preferably doing both in the same day. I seem to feed off the energy of the street.
10--Who is an author you admire?
Fiction: Elmore Leonard. Crime nonfiction: Jack Olsen. Both have passed. Both were friends and mentors.
11--Is there a book that changed your life?
Yes, dramatically: Alcoholics Anonymous.
12--Tell us about when you got "the call." (when you found out your book was going to be published)/Or, for indie authors, when you decided to self-publish.
In the past those calls have always come from my agents. This time Skyhorse publisher Tony Lyons called me personally. Having the publisher himself personally interested was in some ways more of a thrill than actually having the book accepted.
13--What's your favorite genre to read?
I don't read a lot for pleasure, no more than the typical house painter comes goes and spends the evening painting his house. Words take a toll all day. I typically don't want to see any more of them come evening. However, I enjoy doing in depth research by reading nonfiction books in areas I plan to write about.
14--What's your favorite movie?
Zorba the Greek with Anthony Quinn and Alan Bates. It's a beautiful story about gratitude and embracing both the highs and lows of life.
15--What is your favorite season?
Fall – and I miss those Michigan falls. Not much of one here in Southern California. No colors. No smell of burning leaves.
16--How do you like to celebrate your birthday?
Quietly. Birthdays are for kids. Once you've done as many as I have, you're over it.
17--What's a recent tv show/movie/book/podcast you highly recommend?
This isn't recent. But binge all six seasons of the Sopranos without having to wait a week for each episode as we did twenty years ago. It not only holds up, the writing and acting is brilliant, the themes stand out and you will no longer be confused by the cut to black ending. Everything unfolds from the inciting incident, the ducks flying away, Tony's panic attack and him telling Dr. Melfi he was "afraid of losing" his family. But which one? His nuclear family or his Mafia family. Dealing with that fear is what the whole show is about. And the last episode completes the story spine generating by those ducks. It's writing at its best.
18--What's your favorite type of cuisine?
Any cuisine that's well prepared and presented.
19--What do you do when you have free time?
I've been playing blues and light jazz guitar for forty-five years. I'm either listening to music or playing it, for many years professionally. I also like to ride up the coast on the Harley Davidson I inherited from my late father. I was a Great Lakes surfer – yes, you can surf there – and that's partly what brought me to Southern California. So, I continue to paddle out on smaller days where it doesn't become a near death experience.
20--What can readers expect from you next?
Former homicide cop Edwin Blake has been knocking on my fictional door lately demanding some action. He will probably get himself into more trouble he'll have to overcome. I've been scouting some great locations for him such as the port in San Pedro and the decimated resort community at the Salton Sea.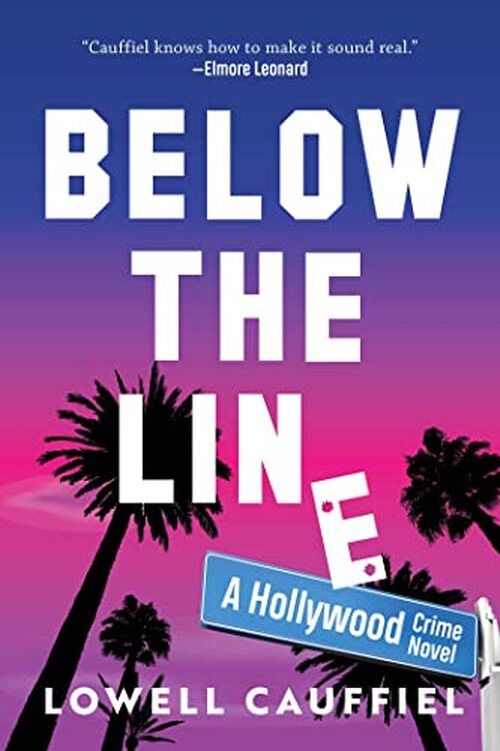 For Fans of Hollywood Noir and novels by Elmore Leonard and Michael Connolly comes a new crime novel from a Hollywood insider and true crime writer.
Former Detroit homicide detective Edwin Blake broke into show business as a script consultant on cop movies. Now living in Los Angeles five years later, Blake is suffering from clinical depression, is no longer in demand in film and TV – and money is short. But things look up when Blake gets a call from wealthy, oddball producer, Jason "JP" Perry, telling him he wants to hire him for a future cable TV series. But there's a catch. First he wants Blake to locate the missing ex-wife of a "friend of a friend" from Chicago. Blake will be working for free on a promise – a typical Hollywood hustle. But Blake's not the only one on the case. Hired gun Warren Poole has also been contracted to find the woman.
When a corrupt Hollywood producer, an ex-cop with a conscience, and a career criminal without one all have the same quarry, trouble is bound to ensue. And it does, with remarkably satisfying results, thanks to Blake's girlfriend, Carla, a former roller derby queen who has turned more than her own life around. Filled with rich characters both easy to love and hate, BELOW THE LINE skewers Hollywood in a deliciously fresh way.
With his expert eye for true crime detail and his prowess at executing elaborate plot, Cauffiel gives us a thrilling ride on the dark side of Hollywood that lingers long after the credits roll.
Thriller [Arcade Crimewise, On Sale: May 2, 2023, Hardcover / e-Book, ISBN: 9781956763485 / ]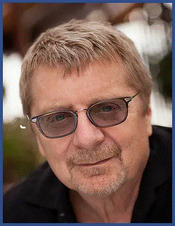 LOWELL CAUFFIEL is the best-selling author of nine books and an award-winning veteran investigative reporter. His research has taken him everywhere from the President's private living quarters in the White House to the dangerous confines of urban dope dens. Cauffiel's four crime novels have explored diverse characters and settings that range from a Detroit shakedown crew in Marker to the glitzy, corrupt underworld of the National Football League in Toss, which he co- authored with former Superbowl quarterback Boomer Esiason. His five nonfiction crime books have covered a monstrous, homicidal patriarch in the New York Times best-selling House of Secrets; a pair of female serial killers in Forever and Five Days, and a calculating criminal justice instructor who tried to design the perfect crime with the murder of his TV anchorwoman wife in Eye of the Beholder. Cauffiel's first true crime book, Masquerade, the story of a Grosse Pointe psychologist's deadly double life, was a national best seller. He has appeared in a dozen documentaries about his books, MSNBC, Court TV and A&E. Cauffiel has written and produced documentaries for the Discovery Channel and CNBC and has adapted his first book Masquerade to film. He now lives in Los Angeles, where he writes feature films and creates shows for television.
No comments posted.