Therapists are taught that when a new client shares their "presenting problem," it's not the real reason they are there. It's not that they are withholding the truth, but that "the conscious mind is the last to know." We all think we know why we do the things we do, but do we really? Freud thought our personality was in place by the time we were five. I don't know about you, but I don't have a lot of clear memories from back then and have little clue how they are related to my day-to-day activities.
Now it is totally possible that the reason you ate that bag of potato chips had nothing to do with how you were raised. Maybe you were just hungry. But why did you eat more than you needed to be satisfied, why did you allow yourself to get so hungry, why those particular chips? There are the obvious surface answers and then there are those deeper hidden reasons that may reside outside your awareness. No one wants a therapist bothering them about their junk food habits unless they want to curtail them and need some help. But what if you wanted someone to help you figure out who killed Colonel Mustard in the conservatory with a candlestick?
Therapists help clients peel away the layers until the truth is discerned. So, who better to solve a mystery?
Granted murderers don't present themselves and ask for your help, although that would be a good premise for a mystery if you're looking for ideas. Murderers want to stay hidden, they want to get away with their crimes, but, like you and me, they are prone to make mistakes. The police can find evidence, get DNA samples and tap into resources a therapist does not have. But we have access to the back channels of the mind. We hear Freudian slips, spot defensive mechanisms at play and can determine how today's actions are related to yesterday's experiences.
Perhaps you've met a therapist at a party and worried that they could see into you. They can't fully, but they can some and the fact that you think they can gives them an advantage that they can use to get you to reveal more than you intended. How they do that you'll need to read the books to find out or go to grad school. But, if you happened to kill someone recently you might want to avoid talking to a therapist at the next party you attend.
A Lesson in #9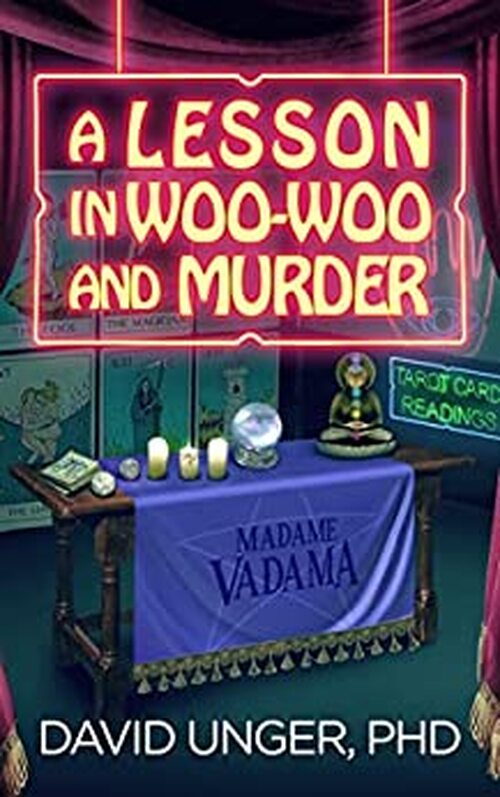 The ninth installment of the popular "Lesson" series – featuring therapist, professor, and reluctant sleuth, David Unger.
David's chakras are stimulated and he takes a skeptical step into the unknown when he's asked for support at the Santa Monica Whole Life Expo – bad juju is coming, and positive therapeutic auras are required.
Murder soon spoils the cosmic karma, and with the posse on hand to spice up the mystic mix, David's sleuthing leads him to places he's never been before, and most likely won't return to.
But David is distracted – Nova, the Love Doctor, puts the "oo" in his personal woo-woo, and when a psychic foretells of romance in his future, he all but enters a different dimension.
David's special brand of voodoo-therapy-magic has never been more at home, but can he overcome his super Nova distraction for long enough to unmask the killer before anyone else gets hurt?
Mystery [Self-Published, On Sale: May 1, 2023, Paperback / e-Book, ISBN: 9781732339569 / ]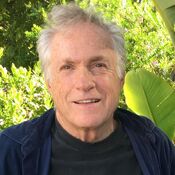 David Unger, Ph.D. writes a mystery series about a California based therapist and professor named David Unger. Pure coincidence. The series expertly weaves therapeutic techniques into compelling mystery tales. Join David and his posse as they tackle each murder mystery, and learn a thing of two about human nature along the way.
No comments posted.