1--What is the title of your latest release?
2--What's the "elevator pitch" for your new book?
Fern and Will are strangers who spend a magical, life-changing day together in the city in their early twenties—then make a promise to meet one year later. Fern shows up; Will doesn't. Now thirty-two, Fern is back home running her family's struggling resort when Will shows up, offering to help. Will is very different from the idealistic artist Fern once knew, and it's clear he's keeping something from her - she's not sure she wants to find out what it is. But ten years ago, Will helped rescue Fern. Can she do the same for him?
3--How did you decide where your book was going to take place?
The book is told in now and then timelines. In the past, you spend twenty-four hours with Fern and Will in Toronto. In the present, you spend a summer with them at Fern's lakeside resort in Muskoka, a popular cottaging area north of the city. The idea for the resort came to me in the middle of the night during a bout of postpartum insomnia. I was fretting over what I was going to write for my second book, and because setting is so important to me, I decided to start there. I asked myself, "where do I want to be?" and I saw it: a classic, Dirty Dancing style resort on the lake, with cabins, a lodge, and an end of summer dance and talent show.
4--Would you hang out with your protagonist in real life?
Absolutely. I adore Fern.
5--What are three words that describe your protagonist?
Courageous. Tender. Cool.
6--What's something you learned while writing this book?
I used to think I needed silence to write, but my husband and baby were home while I worked on Meet Me at the Lake—and they were not quiet! I learned to work with music playing (and while wearing noise-canceling headphones). Now I often write with music.
7--Do you edit as you draft or wait until you are totally done?
When I'm writing my first draft, I don't edit until I'm done.
8--What's your favorite foodie indulgence?
Cheese. It's both an indulgence and a staple.
9--Describe your writing space/office!
I don't have a dedicated office. (One day!) I wrote Meet Me at the Lake mostly on my bed because I was hiding from my family. Now that my youngest is in daycare, I work at a desk in the living room in front of a big window.
10--Who is an author you admire?
Colleen Hoover. I'd like to state for the record that I was reading Colleen's books years ago! I'm a fan, and I especially admire how she handles the unreal amount of attention she receives from fans and the press. She's an icon.
11--Is there a book that changed your life?
Every Summer After. I know that might make me sound egomaniacal, but writing my first book was an act of radical self-discovery. I was a journalist at the height of my career, but I wasn't happy. Leaning how much I loved writing fiction and finishing that manuscript changed my life in every possible way.
12--Tell us about when you got "the call." (when you found out your book was going to be published)/Or, for indie authors, when you decided to self-publish.
I'm not sure which call constitutes "the call" for me. My debut, Every Summer After, was sold at auction, so I was confident going into the auction that it would be published. The call where my agent told me she wanted to represent me was thrilling and emotional - she was my dream agent, and it was completely surreal to hear her say nice things about my writing.
13--What's your favorite genre to read?
I'm currently in my romantic fantasy phase, but I will always love deeply emotional romances.
14--What's your favorite movie?
Tie between Clueless and Thirteen Going on Thirty
15--What is your favorite season?
Tie between summer and early fall
16--How do you like to celebrate your birthday?
With cheese.
17--What's a recent tv show/movie/book/podcast you highly recommend?
I continue to shout about Somebody Somewhere on HBO - I don't feel like enough people are talking about it! It's one of the best shows of all time.
18--What's your favorite type of cuisine?
Tie between all of them.
19--What do you do when you have free time?
Read.
20--What can readers expect from you next?
I'm currently writing my third novel, and I'm having so much fun. I can't say much about it, but I think it might be my most thrilling romance thus far.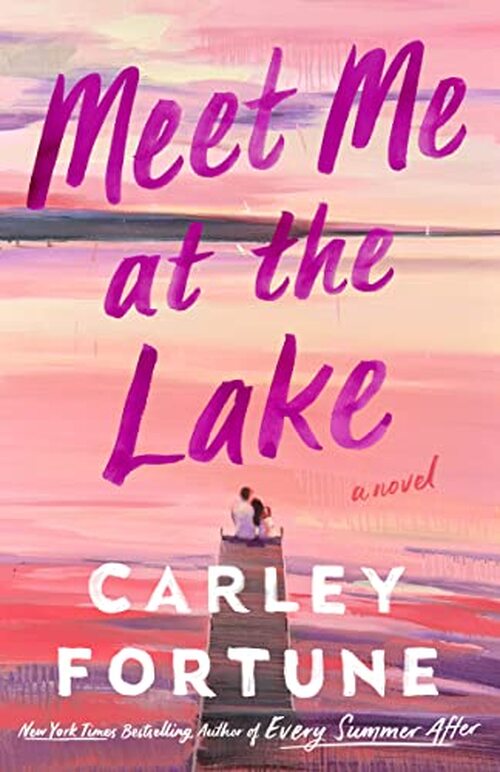 A random connection sends two strangers on a daylong adventure where they make a promise one keeps and the other breaks, with life-changing effects, in this breathtaking new novel from the New York Times bestselling author of Every Summer After.
Fern Brookbanks has wasted far too much of her adult life thinking about Will Baxter. She spent just twenty-four hours in her early twenties with the aggravatingly attractive, idealistic artist, a chance encounter that spiraled into a daylong adventure in the city. The timing was wrong, but their connection was undeniable: they shared every secret, every dream, and made a pact to meet one year later. Fern showed up. Will didn't.
At thirty-two, Fern's life doesn't look at all how she once imagined it would. Instead of living in the city, Fern's back home, running her mother's lakeside resort—something she vowed never to do. The place is in disarray, her ex-boyfriend's the manager, and Fern doesn't know where to begin.
She needs a plan—a lifeline. To her surprise, it comes in the form of Will, who arrives nine years too late, with a suitcase in tow and an offer to help on his lips. Will may be the only person who understands what Fern's going through. But how could she possibly trust this expensive-suit wearing mirage who seems nothing like the young man she met all those years ago. Will is hiding something, and Fern's not sure she wants to know what it is.
But ten years ago, Will Baxter rescued Fern. Can she do the same for him?
Women's Fiction Contemporary [Berkley, On Sale: May 2, 2023, Trade Paperback / e-Book, ISBN: 9780593438558 / eISBN: 9780593438565]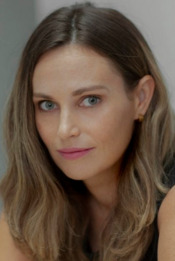 Carley Fortune is an award-winning journalist and author. Most recently, she was the Executive Editor of Refinery29 Canada and has worked at some of Canada's top publications, including The Globe & Mail, Toronto Life and Chatelaine. She lives in Toronto with her husband and two sons.
No comments posted.